What exactly is tea?
The leaves of the Camellia sinensis plant are used to make all types of tea. To simplify and categorise, we frequently refer to black tea, green tea, wulong (oolong) tea, white tea, puer (pu-erh) tea, and dark tea.The Camellia sinensis plant is native to Southeast Asia, but now it is being grown in tea-friendly climates all over the world. Herbal teas, such as peppermint, rooibos, and chamomile, are not derived from the Camellia sinensis plant. As a result, they are not technically tea.
Camellia Sinensis – Plant in Charge of Tea Varieties
The Camellia sinensis plant, an evergreen shrub that can grow up to sixty feet in the wild, is the source of all tea. Tea bushes are kept to a height of around three feet when farmed for harvest.
There are about 3000 different types of tea, each with its own distinct properties. Tea naming and growing is analogous to winemaking in many ways. Many teas are named by the place in which they are cultivated, just as Bordeaux wine is named after the Bordeaux region in France and Champagne can only be made in the province of Champagne.
For example, Assam tea is called after the Indian state of Assam, and Yunnan tea is named after the Chinese province of Yunnan. Like wine, where the tea is grown, the climate, soil conditions, and how the tea is processed all influence its flavour.
TEA TYPES: A QUICK GUIDE
The intricacy and inconsistencies of tea are what make it so appealing. Tea is difficult to understand, its mysteries are not quickly revealed, and there are few clear or simple answers. The information below is intended for instruction rather than persuasion, so please excuse any geekiness. We hope this helps you understand and enjoy the various sorts of tea you may come across. While there are literally thousands of teas in the world, tea can be classified into six primary types: black, green, oolong, white, pu-erh, and yellow.
Why are there so many varieties of tea?
Because all tea comes from the Camellia sinensis plant, the distinctions in tea types are mostly attributable to how the leaves are processed after they are collected. In theory, any tea plant growing anywhere can have its leaves processed into any type of tea, but in practise, geography, growing circumstances, and local skill are all crucial elements in effective tea manufacturing.
Is there caffeine in tea?
Yes, every tea includes (approximately) the same amount of caffeine because it is derived from the Camellia sinensis plant. The amount of caffeine in your cup is primarily determined by how much leaf you use, how hot you seep it, and how long you seep it. Because "herbal teas" are not derived from the Camellia sinensis plant, the vast majority of them are caffeine-free. Chamomile, rooibos, ginger, hibiscus, fruit tisanes, and other non-camellia sinensis beverages that are steeped similarly to tea are examples.
Tea bags vs. loose tea?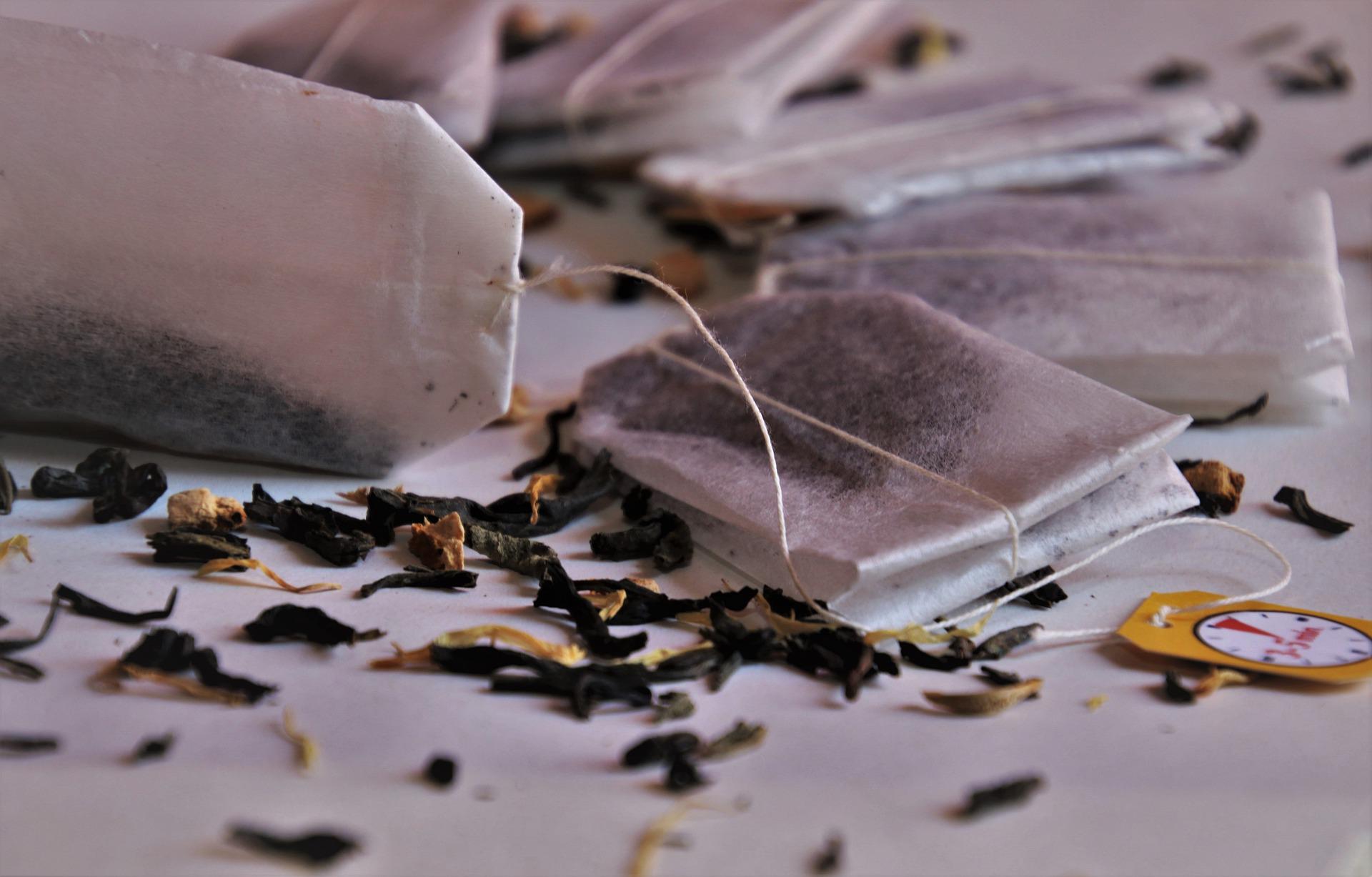 We recommend loose leaf tea since it is the most natural way to enjoy tea. It provides diversity, variety, customisation, clarity, and the finest value for money (even if that means a lot of bucks). Tea bags are convenient. In theory, you can sell the same tea that you would buy loose in a tea bag (though it may have to be a fairly large bag), however the limits of leaf size, manufacturing/marketing expenses, and other considerations sometimes preclude this.
Black tea
Black tea is withered, completely oxidised, and dry. Black tea typically produces a robust, amber-colored drink. Bold breakfast teas (e.g., English Breakfast, Irish Breakfast) and Darjeeling tea are two of the most popular types of black tea.
Green Tea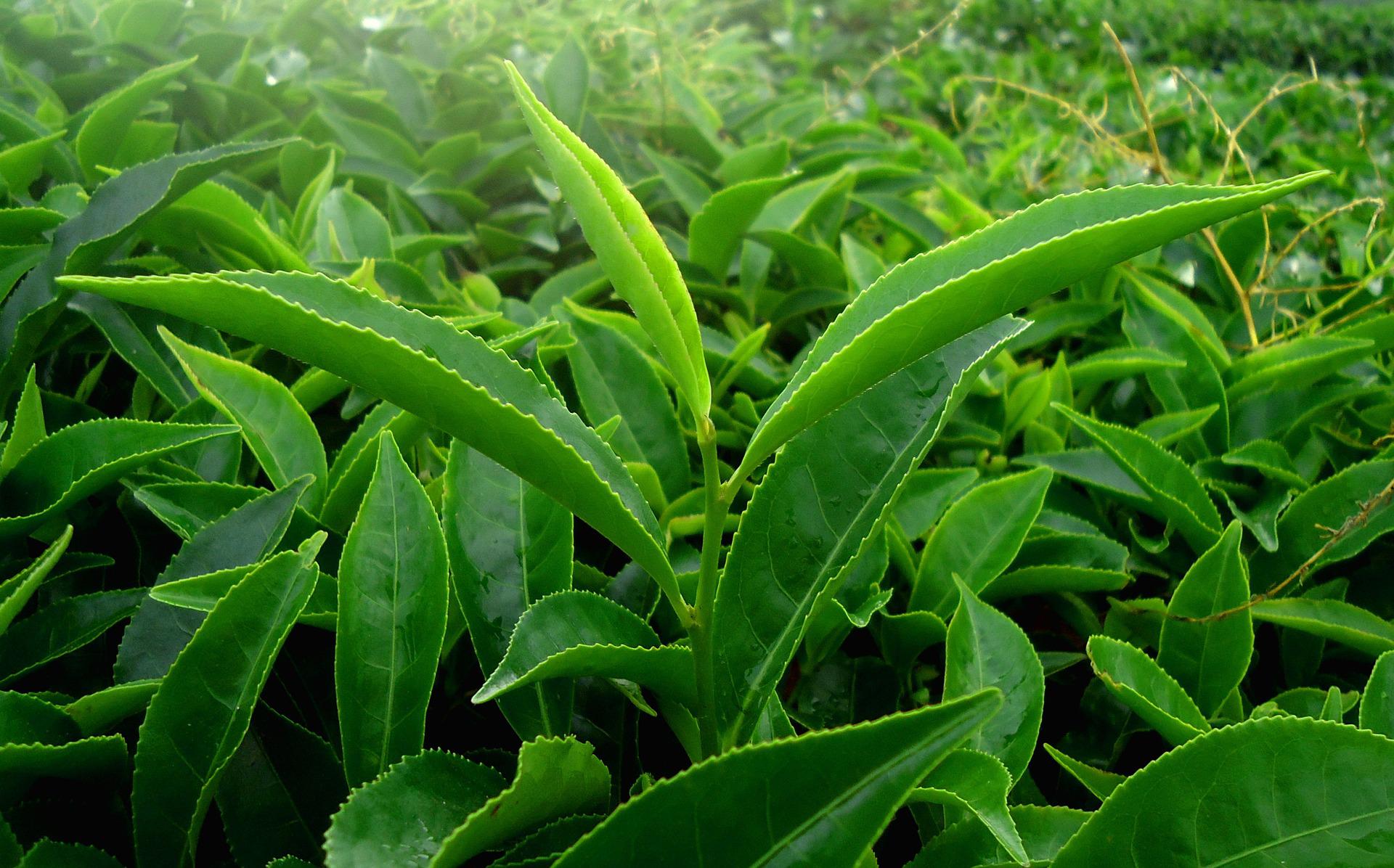 To keep its natural green colour and fresh flavour, green tea production strives to avoid oxidation of the tea leaves. The leaves are steamed in Japan, whereas other countries pan-fire or dry them in different ways. This tea has a milder flavour than black tea and generally brews a pale green or golden colour.
 Oolong Tea
Oolong tea is mostly manufactured in China and Taiwan, and it is only partially oxidised. This tea can taste similar to fresh green tea, but the flavour can vary greatly depending on where the tea leaves are cultivated and how the tea is brewed.
White Tea
White tea, which originated in China, is merely withered and dried, resulting in extremely mild oxidation. It has a flavour that is comparable to green tea, although it is usually more creamy, soft, and sweet.
Pu-erh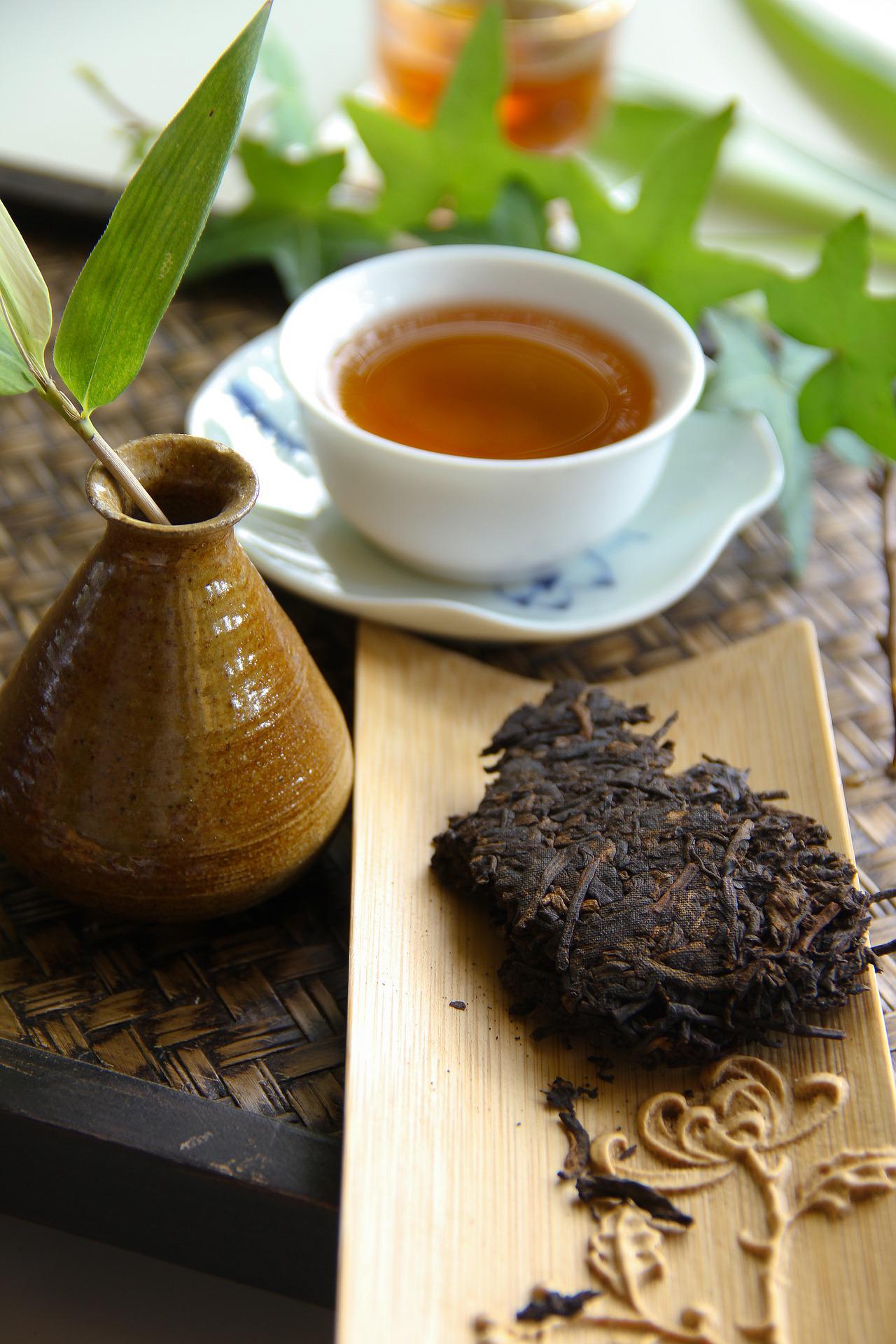 Pu-erh (sometimes written pu'er) is a Chinese tea that is noted for its characteristic earthy flavour. Pu-erh tea is fermented tea that has been preserved underground for several years. Pu-erh is traditionally compacted into round cakes and can be exceedingly costly.
Yellow Tea
Yellow tea is the most difficult to find. It is prepared similarly to green tea, but the leaves are gently dried to give them a yellow tint. The tea has a moderate flavour that is generally described as being midway between white and green tea.
Infusions of herbs
Herbal infusions are not the same as tea. While herbal teas and infusions are packaged as tea, infused as tea, and consumed as tea, they do not include any tea leaves.
Tea with Herbs
Herbal tea is simply boiling water mixed with botanicals such as fruits, flowers, barks, herbs, mints, spices, roots, berries, and seeds.
South American herbal infusions Yerba Mate and Guayusa are inherently caffeinated. They are prized for their particular caffeine balance and smooth, energetic effect. Guayusa has an earthy, rich, naturally smooth taste with a slightly sweet aftertaste, whereas Yerba Mate is herbaceous, vegetal, and grassy with a bittersweet flavour.
What exactly is green tea?
Simply put, tea leaves are green in colour. To maintain their green appearance, green tea leaves are "fired" as the first step after being harvested off the plant. "Firing" will keep oxidation from occurring. New tea leaves are converted to black tea through the natural chemical process of oxidation (the same process that causes an apple to turn brown after cutting it open).Tea is "fired" by exposing the tea leaves to intense heat for a short period of time to neutralise the enzymes that allow oxidation. Other teas go through the firing process, but green tea is the only one that goes through it initially.
Green tea is predominantly a Chinese and Japanese product. To prevent oxidation, Chinese green teas are "pan-fired" (meaning dry heat), but Japanese green teas are "steam-fired." These two strategies generate drastically different effects and are important to each country's distinct aesthetic. Other countries produce green tea (not all of which are awful), but they lack the abilities that come with China and Japan's lengthy history of green tea production.
Green tea's common cup qualities are a light body with mild astringency and a vegetal/grassy flavour, however these will vary depending on the style. Green tea is frequently mentioned as having less caffeine than black tea, although this is not entirely correct. Green tea has a tendency to become bitter and astringent when soaked for longer periods of time and at lower temperatures than black tea (which is not bad advice). This gentler steeping process yields less caffeine in your cup. Green tea has the same amount (or more) caffeine than black tea when steeped the same way.
What exactly is matcha tea?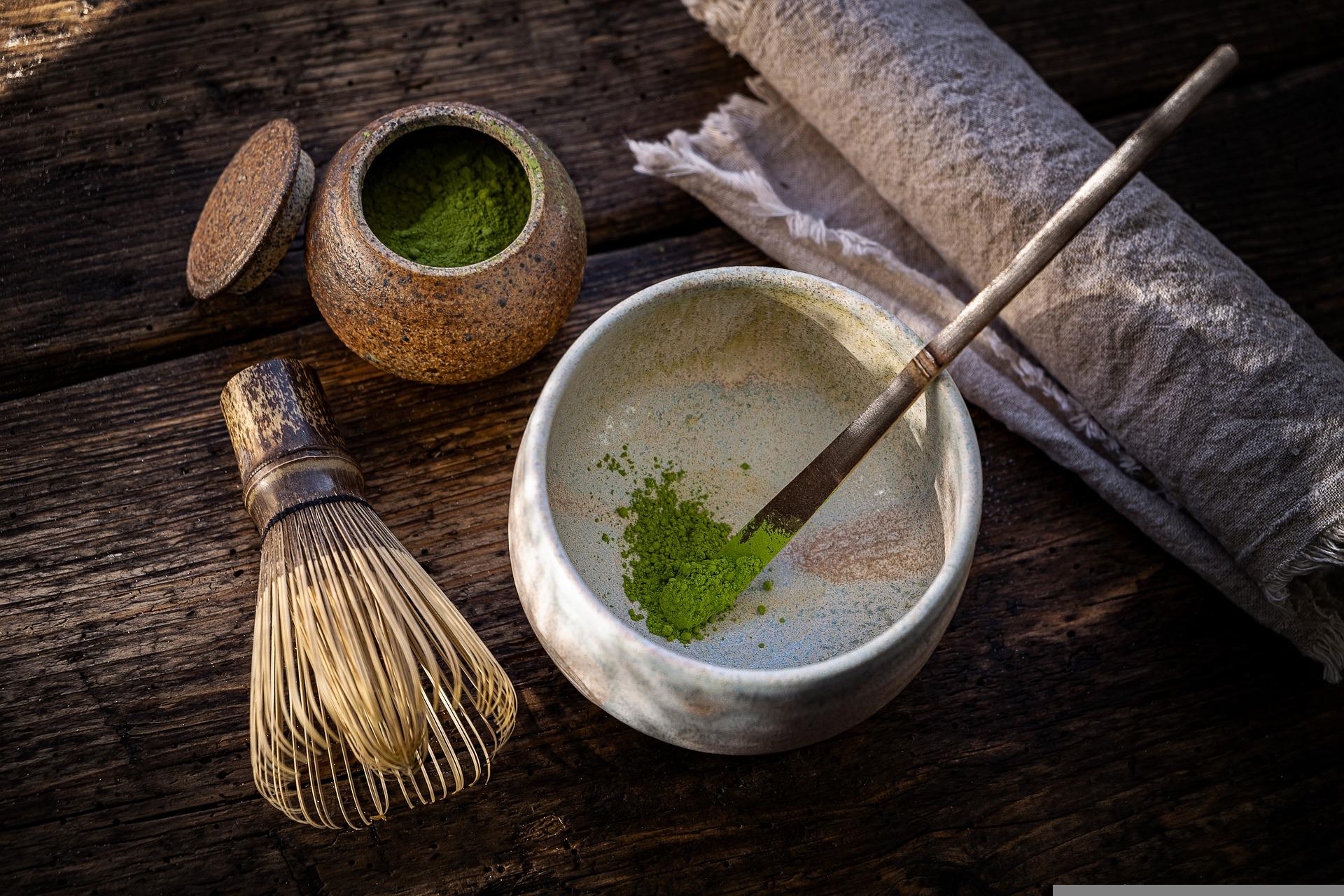 Matcha teas are a particular form of Japanese green tea that is unlike any other tea in every way. Matcha tea is shade grown tea (e.g., Gyokuro, Kabusecha) with the leaf matter separated from the fibrous veins and stems. This leaf material (called Tencha) is then crushed between two stones into a fine powder called Matcha. The Matcha is then whisked into hot water, where both the liquor and the leaf are ingested. It is not steeped and withdrawn from the water like regular teas. Matcha is the tea served during the famous Japanese tea ceremony, although culinary grades are increasingly used for a variety of more informal applications such as smoothies and baking.
What exactly is black tea?
Black tea is made from tea leaves that have been extensively oxidised. This darkens the leaf and greatly affects the aroma and flavour. Oxidation is a natural chemical reaction initiated by enzymes within the leaf when it is exposed to air (like an apple does after being cut open). While all teas (save green tea) undergo some degree of oxidation, black tea is the only one distinguished by its high amount of oxidation.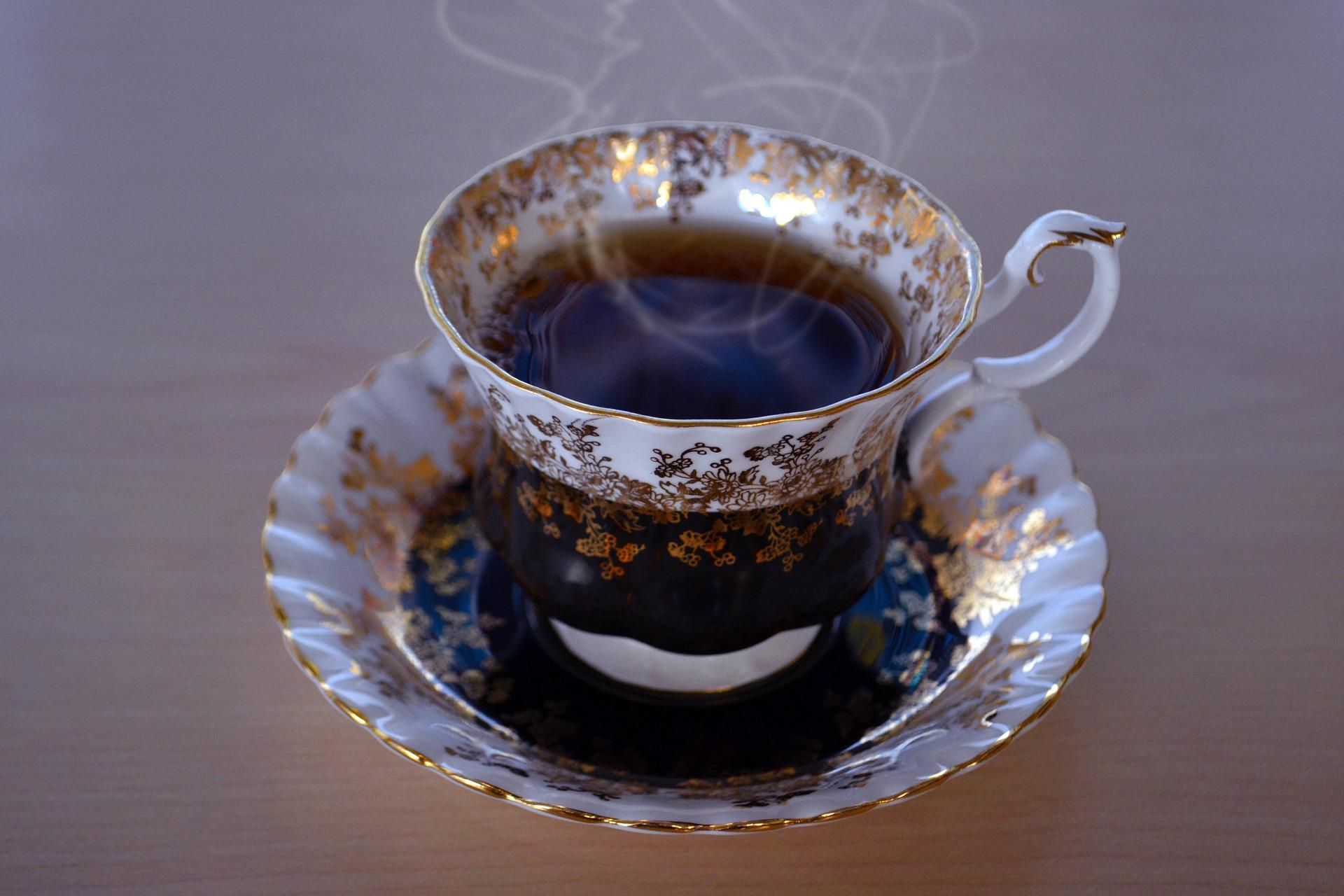 Although black tea originated in China, its popularity in the West has resulted in the majority of it being exported. Former British colonies, primarily India, Sri Lanka, and Kenya, produce virtually entirely black tea in a style tailored to western tastes and objectives. As a result, the flavour profile emphasises a powerful, brisk, full-bodied cup with varied degrees of fruitiness or maltiness (typically with milk and sugar in mind). Regional approaches, on the other hand, create such enormous variances that there is no uniform black tea flavour. It's also the most popular tea for blending with additional ingredients to make traditional blends like Earl Grey or Masala Chai.
Black teas are commonly touted as having the most caffeine, however this is due to the customary suggestion to steep in full-boiling water for up to five or six minutes. Any tea prepared in this manner will have a high caffeine content in the cup.
What specifically is a Breakfast Tea?
To be clear, you can drink any tea you like for breakfast (there are no laws), however most teas branded "Breakfast Tea/Blend" are small particle size black teas that steep quickly and strongly, offer a lot of caffeine, and can handle cream and sugar without turning into watered down skim milk. If you don't like coffee, it's like your morning coffee. Because of their brisk, earthy features, these blends frequently include teas from India's Assam area, Ceylon teas (Sri Lanka), and African teas. The small particle size ensures that the cup steeps fast and fully, delivering as much caffeine into the cup as possible.
What exactly is chai tea?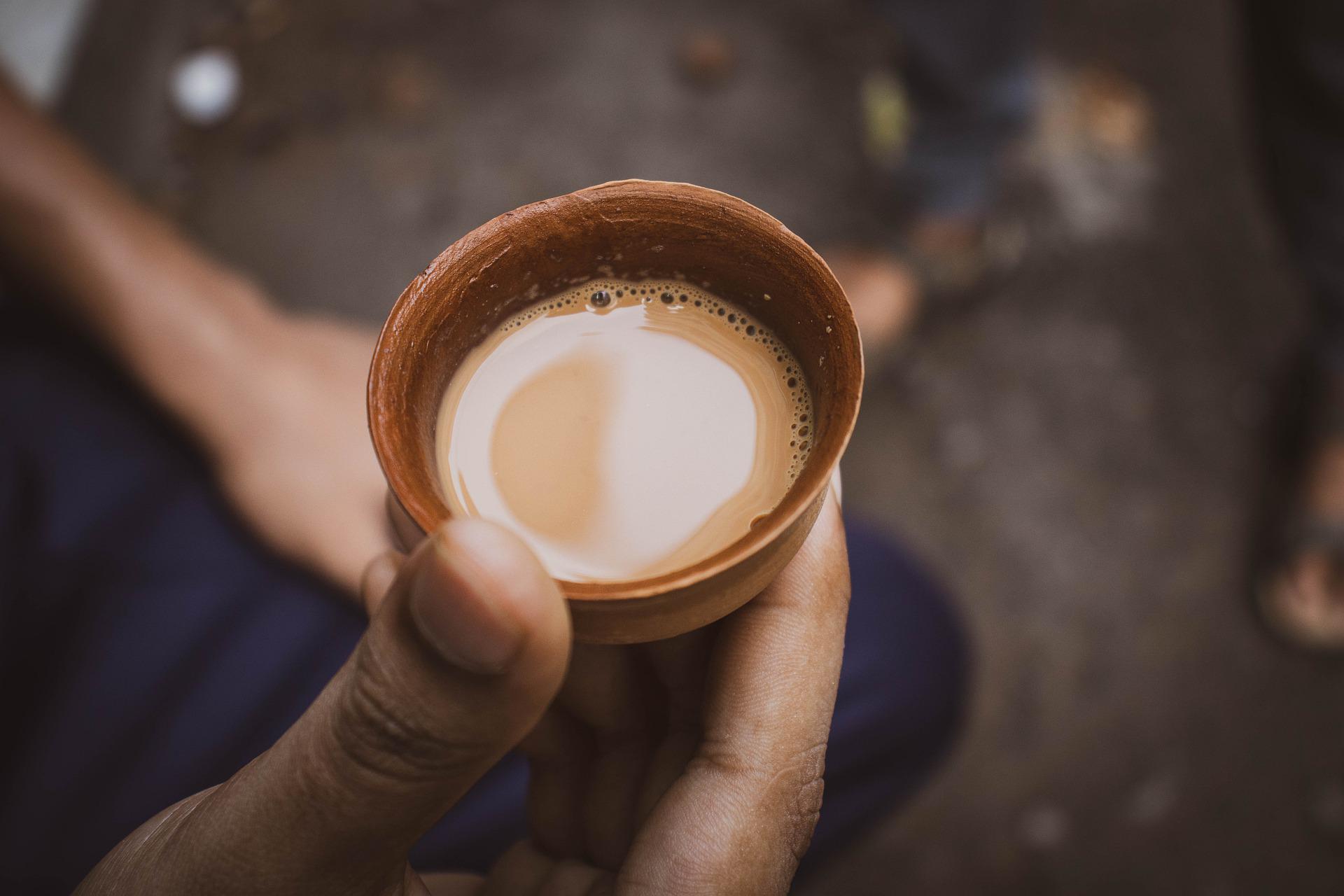 Masala chai is a typical Indian drink made from black tea, milk, sugar, and spices. There is no specific recipe for this, although all incorporate those four ingredients. Masala literally means "mix of spices," and the most prevalent ones are ginger, cinnamon, cardamom, and clove (though there are many others that might be included). Black tea, sugar, and spices are cooked in water in its most traditional form. The milk is then added, cooked once more, filtered, and served.
What basically is wulong (oolong) tea?
Wulong (oolong) tea defies categorization. It is commonly described as "slightly oxidised tea," which is not incorrect, but it does not provide a whole picture. The level of oxidation does not differentiate it as "wulong" tea. It's their equally shared complicated transformation process (withering, shaking, pan-firing, rolling, drying, baking) that binds these otherwise different teas together.
There are four distinct locations that produce well-known wulong tea. Each has its own individual style, which is mostly influenced by local skills and customs. Wuyi Rock Tea, Anxi Tieguanyin, Guangdong Dan Cong, and Taiwan are the four regions (and their most popular styles) (various styles). This is not an exhaustive list. There are many more lesser-known styles that are not mentioned here. Because each region emphasises distinct components of the process, these teas have little or no similarity to one another. Many teas branded "oolong tea" from outside of these places are frequently partially-oxidized and lack other features of the wulong process. These teas should be evaluated on their own merits. The correct spelling is "wulong" tea.
All Chinese and Taiwan wulong tea kinds are generally brewed in the gongfu manner, which involves steeping huge amounts of leaf in tiny steeping vessels (often a gaiwan) for many short steeps. Though gongfu is relatively unknown in the West, it is widely recommended for wulong teas (and other Chinese tea types). It should not be treated too seriously or ceremoniously. It's great fun, and anyone can do it.
What exactly is white tea?
Because white tea is little processed, it is defined more by what it is not. It is not "fired," as green tea is, nor is it purposely oxidised, as black tea is. Because there is no rolling or shaping of the leaf, the ultimate product is large, bulky dried leaves. The sole intentional action performed on the tea leaves is a slow and careful drying to decrease moisture and create the ideal aroma and flavour. Because of its simplicity, it is limited to only three styles: Bai Hao Yin Zhen ("Silver Needles"), Bai Mu Dan ("White Peony"), and Shou Mei.
White tea is frequently touted as "gentle," however our experience does not support this. White tea is actually very forgiving and may be steeped in practically any way you like. Because it does not easily become bitter or astringent, there is no need to be too gentle. The flavours range from bright/fruity/herbaceous in less oxidised varieties to spicy/nutty/woodsy in more oxidised versions. White tea, like green tea, is frequently promoted as having less caffeine than other forms of tea. This is not correct. The amount of caffeine in your cup, like any other tea, is primarily determined by how hot you steep it and how long you steep it.
Many tea marketers recommend steeping white tea at very low temperatures and for very short periods of time, which will significantly reduce the caffeine content of your cup.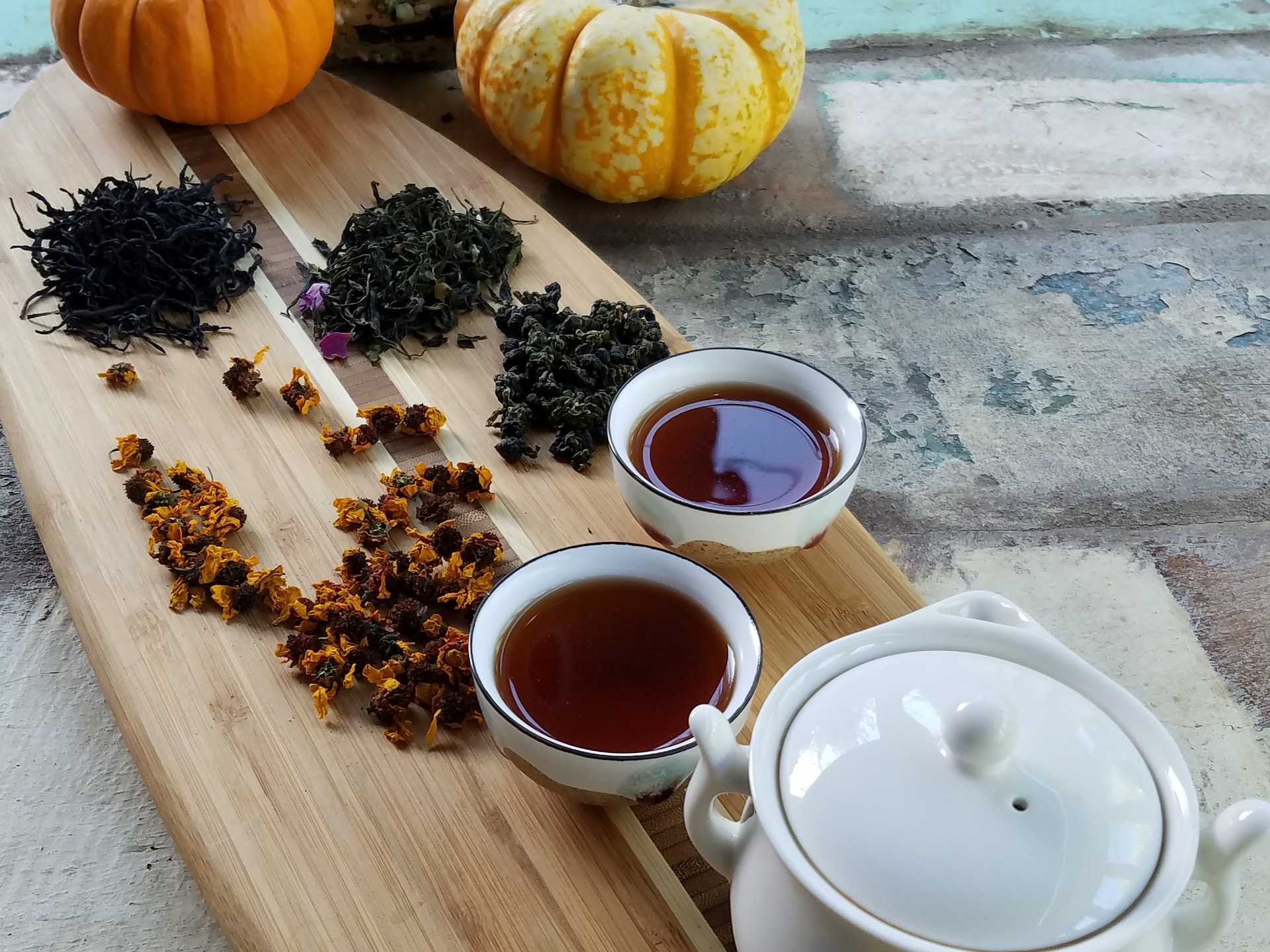 What exactly is Puer (Pu-erh) tea?
The only tea style defined by location is Puer (Pu-erh). Because the local cultivars and growing conditions cannot be separated from its identity, it all comes from a southern section of Yunnan province. Puer tea is available in two main types, loose or compressed:
Sheng ("Raw") Puer: This is a plain, non-oxidized tea whose completed product will change over time due to the last phase of air drying. This will allow it to continue a gradual process of bacterial and enzymatic fermentation that is outside the scope of planned tea manufacturing methods. To emphasise this, sheng puer is frequently marketed by the year it was produced. Young puer tea typically has a wild fruit and grain profile (emphasis on "wild"). Older sheng puer profiles are entirely dependent on the conditions under which it is aged, but in many cases it becomes more wild, earthy, and rustic (emphasis on "wild") in previously unattainable ways.
Shu ("Ripe) Puer: This tea begins as sheng puer, but then undergoes an intentional "post fermentation" procedure to simulate and expedite the kinds of changes that occur in sheng puer over many years to six weeks. The end result is earthy and smooth, but with a leathery, compost, barnyard flavour (which we mean as a compliment) that some find to be an acquired taste.
Puer tea is difficult to summarise, therefore we recommend reading our Puer blog for a more complete explanation. The correct pinyin spelling is "Puer," but in the west, it is commonly spelled "Pu-erh" or "Puerh." These many spellings all refer to the same subject and have no purpose other than identification.
What really is dark tea?
Though dark tea can refer to any tea that goes through a "post fermentation" procedure (like as puer tea), we're referring to pile-fermented tea from Hunan province here. Hunan dark tea has a lengthy history dating back to the historic tea horse road/silk road commerce routes. This additional phase of pile fermentation, like shu puer, involves completed tea leaves that are stacked up into piles, wetted, and covered. Heat and moisture are carefully regulated and employed to promote healthy bacterial growth throughout the process. Hunan black teas are finalised by pine fire drying and then compacted into bricks, logs, coins, and other shapes after fermentation. These teas, like puer teas, will mature nicely and vary in profile with time.
Hunan black teas have a somewhat sweet, pine/hay-like flavour without the intense smokiness (as in smoked lapsang souchong) that the label suggests. It's frequently brewed gongfu style, like puer, to yield several steepings, but it's versatile enough to work with your favourite tea steeping method.
What specifically is herbal tea?
"Herbal tea" is a catch-all term for goods that are steeped in a similar manner to tea but are not derived from the Camellia sinensis plant. This can include a variety of plants such as chamomile, peppermint, rooibos, lavender, hibiscus, ginger, and others, some of which are consumed alone or in combination with other goods. Because they are unrelated to the tea plant, the vast majority of them are caffeine-free (yerba mate and guayusa are exceptions and both contain caffeine). They also do not share the same complex processing procedures that give tea its distinct flavour. Herbal goods are frequently referred to as "tisanes," a French word that means "beverage created with herbal infusion."
Listing Of Tea Names
Green Tea
Chun Mee
Chun Lu
Bi Luo Chun
Gunpowder
Maofeng
Yellow
Jasmine
Matcha
Mecha
Shincha
Hojicha
Kukicha
Bancha
Genmaicha
Konacha
Kamairicha
Tamaryokucha
Anji Bai Cha
Maojian
Taiping Houkui
Jin Shan
Longjing (Dragon Well)
Sejak
Ujeon
Jungjak
Daejak
Sencha
Gyokuro
Kabusecha
Tencha
Black tea
Assam
English Breakfast
Earl Grey
Darjeeling
Rukeri
Pu-Erh
Scottish Afternoon
Irish Breakfast
Milima
Ceylon
Chai
Panyang Congou
Keemun
Lapsang Souchong
Golden Tips
Temi Sikkim
Nimbu
Wakuocha
White tea
Silver Needle
White Peony
Shou Mei
Gong Mei
Darjeeling White
Oolong tea
Da Hong Pao
Shui Jin Gui
Tie Luo Han
Shui Xian
Bai Jiguan
Tieguanyin (Iron Goddess)
Mi Lan Xiang Dan Con
Ancient Tree Dan Cong
Guan Yin
Dancong
Cassia
Da Yu Lin
Dong Ding
Dong Fang Meiren
Alishan
Pouchong
Ruan Zhi
Jin Xuan
Li Shan
Herbal tea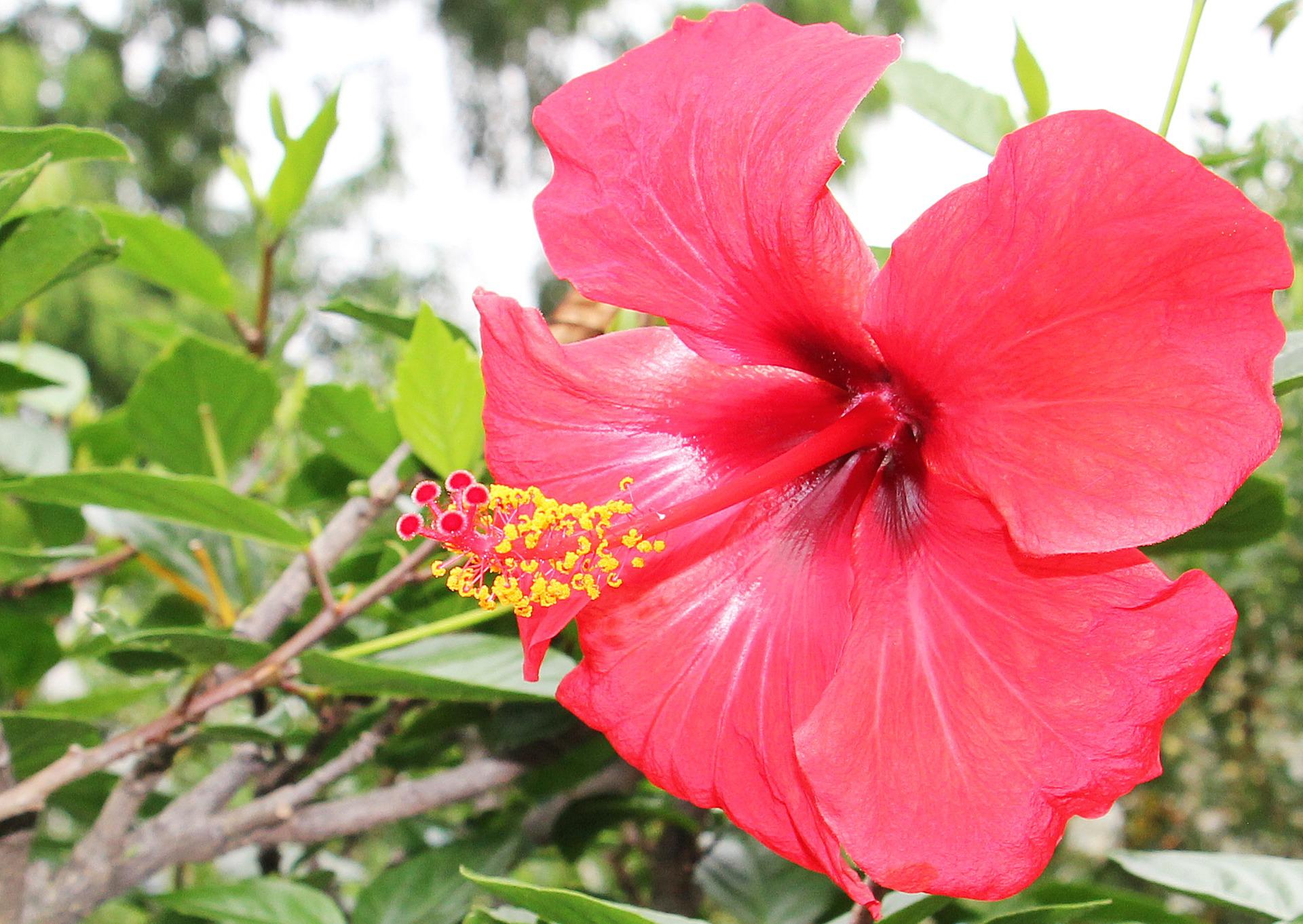 Avocado Leaf
Bamboo
Butterfly Pea Flower
Chaga Mushroom
Chamomile
Lavender
Liquorice
Guayusa
Honeysuckle Flower
Lemon
Mint
Olive Leaves
Hibiscus
Rooibos
Turmeric
Pumpkin Spice
Chrysanthemum
Buckwheat
Honeybush
Bush
Mamaki
Yerba mate
Tea, té, cha, chai…each approach to speak tea around the world brings with it a selection of tea types steeped in  rich heritage and culture
Chinese green tea is usually roasted to prevent fermentation, which gives it a longer shelf life than Japanese green tea. In reality, the majority of green tea consumed worldwide is roasted.
Here are some examples of Chinese green teas: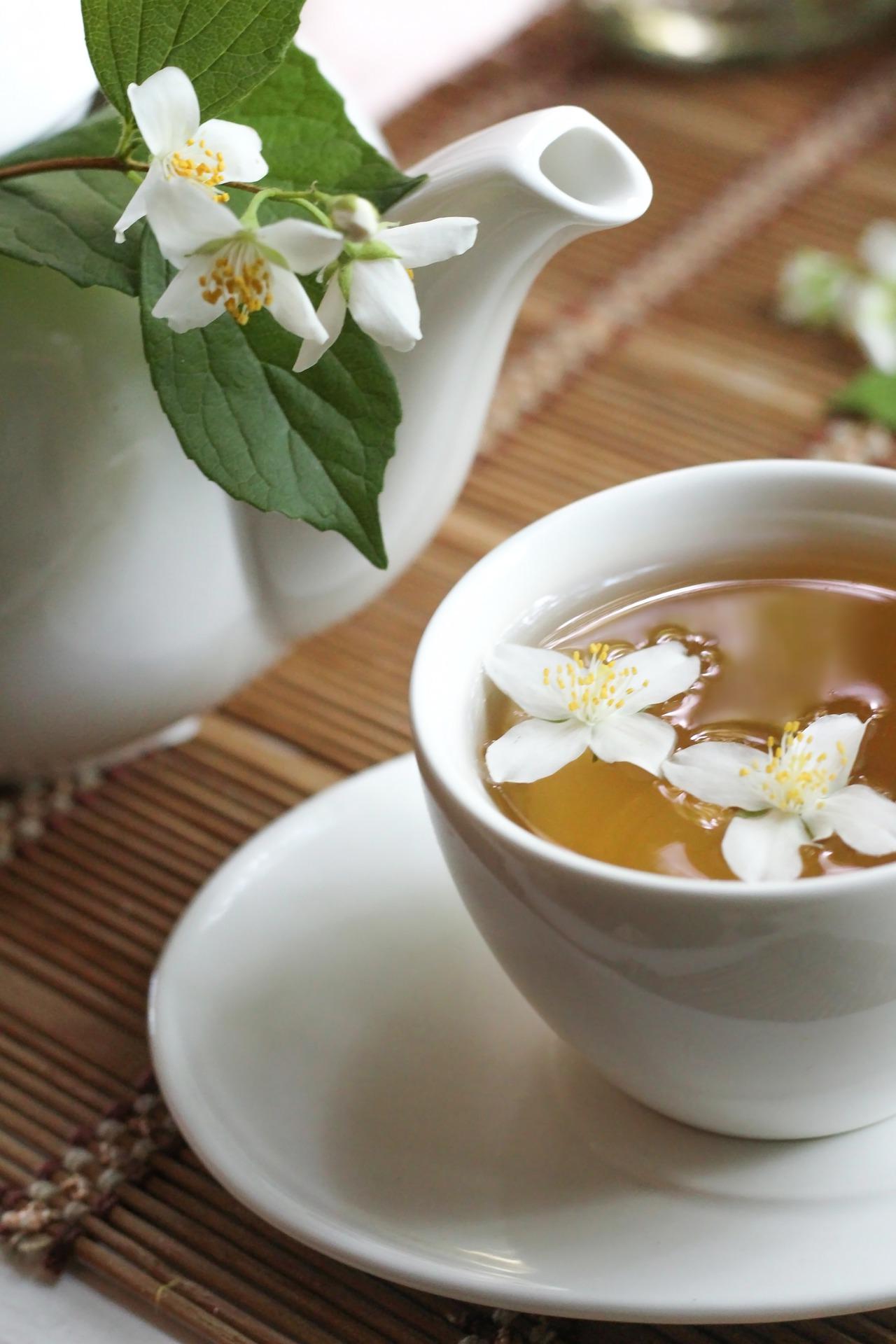 Jasmine
Anji Bai Cha
Maojian
Taiping Houkui
Jin Shan
Longjing (Dragon Well)
Chun Mee
Chun Lu
Bi Luo Chun
Gunpowder tea
Maofeng
Yellow
Green teas from Korea
Korea's tea production is most known for unmalted barley or buckwheat teas, but it also produces green tea variations that are closely related to Japanese varietals.
These are a handful of Korea's green tea selection:
Sejak
Jungjak
Daejak
Ujeon
Green teas from Japan
Because of custom and choice, Japanese green tea is steamed to stop the fermentation process, giving the tea its distinct Japanese flavour and character.
The following are some well-known Japanese green tea varieties:
Sencha
Tencha
Matcha
Mecha
Shincha
Gyokuro
Kabusecha
Hojicha
Kukicha
Bancha
Genmaicha
Konacha
Kamairicha
Tamaryokucha
Types of black tea
Ceylon
Chai
Panyang Congou
Keemun
Lapsang Souchong
Golden Tips
Temi Sikkim
Nimbu
Wakuocha
Assam
English Breakfast
Earl Grey
Darjeeling
Rukeri
Pu-erh
Scottish Afternoon
Irish Breakfast
Milima
ABC of TEA
Anhui
A tea-growing region in Eastern China famous for green and black teas such as huangshan maofeng, luan guapian, and keemun.
Assam
A area in Northeast India famed for producing black tea with a brisk, malty brew.
Afternoon Tea 
A light mid-afternoon meal comprising miniature savouries, scones, and other sweets. The Duchess of Bedford is reported to have invented it in the 1840s to satisfy her mid-afternoon hunger pangs. Please do not mix this up with 'high tea,' as many people do.
Bancha
A popular Japanese green tea grown during the summer and autumn seasons.
 Bergamot
A fragrant citrus fruit that is widely used to flavour Earl Grey tea.
 Black tea
It is one of the six major types of tea and is grown and processed all over the world. Black teas are fully oxidised and produce a reddish brew, thus the name 'hong cha' (red tea) in Chinese. They have a big body and might taste sweet, toasted, or earthy.
Bloom
A shine on the processed tea leaf, indicating that the tea was properly made and not handled excessively.
 Body
This is the thickness of the tea in your mouth, often known as'mouthfeel.' It comes in three sizes: light, medium, and full.
 Baozhong
Taiwanese twisted leaf tea with a light oxidation and flowery flavour. Pouchong is another name for it.
Chun Bi Luo
A well-known Chinese green tea that is collected in early spring and coiled into a tight spiral shape, hence the name "green snail spring."
 Boba Tea
Often known as 'bubble tea,' is a sweet tea-based drink invented in Taiwan in the 1980s. The foamy layer generated by shaking the tea with milk and ice is referred to as boba'bubbles.' Tapioca pearls, commonly known as boba, are frequently added.
Caffeine
To protect off insects, the tea plant produces a bitter compound. When ingested in tea, it works as a stimulant.
Camelia Sinensis 
The botanical name for the tea plant! While there are numerous types, the leaves of this plant are used to make all black, white, yellow, green, oolong, and puerh tea.
Ceylon
The original term for Sri Lanka, it refers to teas grown in this region, most of which are black tea.
Chrysanthemum
A dried flower widely used as a herbal infusion in China and other parts of East Asia. It's also used to treat a variety of diseases.
 Cha
Tea in Chinese.
Chai
The Hindi word for tea. Many people in the United States associate chai with spiced tea, but in India, this is known as 'masala chai.' When you order chai tea, you are actually ordering  tea!
 Chanoyu
The Japanese tea ceremony literally means 'hot water for tea.' A organised ritual of mixing matcha in water and giving it to a guest. To become a chanoyu master, years of practise are required.
 CTC
It is an abbreviation for 'cut (or crush), tear, curl,' a machine method of processing black tea into pellet-like broken leaves that yield a rapid, powerful infusion.
Darjeeling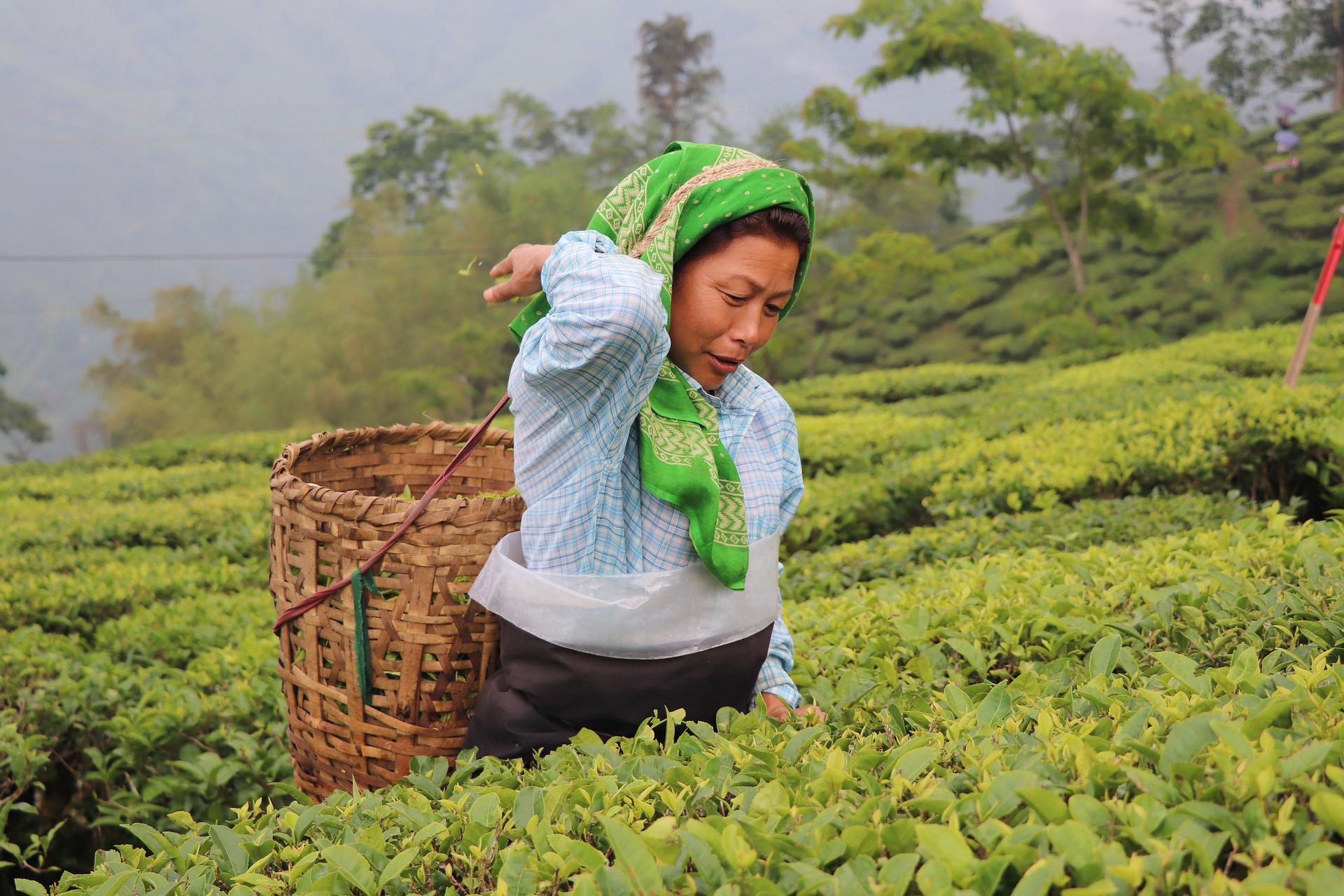 A well-known tea-producing region in India in the Himalayan mountains, recognised for the distinct flavour profile of its black teas. Darjeeling tea can only be found in this location (similar to sparkling wines from Champagne).
Dragonwell
Early spring leaves are pan burned to generate a leaf with a flat look and a nutty, delicate flavour, making it one of the most well-known types of Chinese tea. It is called after the Dragon's Well (translated as long jing), a site where the tea was first discovered.
 Dust
Tiny tea particles left behind after processing the leaves, so minute they resemble dust. This is a popular ingredient in commercial tea bags.
Ding Dong
A typical medium-oxidized Taiwanese oolong. It is named from the mountain on which it grows and translates to 'frozen top.' Tung-Ting is another spelling.
Earl Grey
Black Tea with Bergamot Fragrance (usually bergamot oil). There are various stories on how the tea received its name.
Elevenses
At 11:00 a.m., a British mid-morning snack consisting of tea and a scone or cake. Also the name of the third meal of the day for a hobbit.
England Breakfast
Strong black tea blend that goes well with hearty breakfast items like eggs and bacon. The name of the blend was created in New York, not in Britain.
Fannings
Tea particles sifted from loose leaves that are slightly larger than 'dust' (see above). Frequently found in teabags. The enormous fans used to remove the particles from the leaves inspired the name.
Fermentation
This can be difficult. On sometimes, oxidation is falsely referred to as fermentation. However, it is a microbiological procedure utilised in 'black' teas such as pu'erh when the leaves are fermented after manufacture. This can take anywhere from months to years.
Flush
The time of year when the leaves are ready to be plucked during the harvest season. The 'first flush' occurs in early spring, the'second flush' later in the spring, and so on. This is frequently used in relation to Darjeeling teas.
Formosa
Generally refers to Taiwanese oolong teas. The term is derived from the Portuguese word for "beautiful," which was given to Taiwan by Portuguese explorers in the late 1500s.
Gaiwan
A covered bowl used to steep tea in Chinese. It is used for making huge amounts of leaf infusions quickly. Frequently used in the making of Gongfu tea (see below).
Genmaicha
A sort of Japanese green tea with toasted rice (typically brewed with bancha, see above). When rice is toasted, it sometimes pops and resembles popcorn.
Gongfu
The word applies to both the Chinese tea preparation method and the Chinese tea ceremonial. It entails infusing a significant amount of leaf in a small teapot or gaiwan over a number of short infusions. Gongfu literally means "with competence."
Grandpa Style
A straightforward and efficient method for brewing tea leaves. In a large glass, combine entire leaves and hot water; allow to infuse before drinking. While sipping, your teeth will act as a filter. Simply refill the cup with hot water when it's about 1/3 full, and sip all day. It's a popular manner to prepare tea in China, according to hearsay, especially among the grandpas. As a result, the name! Try it with any tea, but it works best with teas that don't get overly astringent after sitting in water for a lengthy period of time.
Green tea, one of the six major forms of tea, originated in China but is now grown and produced throughout the world. The leaves are heated before they oxidise, keeping their green tint. The heating process might take place via steaming or pan-firing.
Gyokuro
A high-quality Japanese tea that is shadowed for a few weeks before harvesting to force the plants to generate more chlorophyll, resulting in a deep green leaf with umami flavour.
Hibiscus
A well-known flower that is used to make a brilliant magenta-colored, acidic herbal infusion. It is grown and eaten all throughout the world.
High Tea
It is a hearty late afternoon / early evening meal that originated with the British working class and is often wrongly referred to as 'afternoon tea (see above).' 'High' refers to the fact that it's served on a regular high table, not the 'low' tables used for a relaxing afternoon tea with a comfortable couch or garden seat.
Hojicha
Japanese roasted green tea, usually sencha or bancha. It has a mellow, toasted flavour that is unlike steamed Japanese teas.
Infusion
To make a drink, an ingredient is steeped in water or alcohol. This might be for tea or herbals of any kind.
Iced Brew
Allowing the leaves to infuse in cold water in the fridge for at least 12 hours, but often longer, is one of our favourite ways to prepare iced tea. This procedure results in a tea that is less bitter and has a sweet aftertaste.
Iced tea
Any tea or herbal infusion that is served cold. It can be brewed cold (as described above) or hot and then cooled with ice.
Jasmine
It is a very scented flower that is widely used to perfume tea and is typically grown in China. The tea, which is usually found alongside green or black teas, can be perfumed with blooms or sprayed with Jasmine oil.
Kill Green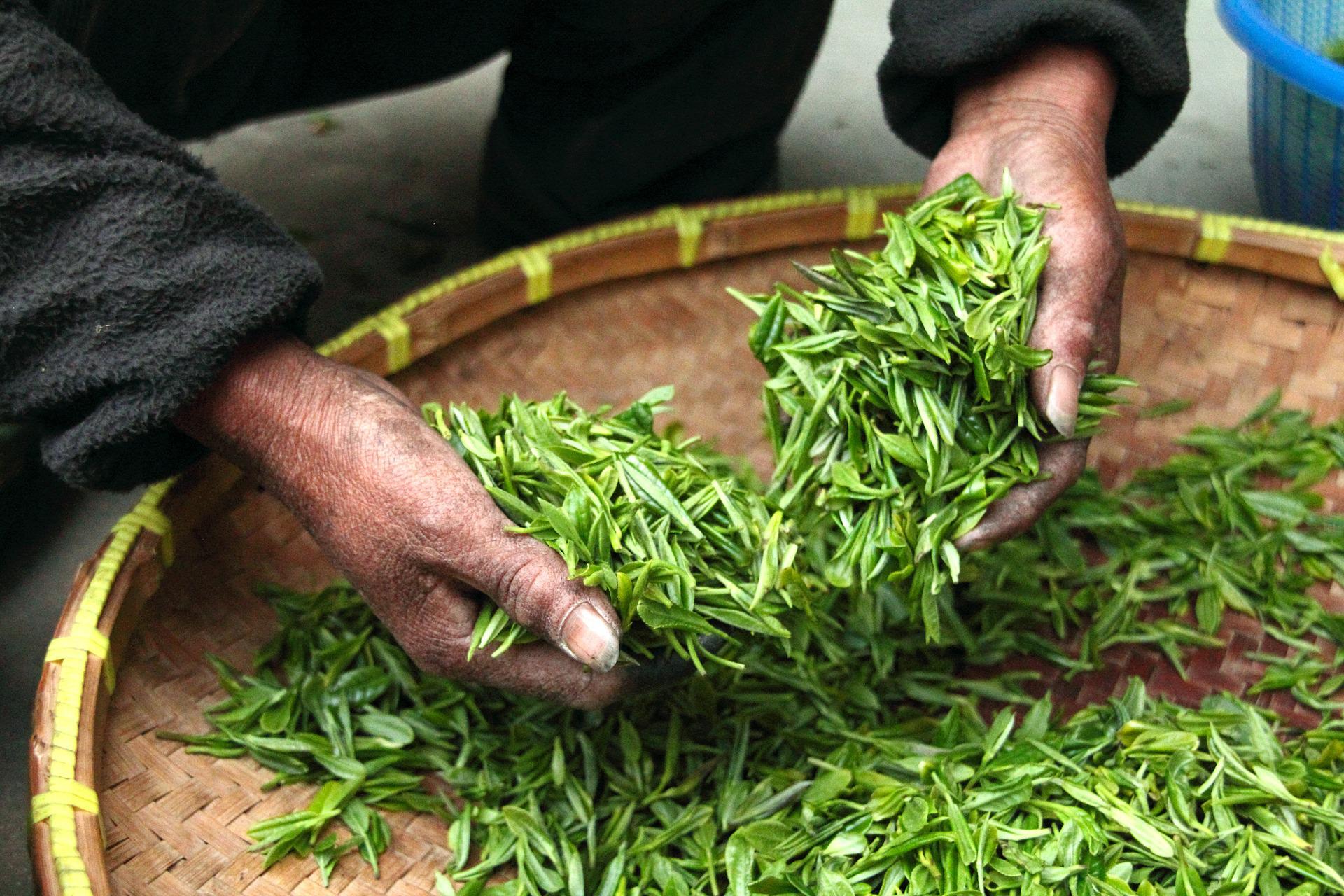 The stage of tea processing in which the leaves are heated to stop oxidation. This happens immediately with green teas to preserve the leaves vivid and green and to prevent oxidation.
Lapsang Souchong
A Chinese black tea famed for its smoky scent and flavour, coming from the Wuyi mountains in China. To give the unique smokiness, it is generally smoked on pine.
Matcha
A powdered green tea prepared from high-quality shade-grown leaves. Traditionally made by whisking boiling water.
Milk Tea
Milk tea is available in many parts of the world. However, it is most commonly used to refer to the Taiwanese bubble tea preparation (see above) with or without tapioca pearls.
Nose
The brewed tea's scent.
Oolong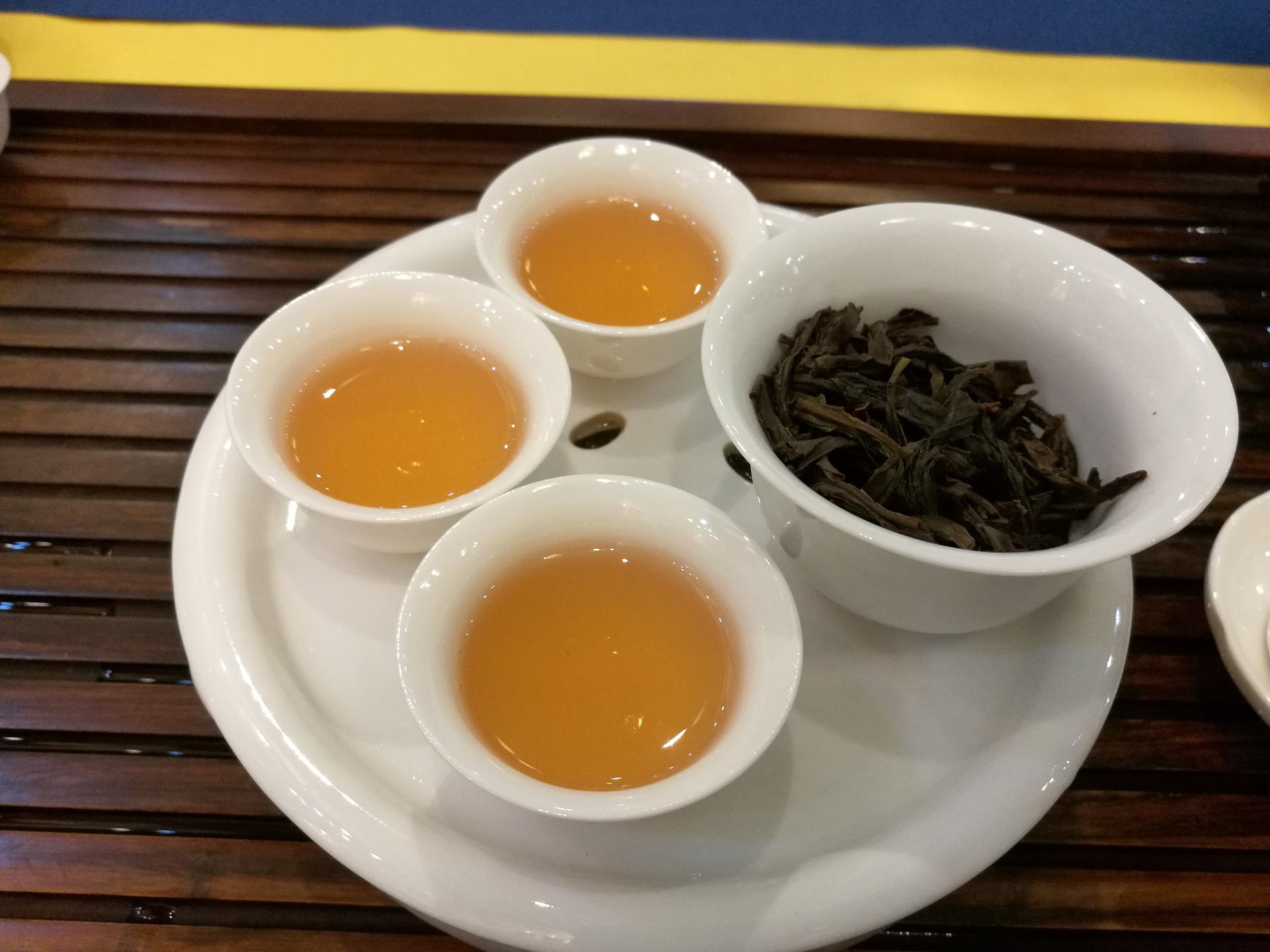 Oolongs, one of the six basic types of tea, sit between green and black teas because they are partially oxidised, ranging from 5% to 70%.
Orange Pekoe
Pekoe only refers to whole leaf tea and has no bearing on flavour. The words are most likely a mistranslation from Cantonese in the 18th or 19th centuries, but no one knows for sure.
Oxidation
When the leaves are crushed and exposed to air, a chemical reaction occurs, resulting in browning of the leaf and the formation of aromatic flavour components. The same thing happens when you cut an apple and leave it to brown.
Pan-fired
The method of processing tea that involves heating the leaves in a wok or kettle drum.
Pekoe
A western tea grading name for small, young tea leaves, similar to 'orange pekoe' above.
Plucking
The harvesting of tea leaves from the plants. It can relate to the sort of leaves plucked, such as buds only, one leaf and a bud, or solely leaves.
Polyphenols
Tea leaves contain natural chemical components that influence the flavour of the tea. They are high in antioxidants.
Pu'erh
This is a post-fermented tea that has undergone a particular microbiological process after it has been dried, and it is one of the six primary kinds of tea. It must be from Yunnan, China, to be named Pu'erh. If a post-fermented tea is from another region, it is simply referred to as 'black tea.'
Pitcher
Tea is decanted from a gaiwan or tiny teapot into the pitcher and then served into individual cups when served in the gongfu method. By decanting into a pitcher, each guest can have a cup of the same flavour. It is also known as a cha hai, sharing pitcher, or gong dao bei.
Quiz
You can use one to determine which tea is best for you.
Rolling
A stage in the tea-making process that bruises the leaves to initiate the oxidation process. It is also a phase in the process of moulding the tea.
Rooibos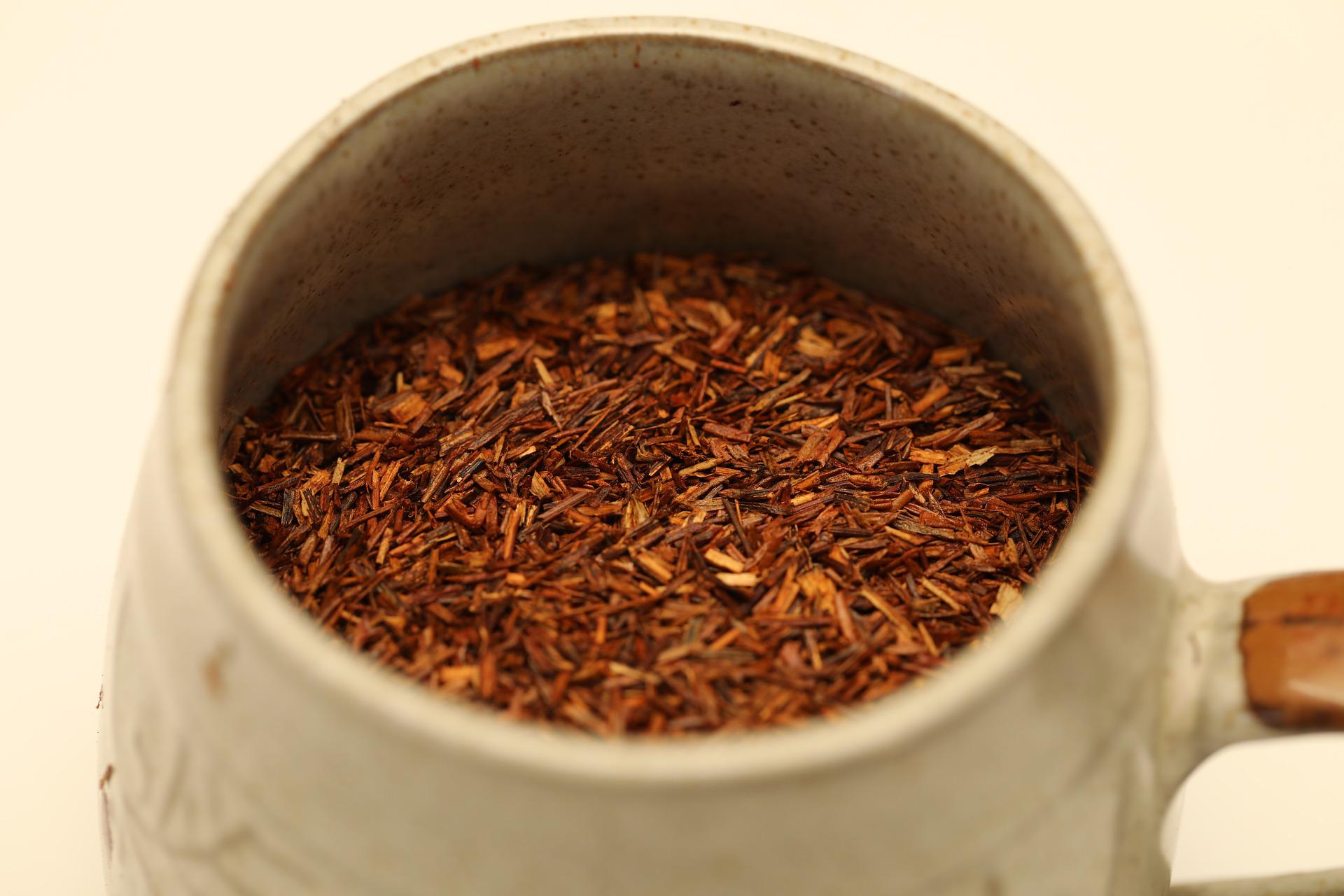 A South African herb used to make a herbal infusion. It is also known as red tea or red bush tea. It is available as a pure plant or with other components.
Semi- Oxidised Tea
This is a microbiological process that is commonly associated with yellow tea (see below). It may also refer to semi-oxidized teas such as oolongs improperly.
Sencha
Japan's most popular green tea. The tea is cooked after being harvested in the spring to keep its vibrant green colour and flavour. The leaves are formed into needle-like forms by rolling them.
Specialty Tea
Generally refers to artisan-made loose leaf tea, typically from a single estate and produced in small numbers.
Steeping is the process of infusing tea leaves into water to add taste, fragrance, mouthfeel, and colour. This can be done fast with hot water or slowly with cold water.
Strainer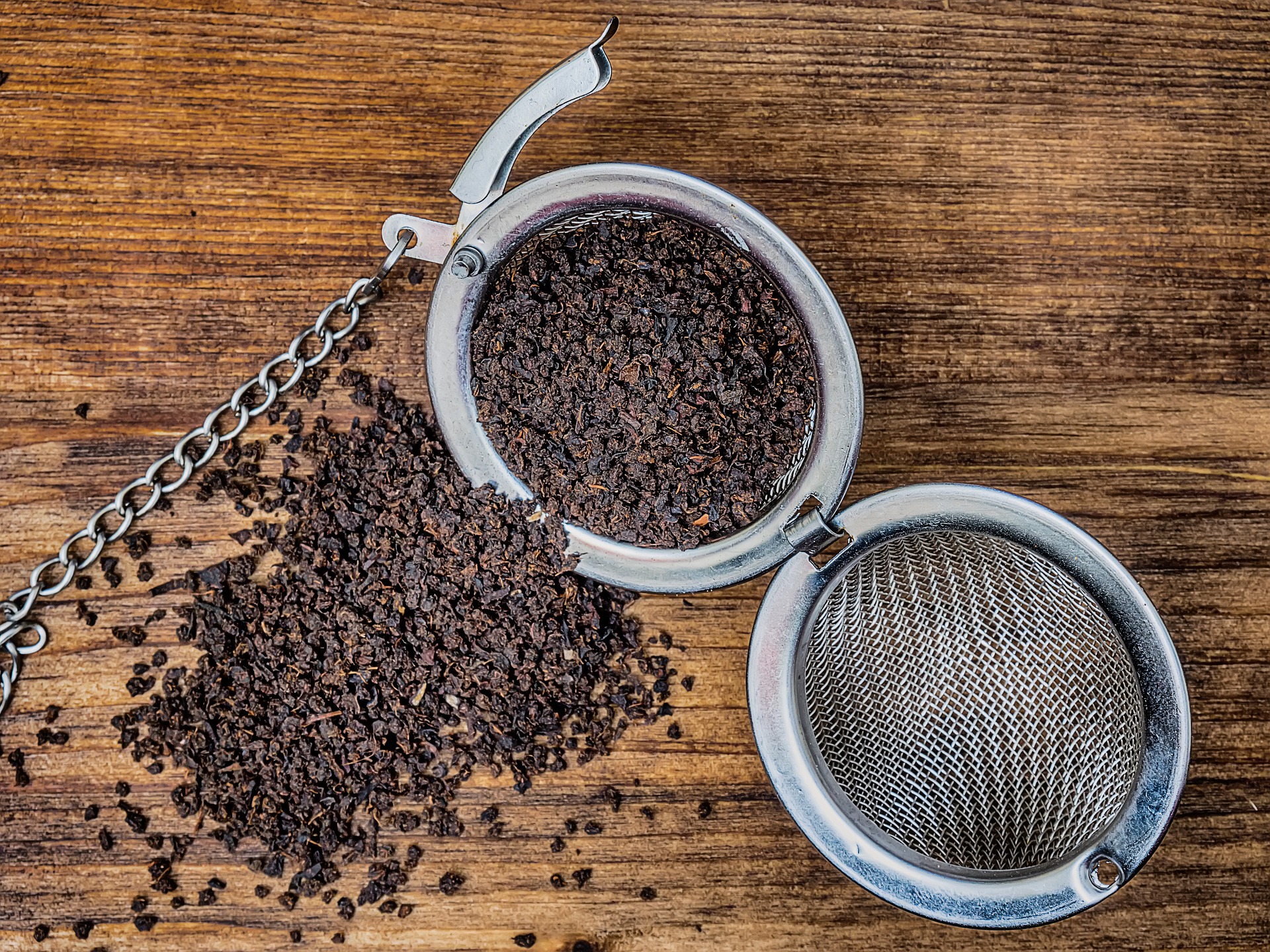 A device used to remove tea leaves from steeped tea. It might be a detachable mesh strainer within the teapot or a metal strainer put on the teacup to capture leaves as you pour.
Taiwan
Since the 16th century, an island off the coast of mainland China has been known as Formosa. We also acquire all of our teas there.
Tea Bags
A porous bag (usually made of paper, plastic, or silk) containing tea dust, fannings, broken leaves, or, in certain cases, full leaf tea.
Té
The name for tea in Taiwanese Hokkien, a Chinese dialect originating in coastal Southern Fujian and spoken by more than 70% of Taiwan's people. Also the name of our tea business.
Tea Drunk
It's a real thing! No, it's not the same as being drunk on booze. It's more of a giddy, relaxed sensation that comes with drinking a lot of tea. Some claim that it only occurs while drinking old and/or fermented teas. Some claim that it happens with all teas. What causes this to happen? Some attribute it to caffeine, while others attribute it to L-Theanine.
Terroir
A French term that also refers to wine, it refers to the circumstances surrounding a tea plant that influence its flavour and qualities. Climate, soil, environment, and elevation are all factors.
Tannin
One of the polyphenols present in tea (see above). It can have an astringent and drying effect on the palate.
Ti Yin Kuan
A well-known Taiwanese oolong named after the Goddess of Mercy, "Iron Guanyin." Green and floral teas are available, as are gently roasted teas.
Tea Caddy
Any container for keeping tea. Tea was highly valuable when it was first introduced to the West, and it was kept in lockable ornamental caddies. Originally constructed of porcelain, tea caddies were eventually made of wood and pewter.
Tisane
Anything that is not from the Camellia sinensis plant that has been steeped in hot water. It is not classified as 'tea.' This category includes herbal teas and rooibos, among other things.
Tea Plucking
This refers to the method of tea plucking. Early spring pluckings are typically a bud and one leaf, or a bud and two leaves.
Twisted
A phrase used to describe a leaf shape formed during the rolling process.
Uplifting
We get this feeling after drinking a lot of delicious Taiwanese tea.
Vitamin C
Vitamin C  also available in oranges and kiwis.
White tea
It is one of the six primary varieties of tea. White tea has undergone the least amount of processing. It withers and dries after being plucked. The leaves do not undergo oxidation.
Withering
Following plucking, the leaves are spread out either indoors or outdoors to wilt and reduce moisture content. This controlled phase aids in the preparation of the leaves for future processing.
Yellow Tea
It is the most difficult to locate of the six primary types of tea since it is time consuming to produce. It is processed similarly to green tea, but with the addition of a 'wet piling' microbial fermentation step. It yields a pleasant, mellow tea with a medium body.
Yixing
A Chinese region famed for its distinctive clay, sometimes referred to as 'zisha' (purple sand). Since the Song period, this clay has been used to make unglazed teapots and other teaware.
Tea connoisseurs prize Yixing teapots because the unglazed interior absorbs the natural oils in the tea and, over time, the pot takes on the flavour of the tea made in it.
Yunnan
A Chinese province in the southwest with various tea-growing regions. Yunnan is best renowned for its pu'erh tea, but it also produces black and green teas.
Zen
A state of "mindlessness"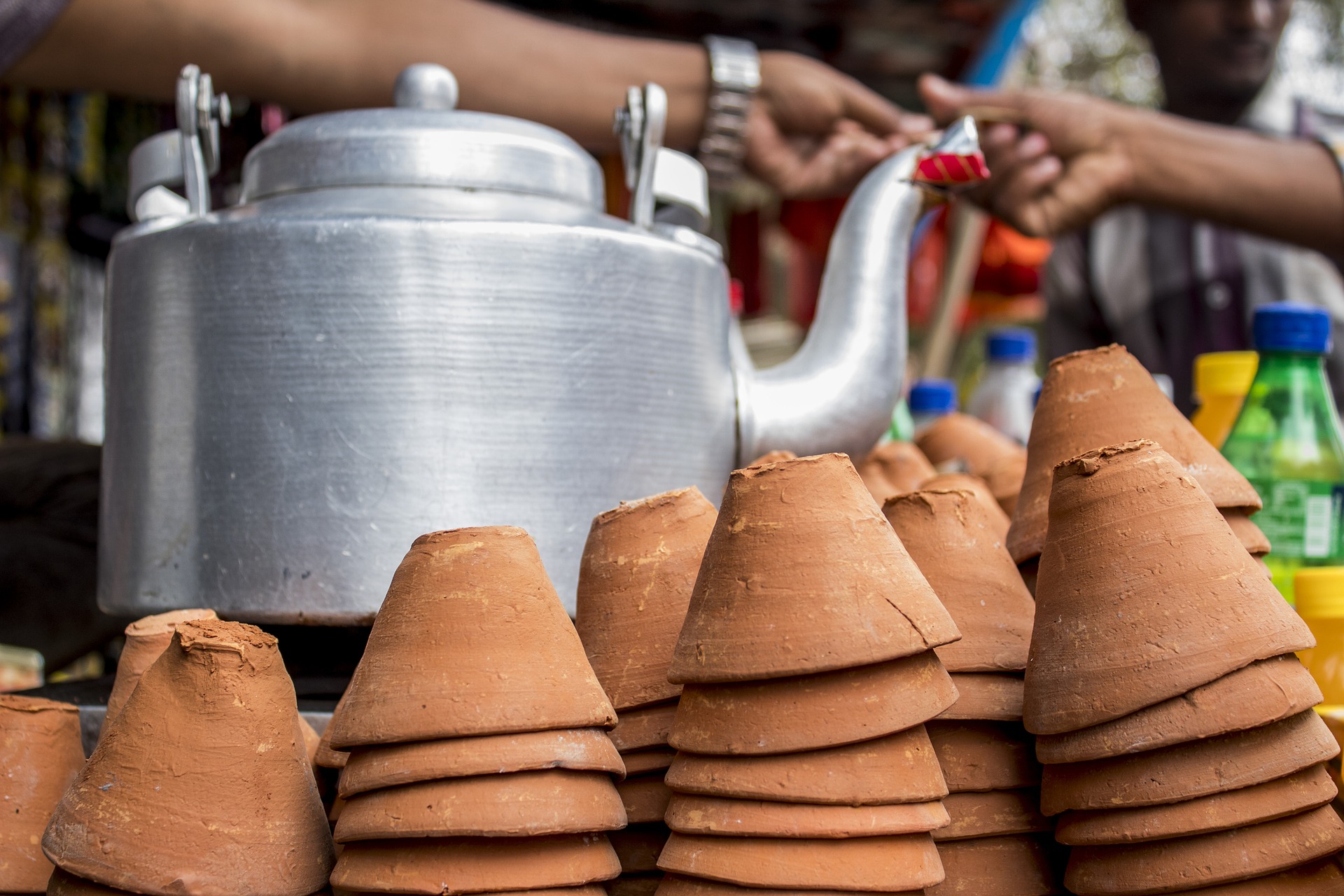 What are the best ten herbal teas?
There are numerous herbal teas accessible to consumers. Chamomile tea, green tea, peppermint tea, ginger tea, hibiscus tea, Echinacea tea, rooibos tea, sage lemon tea, balm rose-hip tea, and passionflower tea are the top 10 herbal teas.
Which is the healthiest tea?
Green tea is thought to be the healthiest tea. Because it is not oxidised, it is one of the least processed genuine teas. It contains polyphenols and antioxidants, which aid to improve brain and cardiovascular health. It has also been utilised for many years for its therapeutic benefits.
Is tea better for you than coffee?
Tea is indeed healthier than coffee because it has less caffeine. Coffee has twice the caffeine content of tea. Tea also has more antioxidants than coffee. Antioxidants protect the body from oxidative stress.
Which tea is best for losing weight?
Green tea is thought to be the most effective weight loss beverage. It contains a high concentration of catechins, which are antioxidants. Catechins help lower blood pressure, lose weight, and improve cognitive function. Furthermore, they stimulate fat burning metabolism in the body and raise your metabolism.
Does tea discolour your teeth?
Tannins are a chemical substance found in black, green, and herbal teas that naturally discolour your teeth and gums. Green tea has the potential to turn your teeth a drab grey colour. Black tea can cause a yellowish tinge to the skin. If drank on a frequent basis, herbal teas such as chamomile and hibiscus tea can cause staining and discolouration.
Does lemon tea help you lose tummy fat?
Lemon tea can help reduce abdominal fat because it is low in calories. Lemons also aid in weight loss due to vitamin C and antioxidants, which promote digestion. Furthermore, lemons have diuretic characteristics that assist detoxify the body, allowing you to burn fat.
Indian Chai
For the rest of the world, water may make up 60% of the human body, but for us Indians, it's safe to say we're 100% chai. Whatever the day, time, or place, if we see tea, it's the ideal time! Here are ten varieties from around our chai-loving nation that illustrate we're a heaven for individuals who enjoy a steaming cup of tea.
Tea with ginger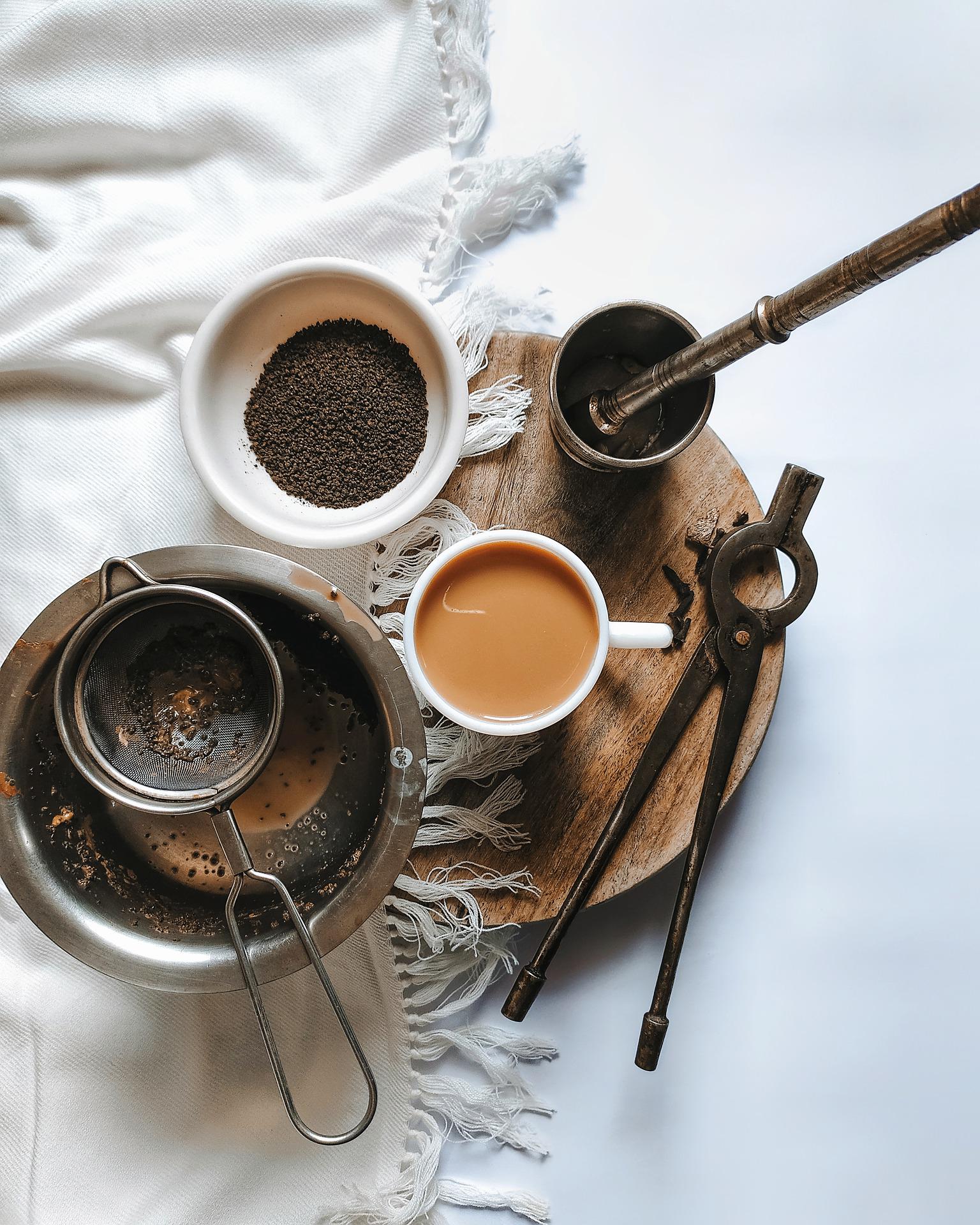 Have you ever wondered what India's favourite winter beverage is? It's ginger tea. Furthermore, it has great medical benefits!
Tea with Tulsi/ Holy Basil leaves
When you have a cold or a fever, Tulsi tea is the finest treatment.   This is  a short of a tonic!
Lemon Tea/Lebu Cha
Simply , the people of West Bengal adore this 'desi' lemon tea. Again, don't miss out when visiting the location.
Tea with spices
Masala tea is made with spices such as cardamom, cloves, and cinnamon. To enhance the flavours, fennel is used. Masala tea is made with spices such as cardamom, cloves, and cinnamon. To enhance the flavours, fennel is used.
​Ronga saah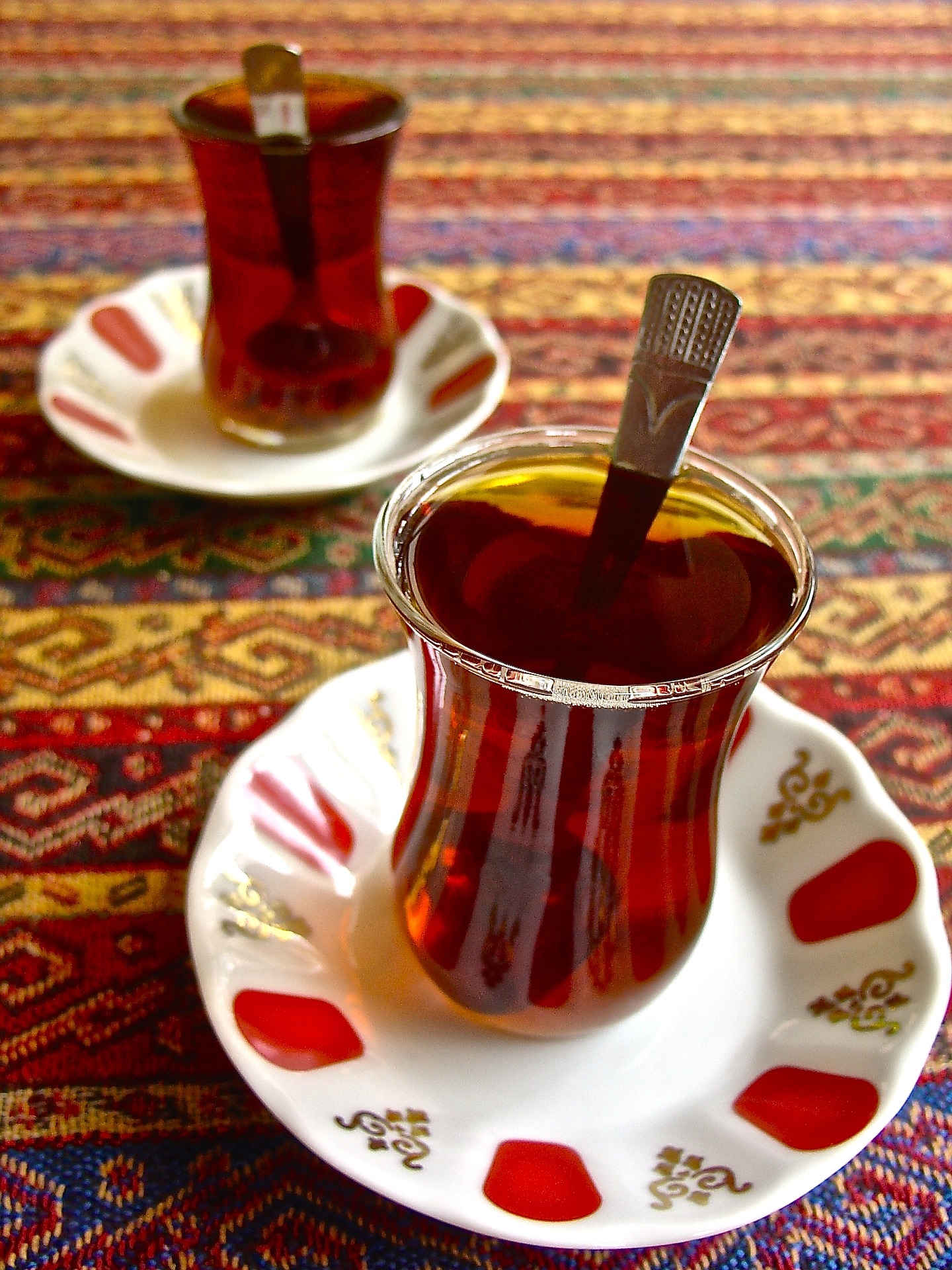 Ronga Saah has a crimson colour and is made without milk. The Assamese appear to enjoy it, so if you're planning a trip to Assam, don't miss out on this tea!
Sulaimani chai
This low-key tea is flavoured with palm jaggery, cardamom, and lemon. It looks and tastes exactly the same.
Tea with cardamom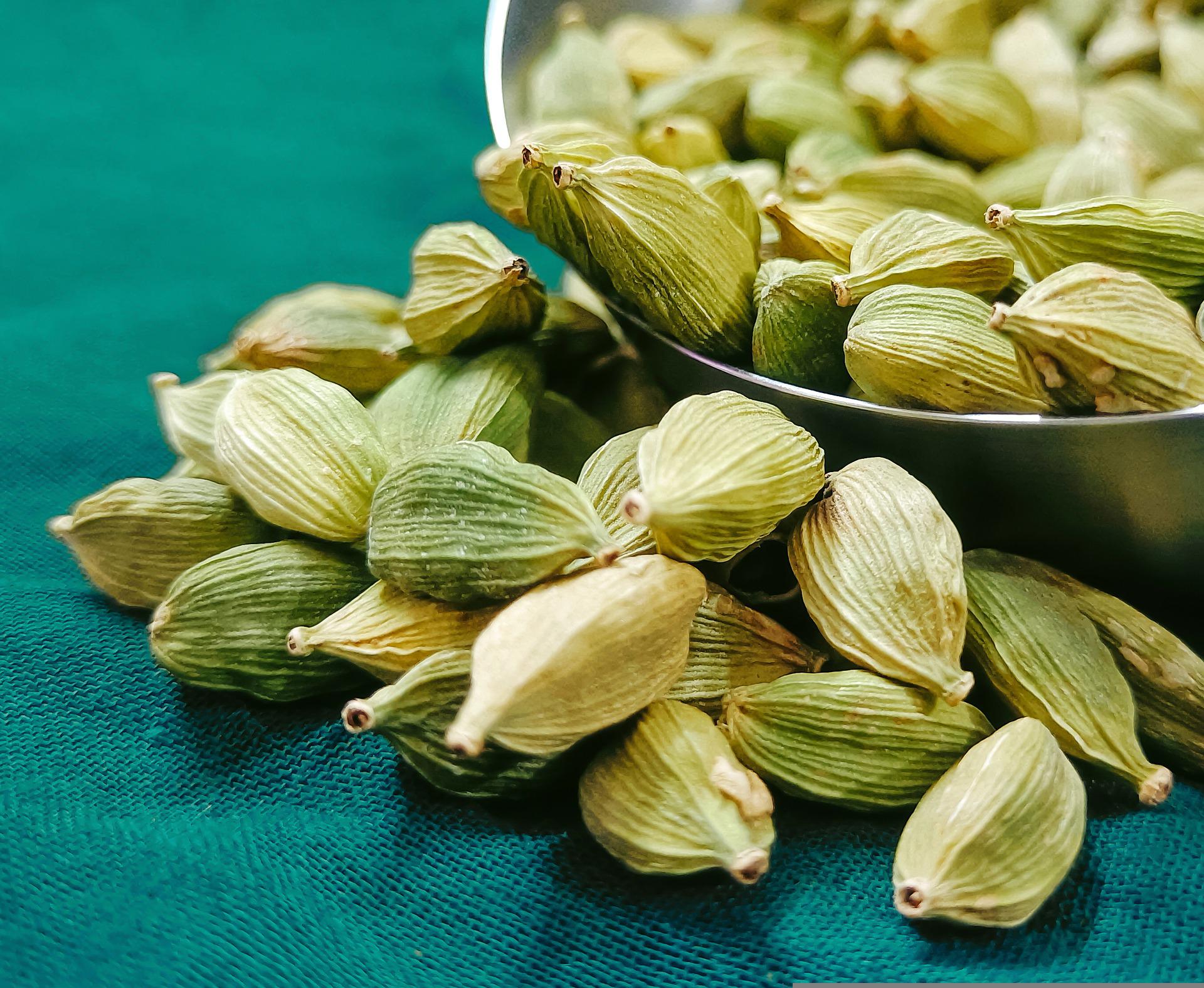 Add a pinch of cardamom to your usual milk tea and watch the magic happen! This tea not only awakens your senses, but it's also a treat that many people like!
Tea with butter
Butter tea is popular in Ladakh, and it is made with Yak butter and salt.
Kahwa from Kashmir
Kahwa is a traditional Kashmiri beverage with rich, exotic flavours like saffron, pistachios, and dried fruits.
Noon chai
A delicious blend of milk, salt, and baking soda, Noon chai has rich cream and a salty flavour. It is pink in colour and originates in Pakistan.
Takeaway
As a result, tea is the world's second most popular beverage after water. Pouring boiling water over cured Camellia sinensis leaves is a simple method. Tea was initially recorded as a therapeutic beverage in China in the third century AD. Merchants aided in the rapid spread of its popularity across continents. The concept of afternoon tea, a respite from one's routine in which tea is served alongside sandwiches and baked goods such as scones, was popularised in the early nineteenth century by Great Britain.
Enjoy The Webstories……….
Please follow and like us:
About Post Author