What exactly is Mamra/ puffed rice ?
Puffed rice, also known as kurmura, mamra, or murmura, is a rice-based cereal. Puffed grains are formed by boiling rice kernels under high pressure in the presence of steam. It has a white colour, is light in weight, and has a crispy texture.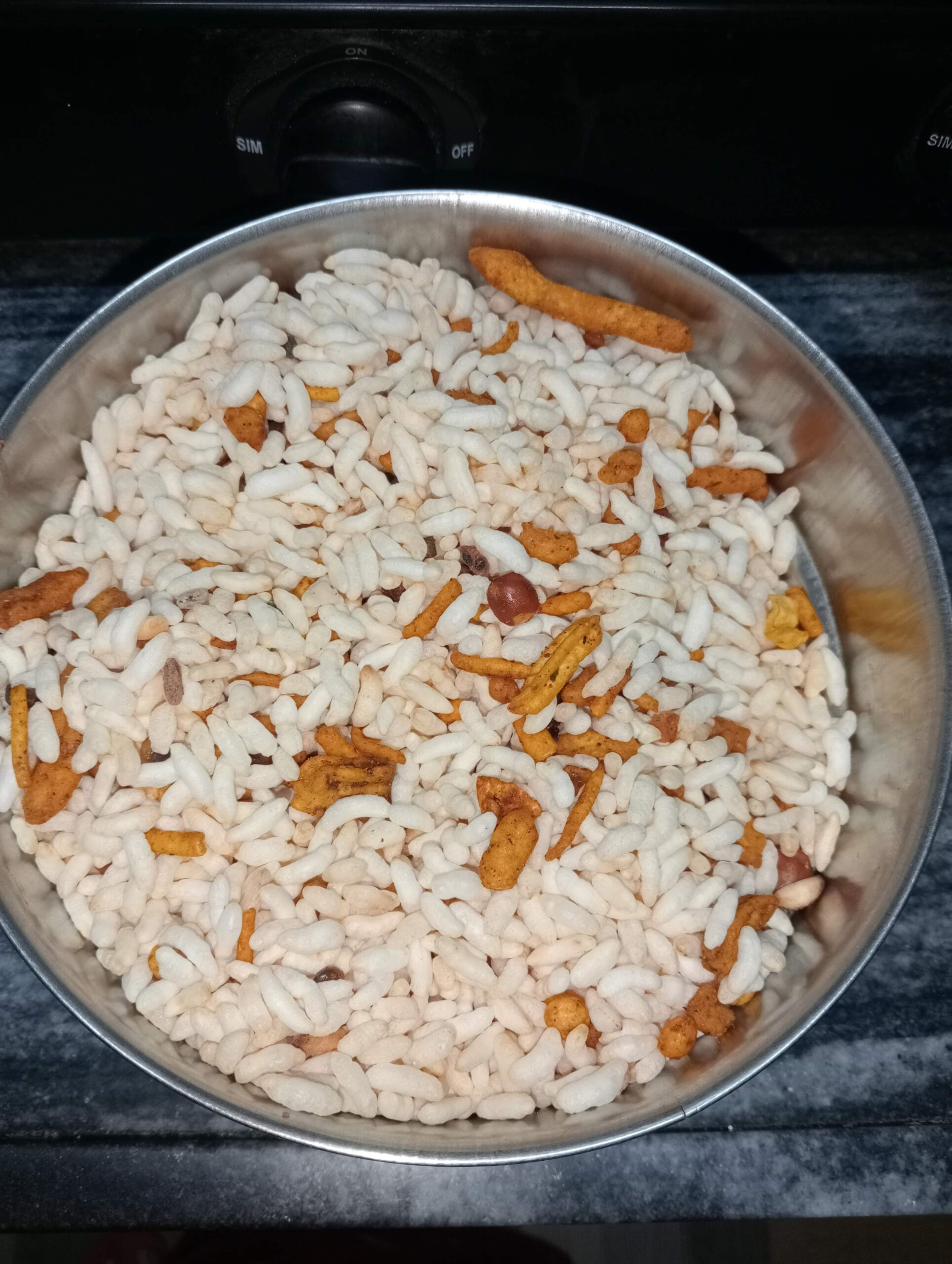 It's a wonderful source of fibre, protein, and complex carbohydrates. A healthy option for satisfying cravings without jeopardising your diet while also providing a fast rush of energy. Puffed rice has little calories and is high in vitamins and minerals. Puffed rice can be mixed with tomato, cucumber, and mint chutney. Puffed rice and popped rice (or pop rice) are two rice-based puffed grains common in Southeast Asian, East Asian, and South Asian cuisines. It has also been commercially produced in the West since 1904 and is often used in morning cereals and other snack foods.
Traditionally, puffing or popping rice involves frying it in oil or salt. Although the process of manufacture varies greatly, Western commercial puffed rice is typically created by heating rice kernels under high pressure in the presence of steam. They are consumed as whole grains or as puffed rice cakes. While the terms "puffed rice" and "popped rice" are frequently used interchangeably, they refer to two distinct procedures. Puffed rice is made with pre-gelatinized rice grains (either parboiled, boiled, or soaked) that puff up due to the quick expansion of steam while cooking. Puffed rice has the same form as rice grains but is significantly larger. Popped rice, on the other hand, refers to rice grains that still have the hull or bran attached. Due to heat, the kernel explodes through the hard outer coating when cooked. Popped rice resembles popcorn in its uneven appearance. Puffed and popped rice can be made in a variety of ways, both modern and traditional.
East Asia's traditional puffed rice 
Puffed rice or other grains are available as street food in China (named "mixiang"), Taiwan, Korea , and Japan, where hawkers use an integrated pushcart/puffer with a spinning steel pressure chamber heated over an open flame. The enormous booming sound produced by pressure release acts as advertising.
China
Puffed rice cakes are popular in China. Puffed rice was first mentioned in China in a work by Fan Chengda in Zhejiang Province. It was prepared in big cooking pots heated by woodfire as part of the Spring Festival rites. Puffed rice is a traditional Shanghai street snack made by frying rice in oil and sugar.
Japan
Various varieties of Japanese puffed rice
In Japanese cuisine, puffed rice cakes are known as kaminari-okoshi ('thunder cakes') or simply okoshi. The name okoshi was associated with good fortune in Edo Japan, as the same word okosu means to establish or set up. Sun-dried rice grains are deep-fried till they pop. It is then combined with syrup (and maybe other components such as peanuts or sesame seeds), pressed into trays, and dried. Before being sold, they are sliced into squarish or rectangular blocks. Raijin, the Japanese god of thunder and lightning, is depicted on traditional okoshi boxes. Its first appearance was in the middle of the Edo Period, when it was sold as a snack outside Asakusa's Sens-ji.
Modern okoshi, which are mainly factory-made, can use a variety of different ingredients and flavours. Ninjin, which are loose puffed rice grains, are another sort of Japanese puffed rice snack. It gets its name from the fact that it is sold in a carrot-shaped cone. Puffed rice is also used in genmaicha () 'brown rice tea,' a classic Japanese tea beverage made of green tea and roasted puffed brown rice.
Taiwan
Puffed rice is known in Taiwan as B-phang or png-b-phang (the word "png" refers to the sound of the explosion when the pressure furnace is opened) in Taiwanese, and Mi-hsiang in Mandarin.
Korea
South Korean Gangjeong covered with puffed rice. Puffed rice, also known as twibap in Korea, is used to make yeot-gangjeong or to coat gangjeong. In Korea, a tea beverage called hyeonmi-nokcha (literally "brown rice green tea") is brewed with green tea and roasted puffed brown rice.
Asia's Southeast
Philippines
Traditional puffed rice is called as ampaw or ampao in Filipino cuisine (a term which also became applied to popcorn). It's prepared from cooked white rice (usually leftovers). It is sun-dried for around four hours. They are then deep-fried in hot oil to puff up. After frying, the oil is properly drained. Separately, the sugar glazing is made with muscovado sugar or molasses (or corn syrup), salt, butter, and vinegar or calamansi juice. The glaze is poured over the puffed rice and stirred until uniformly coated. It is then allowed to cool before being moulded into the appropriate shape. They are often chopped or moulded into square or rectangular blocks.
Thailand
Krayasaat is a classic popped rice snack in Thai cuisine. It is linked to the Buddhist Saat festival, which takes place in the autumn. It can be cooked with either standard or glutinous rice. It is roasted directly in a dry pan, similar to popcorn, until it pops. It has caramelised palm sugar, coconut milk, peanuts, sesame seeds, and khao mao in it (pounded green rice).
Malaysia
Traditional puffed rice is known as bepang pulut in Malay cuisine, particularly in Terengganu state. Glutinous rice is sun-dried and cooked with palm sugar. It differs from conventional bepang in that ground nuts are used instead of sticky rice. Bepang pulut is well-known as a wedding ceremony gift from the host to visitors.
South Asia
India
Puffed rice is called as muri in India. In Andhra Pradesh, Telangana, and Tamil Nadu, other regional names include parmal, puri, mudhi, murmura, murmuri, and borugulu. It is a common dish in Odisha and West Bengal. It has been created since antiquity employing a technique known as hot salt frying, in which parboiled rice (steamed and subsequently dried) is puffed by preheated salt.
In a skillet, salt is cooked until it is hot enough to pop rice added to it within seconds. The hot contents of the pan are blended in with parboiled or dried pre-cooked rice. Puffing begins nearly immediately and is finished in less than a minute, with the rice scooped out using a sieve. Puffed rice is a component in bhel puri, a popular Indian chaat (snack). It is served to Hindu gods and goddesses in all poojas in the southern Indian states of Kerala and Tamil Nadu. Pilgrims to Sabarimala often bring puffed rice and jaggery to give to Lord Ayyappan in their Irumudikettu. According to Tamil saints, Lord Ganesh adores pori and it should always be served to him. Pori has been referenced in many Tamil literatures as a sacrifice to Hindu deities. Offerings of pori and jaggery to Vinayagar (Lord Ganesh) are described in the Tiruppugazh, a 15th-century anthology of Tamil religious hymns penned by Tamil poet Arunagirinathar. It is known as 'Mamra' in Gujarati cuisine and is commonly used to make a dry snack by shallow frying in oil with spices or sweet balls using jaggery and ghee.
Puffed rice or borugulu is rolled into balls with jaggery sugar syrup or bellam pakam in Telangana as a snack for youngsters. Churumuri, a favourite evening snack in Karnataka, is made of puffed rice, carrots, tomatoes, spices, and coriander leaves.
The Central Government of India decided that muri from Odisha would be part of 12 traditional foods from different states that would be launched globally under the Make in India project. Puffed rice is served with "kachari"-fried potato/onion chops, fried fish, or mutton curry in Mithila and Bengal. In this region, "Jhal-muri" and "Murhi-Bhuja" are also popular treats. This is known as Parmal in Madhya Pradesh and is commonly eaten as a snack with Sev and also used in Bhel. It is also known as laai in some areas, and meals created with it are known as sweet laai, laai poha, and so on.
Bangladesh
In Bangladesh, puffed rice is a popular food. It is the most frequent and cheapest food in Bangladesh, and is mostly used to make Jhalmuri. They prepare the puffed rice in the same traditional way as India. This food is available throughout Bangladesh. The jhalmuri -wala (Jhalmuri-seller) is still visible in Old Dhaka, dressed in colourful attire, ringing anklet bells, and calling out to the locals.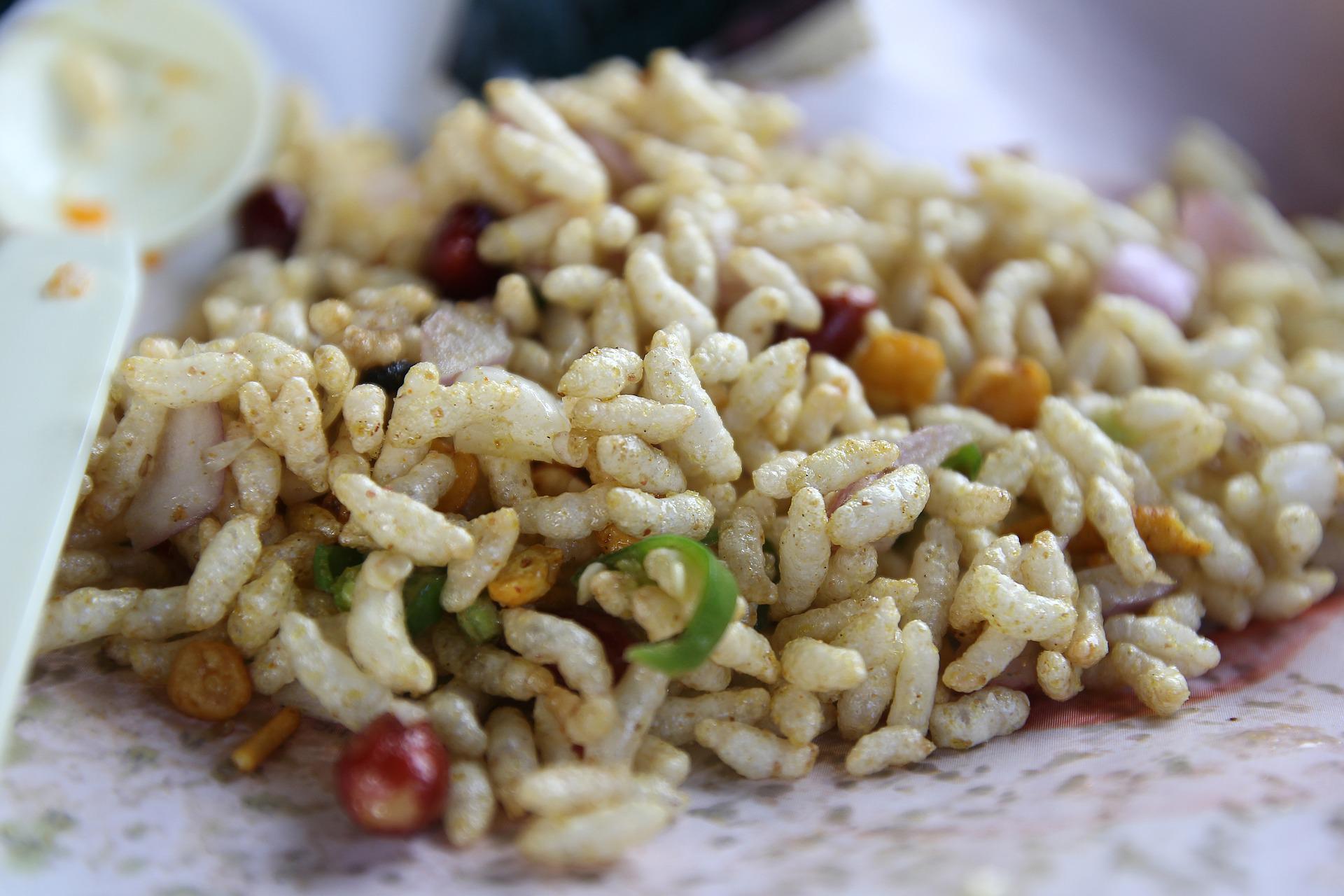 The first thought that comes to mind when you hear muri, murmura, kurmura, maramaraalu, puffed rice, or perched rice is the taste of mouthwatering bhel puri. This nutritious snacking option is a staple element in most Indian families, thanks to its crunchy flavour. Although the market is currently flooded with tempting branded snacks with adequate packaging and labelling, nutritionists and people worried about their health are always on the hunt for these budget-friendly desi snacking options, which can be found in even the smallest roadside stalls.
Murmura can be made into ready-to-eat cereals by heating rice kernels under high pressure in the presence of steam to generate puffed grains. Despite the fact that most of us have had bhel puri, sev murmura, or even chaat of puffed rice, we had no idea it was a fantastic meal option packed with a variety of nutrients.
Puffed Rice Nutritional Values:
100 grams of puffed rice contains,
Cholesterol           0mg
Carbohydrates      90gr
Dietary Fibers       1.7gr
Calories                 402cal
Total Fat                0.5gr
Saturated Fat        0.1gr
Riboflavin             0.01 mg
Niacin                   4.1 mg
Natrium                3mg
Kalium                  113mg
Protein                  6gr
Calcium                 6mg
Magnesium           25mg
Iron                       31.7mg
Vitamin B6            0.1mg
Thiamin                0.21 mg
Puffed Rice Health Benefits 
Relieves Constipation
Puffed rice, which is high in fibre, is essential for alleviating constipation. It is vital in reducing mucus and excess fat content in faeces, preventing them from sticking to the intestinal walls, and facilitating smooth faecal passage via peristalsis movement.
Encourages Digestion
This desi snacking option, known as a powerful digestive stimulant, aids in the breakdown of food particles in the stomach and intestine, accelerates the release of digestive fluids, and so boosts the absorption of key nutrients through the intestines. It aids in the elimination of abdominal gas, which aids in the treatment of a variety of gastrointestinal problems such as abdominal distension, bloating, indigestion, diarrhoea, flatulence, peptic ulcer, and gaseous cramps.
Improves Immunity
Puffed rice is an excellent choice for strengthening the immune system, battling germs, and protecting the body from numerous ailments such as stomach infections, fever, common cold, sore throat, and other respiratory anomalies.
Blood Pressure Control
Because of its low salt content, puffed rice actively helps to normalise and maintain blood pressure levels. It is critical in both high and low blood pressure situations. It improves cardiovascular endurance by increasing heart functions, lowering the risk of cardiac anomalies such as heart attack, heart obstruction, stroke, and so on.
Helps With Weight Loss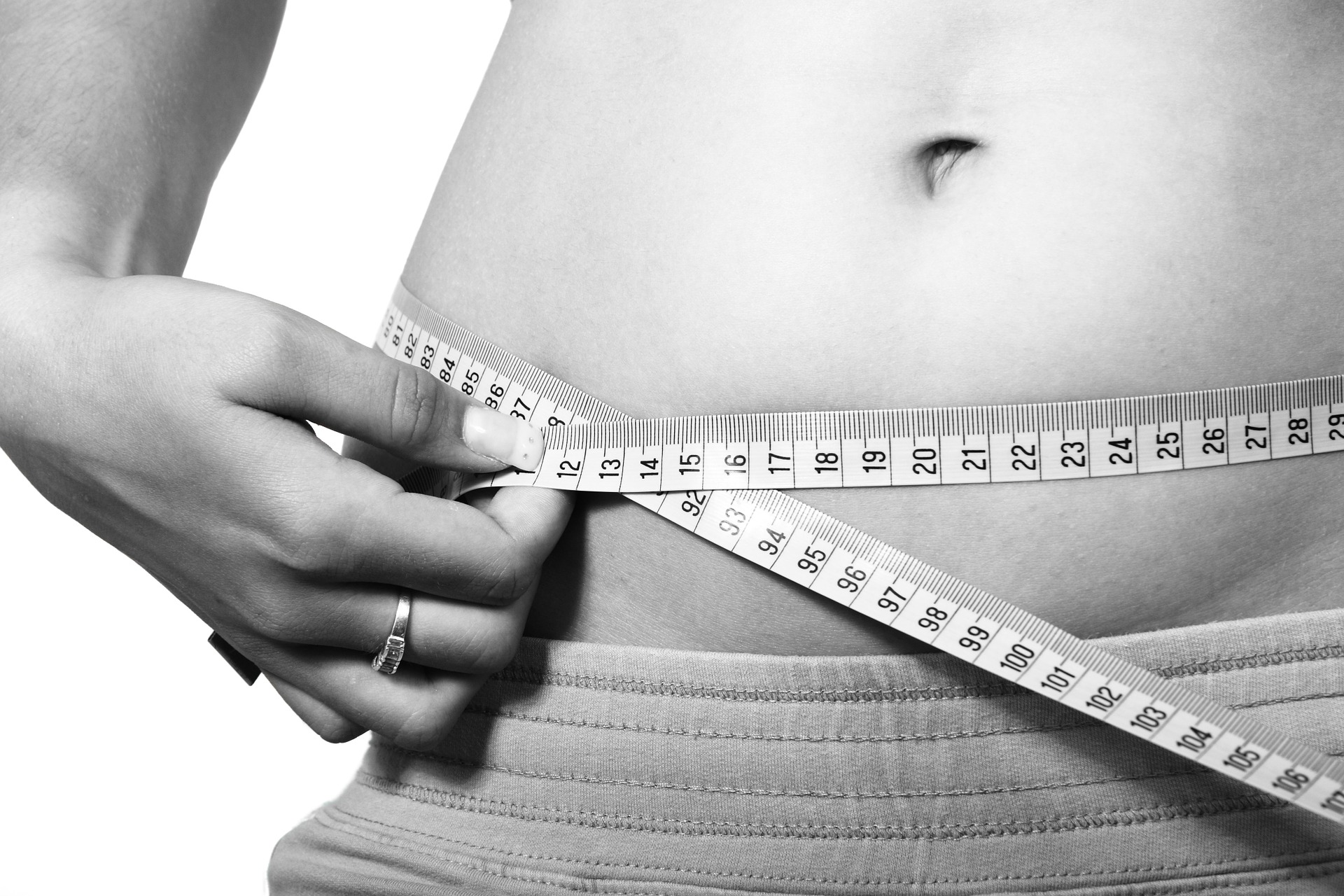 Puffed rice is an excellent choice for folks on a diet because it is light and low in calories. The quantity of fibre and important minerals included in puffed rice satisfies hunger, inhibits overeating, and thus aids in weight loss.
Bone Strengthening
Bones are an important element of the human body because they shape, structure, and support the muscles and organs, whereas teeth assist us digest food. Puffed rice, which is high in calcium, iron, vitamin D, thiamine, riboflavine, and fibre, promotes normal bone cell formation and regeneration, resulting in positive structural development of the body.
Improves the skin
Puffed rice is an antioxidant-rich food that can help you achieve immaculate, glowing skin. It protects the skin from oxidative radical damage caused by UVA and UVB rays, lowering the likelihood of wrinkles, spots, fine lines, dark circles, and other symptoms of ageing. It is also quite beneficial for skin disorders such as acne, pimples, and eczema.
Various ways of having puffed rice
 Doodh Muri/ Milk with Puffed rice
Put milk into puffed rice,add sugar as per your taste and doodh/ milk muri is ready to enjoy
Aam Muri/ mango with puffed rice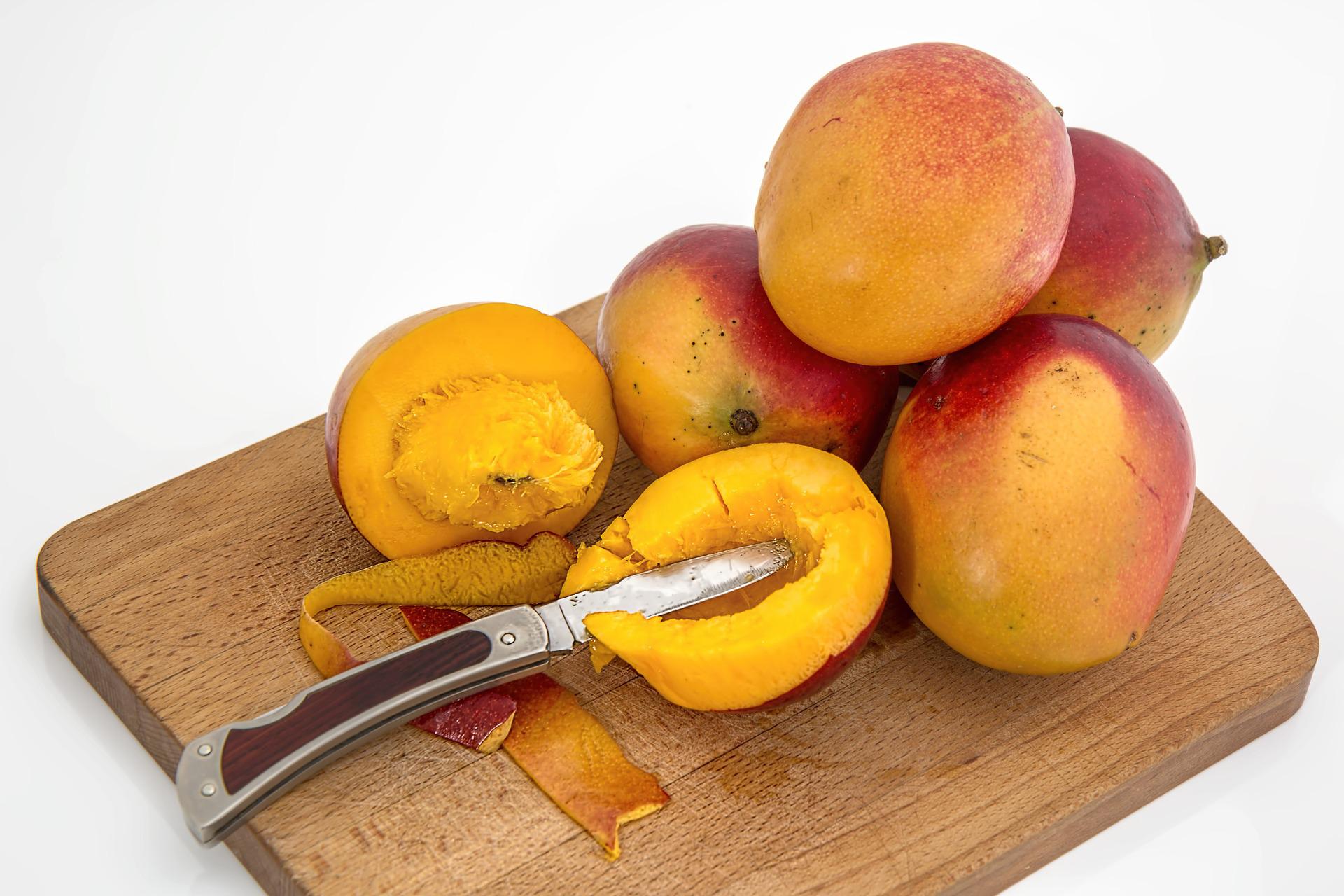 Take out pulp of sweet ripen mangoes, mix with puffed rice, add sugar if needed, and enjoy yummy aam muri in hot summer.
Doi Muri/ yogurt with puffed rice
Add mishit doi/ sweetened yogurt into puffed rice and enjoy, else you can add regular yogurt into puffed rice along with a pinch of salt and little bit of sugar.It tastes sweet and sour and is perfect for hot summer breakfast/ snacks.
Dal Muri/ Puffed rice with lentils soup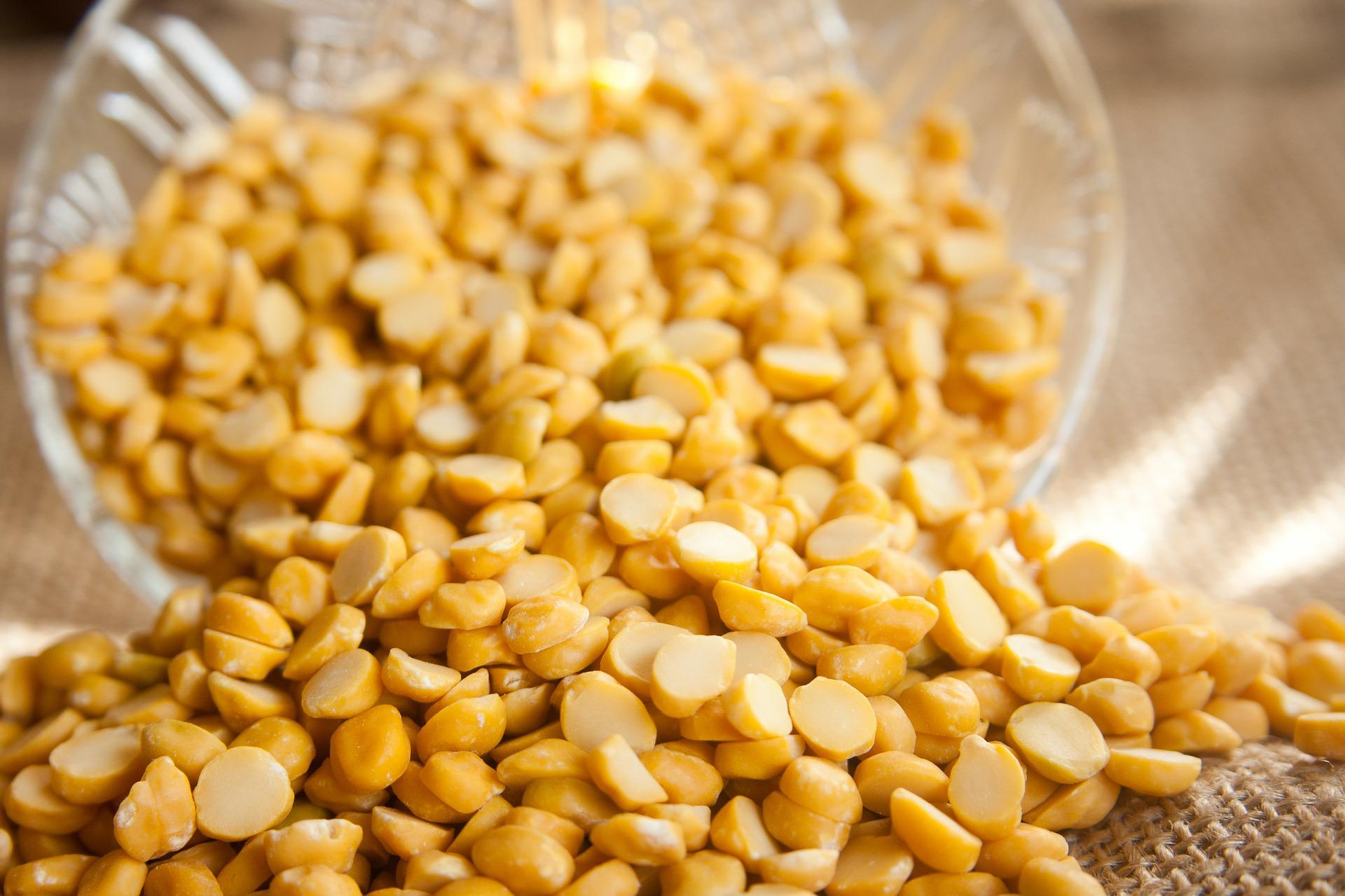 Add dal/ lentil soup into puffed rice, along with little bit of chopped raw onion and green chillies. Have it as soon as you mix it else puffed rice will loose its crispiness and become soggy.
Aachar Muri/ Pickle with Puffed rice
Mix Indian pickle into puffed rice along with chopped onions and coriander leaves.It tastes heavenly.
Mangsho Muri/ Puffed rice with Mutton Curry/ Chicken Curry
Mix puffed rice with mutton curry and enjoy with a bite of onion along side. Mutton curry goes better than chicken curry with puffed rice.
Aloo bhaja Muri/ Potato fries with puffed rice
Aloo Bhaja
Cut potatoes longitudinally, just like french fries
Heat mustard oil into a pan as it gets hot add in some cumin seeds.
When cumin seeds splutter, put in chopped potatoes.
Add salt and turmeric powder
Fry them till it becomes cruncy.
Aloo bhaja is done
Now mix with puffed rice along with chopped onions and enjoy.
Bhel puri/ Spicy puffed rice Mumbai style-Famous Street food
Bhel Puri is a typical Mumbai street food snack comprised of puffed rice, puri, cooked potatoes, onions, chutneys, herbs, ground spices, and sev (fried gramme flour vermicelli). This recipe is simple to prepare at home. It's a delightful snack with a variety of flavours and textures, including sour, tangy, crispy, sweet, salty, and crunchy. This bhel recipe is ready in about 45 minutes, thanks to three quick chutney preparations.
Bhel puri is a renowned Mumbai street food recipe that is now available in other regions of India in various forms.
I'm including three quick chutney recipes with this bhelpuri dish. So you won't have to go looking for ingredients to prepare these chutneys, and the bhelpuri can be made in under 45 minutes. The three chutneys are simple to create and take little time.
In addition to the three chutneys, puri or papdi and sev are served. Puri and sev can be made at home or purchased from a market. I used baked papdi that I made at home for this dish.
Some people enjoy bhel poori with chutneys, while others prefer it without. Bhel is typically served with papdi or crispy fried poori. At least, that's how I keep them at home. However, you can eat them with a spoon. It's a delectable evening snack.
Bhel Recipes in Two Varieties
Wet Bhel Puri
In Hindi, wet bhel or bhel puri is known as 'geela bhel.' This is a wet bhel poori with chutney, onions, tomatoes, and cooked potatoes.
Bhel Puri Dry
Sukha bhel is the Hindi word for dry bhel puri. Puffed rice is combined with roasted peanuts, masala chana dal, spice powders, puri, and sev in a dry bhel. Simply leave out the liquid chutneys in the dry bhel preparation. As a result, it is simpler to prepare.
Jhal Muri from Kolkata and Churumuri from Karnataka are two prominent regional varieties of bhel puri. Both of these recipes employ puffed rice but use different spices and flavours. For example, mustard oil is used in Jhal Muri.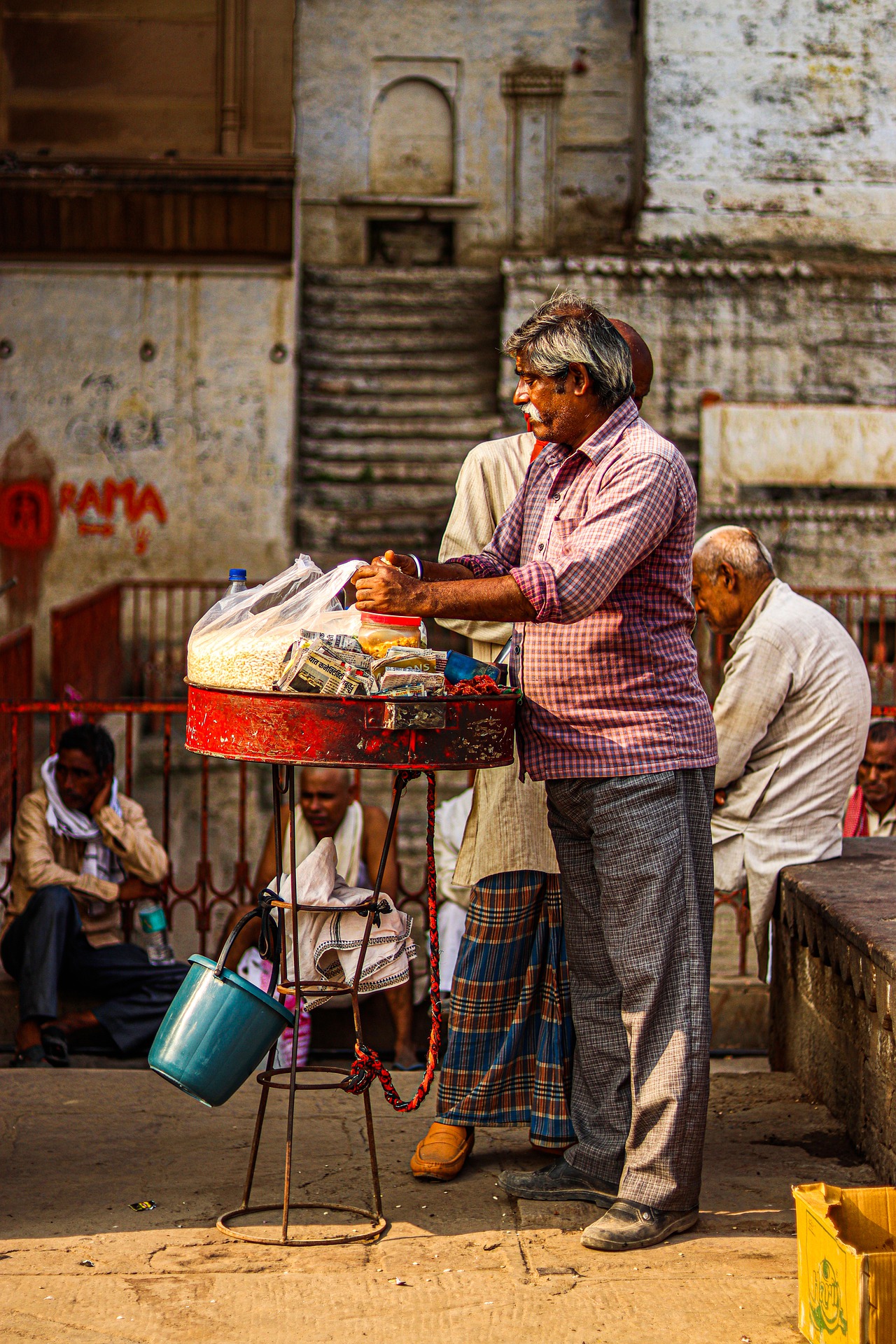 How to Cook Potatoes
Thoroughly rinse the potatoes in cold water. Then, in a 2-litre pressure cooker or a pan with adequate water, boil 1 large potato or 2 medium potatoes.
If using a pressure cooker, pour just enough water to cover the potatoes. Sprinkle with 14 teaspoon salt and cook for 4 to 5 whistles.
Only open the lid after the pressure in the cooker has naturally settled. Drain the potatoes and lay them in a bowl. Allow them to cool or warm up. I was also preparing another snack, so I boiled extra potatoes.
How to Make Green Chutney
Roughly chop 1/2 cup fresh coriander leaves (or 1/4 cup mint leaves + 1/4 cup coriander leaves). In a small grinder jar, combine the coriander leaves, ginger (peeled and roughly diced), 1 to 2 green chilies, 1/2 teaspoon chaat masala, 1/4 teaspoon salt, or to taste
To make the chutney more tangy, add 1/2 teaspoon lemon juice.
Add 2 to 3 tablespoons water or as needed to make a smooth chutney. Don't thin out the green chutney. Put the chutney in a basin and set aside.
Making a hot red chutney
Separate 16 to 18 medium to big garlic cloves. Rinse them and place them in the same grinder jar. Sprinkle with 2 teaspoons Kashmiri red chilli powder and 14 teaspoon salt, or to taste. Add 2 to 3 tablespoons water, or as needed, and grind or blend until smooth. Place the red chutney in a bowl and set aside.
Preparing a sweet-and-sour chutney
Combine the following items in a small saucepan:
3 tbsp jaggery • 3 tsp amchur powder (dry mango powder) • 1/4 tsp Kashmiri red chilli powder • 1/4 tsp toasted cumin powder
1 to 2 tsp dry ginger powder (optional)
1–2 pinches black salt or ordinary salt, as needed
Pour in 3 tablespoons of water.
Thoroughly mix and stir.
Place this pan on the stovetop and heat on low.
Gently heat the mixture over a low flame.
preparing vegetables
Peel the potatoes and cut them into little cubes. 1 small to medium onion and 1 medium tomato, finely chopped If you like, you can also chop 1 green chilli. Also, chop some coriander leaves.
Puffed rice roasting 
In a skillet, combine 2 cups puffed rice (murmura, pori, mandakki). Dry roast the puffed rice over a low heat, stirring frequently. This is optional, but if the puffed rice isn't crisp, you should roast it. You don't need to roast them if they're crisp and crispy.
Puffed rice should be roasted for 2 to 3 minutes, stirring frequently, until crisp. It is not necessary to brown them. Allow the puffed rice to cool completely at room temperature.
Preparation of Bhel Puri 
 Gather all of your ingredients before you begin. Keep the chutneys in a bowl. These chutneys will keep in the fridge for about a week. So you can store the leftovers in the fridge.
Put the chopped boiled potatoes, onions, and tomatoes in a bowl. At this point, you can also add some boiled moong beans or steamed moong bean sprouts.
Mix in the sweet chutney, green chutney, and red chutney. In a bhel puri, you can use as many chutneys as you like.
Include extra of the red and green chutneys in the recipe for a spicy bhel puri. Add extra sweet chutney to taste.
Add 1/2 teaspoon chaat masala and 1/2 teaspoon roasted cumin powder. Also, to taste, sprinkle with black salt. If you don't have black salt, try pink salt, edible rock salt, or white salt instead.
Drizzle with 1/2 to 1 teaspoon lemon juice, or to taste.
Thoroughly mix and stir.
Stir in 1 tbsp masala chana (optional) and 2 tbsp toasted peanuts (optional). You can also add some crushed puri or papdi at this point.
Stir in the puffed rice.
Add 1/4 cup sev (fried gramme flour vermicelli).
Using a spoon, quickly stir the entire mixture together.
Serve bhel puri in individual bowls or plates right away. If desired, top with extra coriander leaves and sev, puri, or papdi.
If you don't serve bhelpuri right away, the puffed rice will turn mushy and you won't be able to enjoy it. So be quick to serve. Only assemble this dish when you're ready to serve or eat it.
If you have any leftover chutney, store it in the refrigerator for 1 to 2 days. Serve with any Indian delicacies as a dipping sauce.
Jhal Muri/ Spicy puffed rice Kolkata style
Jhal muri is a Kolkata-style street food/chaat made with good laal muri (puffed rice), cooked potato, chopped fresh cucumber, tomatoes, green chilies, coconut, sprouted Bengal gramme, boiled yellow peas, and other ingredients. All of this is seasoned with a specific jhal muri moshla (spice blend), pungent mustard oil, and black salt. Jhal muri vendors set up business outside schools, colleges, train stations, and parks—anywhere people need a light, inexpensive evening snack. Our favourite jhal muris are those provided on long-distance trains by travelling vendors who board the train with their jhal muri setup, create jhal muri for the hungry (or bored) passengers, and then disembark at another station. They continue to travel back and forth on specific routes whole day selling jhal muri.
METHOD
Before you begin, make sure your muri is very crispy. If you wish, you can microwave it for 30 seconds.
Boil the potatoes. Cut them into 1 cm cubes after peeling. Finely cut the onions, green peppers, and ginger. Remove the pulpy inside of the tomatoes before dicing them, or the muri may get mushy. Chop the coconut. Make a green chilli paste.
Combine the muri in a large mixing dish. Mix in the chanachur and bhujiya. Add bhaja moshla and black salt to taste (beetnoon). Boil the motor (yellow peas) and add the uncooked, sprouted chhola (whole Bengal gram). Stir in the green chilies and ginger. Add the boiled and diced potato now. Mix in the coconut. To prevent the muri from becoming mushy, add the dry(ish) ingredients first.
Stir in the green chilli paste. Drizzle with aam'er achaar'er tel (green-mango pickle oil) and raw mustard oil. Add the onions, tomatoes, and lime juice.
Combine fast and serve.
Chanachur Muri/ puffed rice mixed with some mixed savoury snack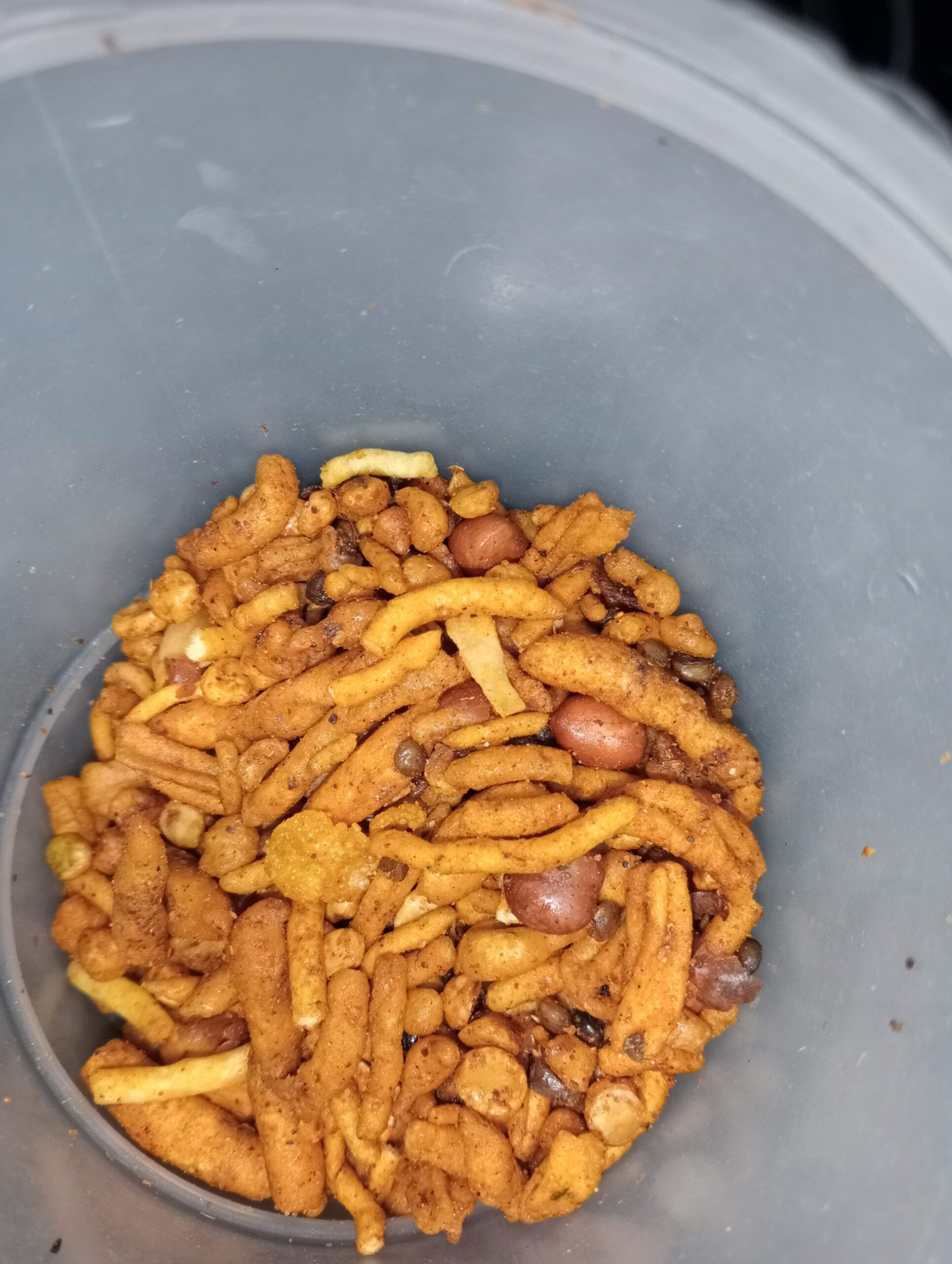 Chanachur (or chana chur) is a snack mix that comes in a variety of tastes such as extra hot or sweet and sour. It can be made using a variety of components, including gramme flour, parched rice, groundnuts, and spices, as well as cashews, potato strands, and moong beans. Choose what appeals to you the most. Sev are deep-fried chickpea flour noodles seasoned with cayenne pepper, turmeric, and ajwain. Combine this chanachur with the puffed rice. It's the ideal snack for while you're watching your favourite shows.
Jol Muri/ Water with Puffed rice
Its very interesting version of having puffed rice. Mix water and sugar into puffed rice,and have it. It is a relief to your stomach in hot summer days.
Muri chatu/ Pounded puffed rice
Pound / grind puffed rice into powder,add suar and milk/ water into this powder and you can have it as it is. It is a very healthy option to try on toddlers. They will certainly love it.
Muri chaat/ Puffed rice with salads
Mix puffed rice with chopped cucumber, tomatoes, onion, green chillies, green peas, coriander leaves, along with ½ teaspoon mustard oil/ mango pickle oil, and enjoy. It will revive all your tastebuds with its amazing taste.
Muri Tele Bhaja/ Puffed Rice with Fritters.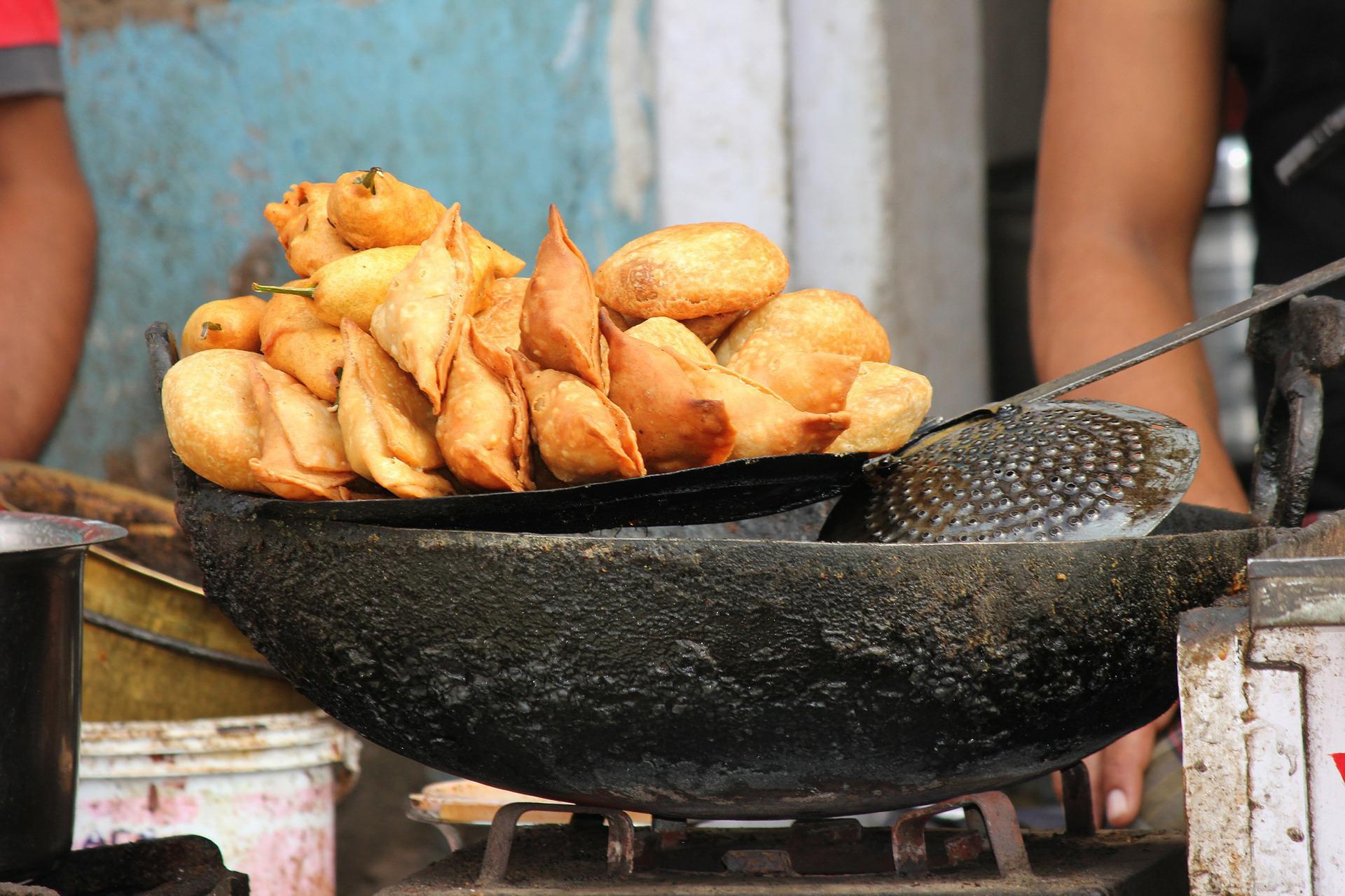 You can enjoy puffed rice with any Indian fritters like, singada/samosa, aloo chop/batata vada, beguni/ brinjal fritters, etc.
Muri Ghuguni/ Puffed Rice with white peas curry
Mix puffed rice along with chopped onions with white peas curry and enjoy.
Muri Naru/ Puffed Rice with jaggery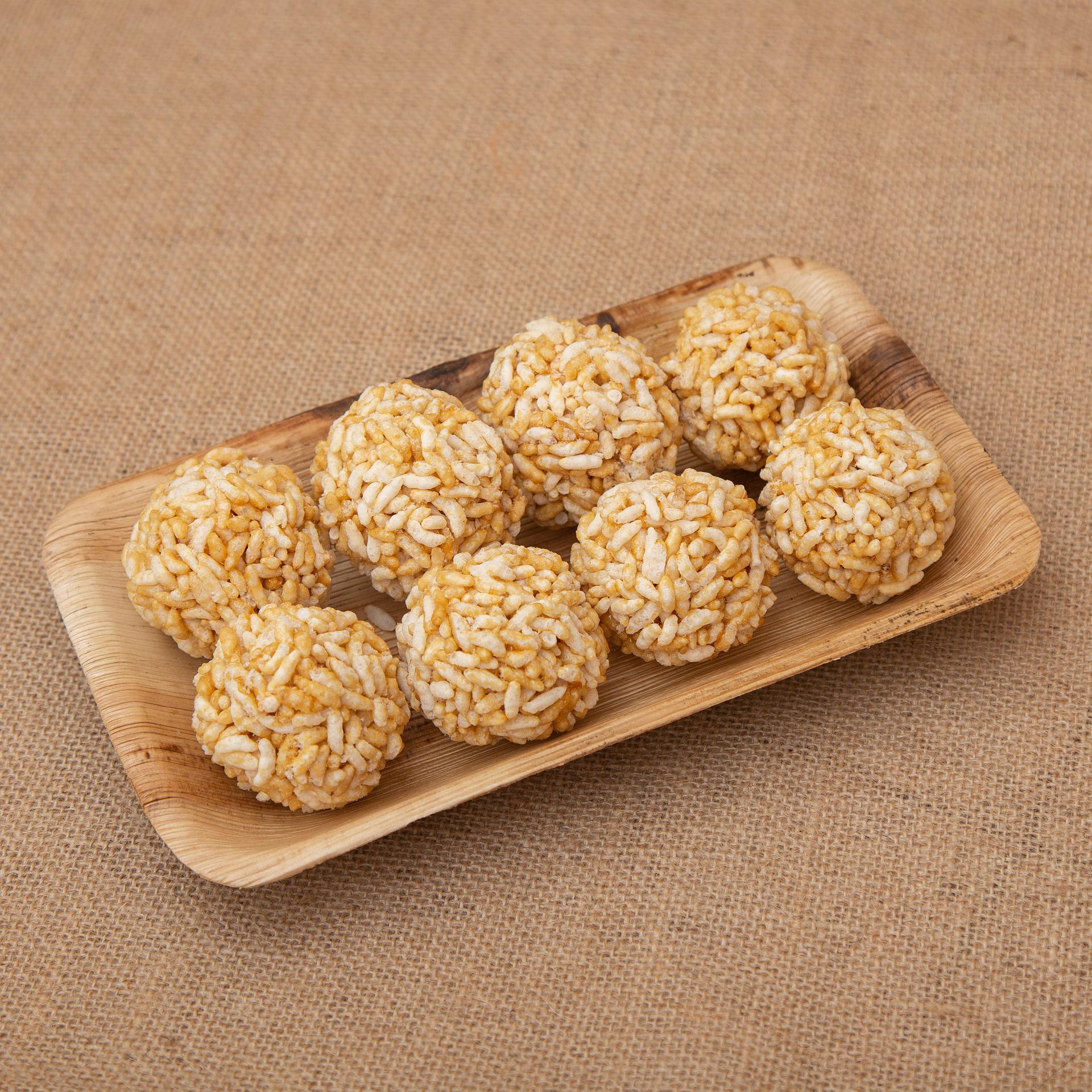 Puffed Rice mixed with Jaggery and made into balls.
Conclusion
Puffed rice is regarded as an excellent snack with numerous therapeutic effects. The desi snack is beneficial to everyone, whether it is for digestion, immunity, skin enhancement, or bone fortification. Consume it daily in the recommended dosage to bathe in the goodness without experiencing any adverse effects.
Enjoy The Webstories…….
Please follow and like us:
About Post Author