What is the English name for khichdi?
The dish's name, khichdi, is derived from the Sanskrit term "khicca," which means "rice and legumes." It goes by several names, including khichri, kichuri, and kichadi. The most commonly used lentil is moong dal, which is the split / skinned version of green gram, also known as moong beans.
In Indian culture, it is considered one of the first solid foods that babies eat in several regions, particularly in the north. Sabudana khichri made from sago is eaten by Hindus, primarily from the north/northwest, who avoid eating grains during fasting. However, in the southern part of India, the term khichri is not widely used. While people in Tamil Nadu and Andhra Pradesh prepare Pongal, and Kannadigas prepare Huggi, which is mung dal Khichidi and Bisi bele bhath, a pigeon pea variation with vegetables. Khichri is a type of salty porridge.
Khichdi inspired Anglo-Indian kedgeree and was said to be related to Egyptian koshary, though the latter has more Italian influence.
Regional Differences Of Khichdi Within India
Khichdi is a widely consumed dish throughout the Indian subcontinent, including Bangladesh, Nepal, and Pakistan. Many Indian states, including Punjab, Haryana, Rajasthan, Karnataka, Telangana, Madhya Pradesh, Gujarat, Tamilnadu, Andhra Pradesh, West Bengal, Assam, Bihar, Jharkhand, Uttar Pradesh, Odisha, and Maharashtra, prepare the dish. Cauliflower, potatoes, and green peas are popular additions.
Khichra v/s Haleem v/s Khichdi
Both Haleem and Khichra are made with the same ingredients in the Indian subcontinent. In Haleem, the meat is cooked until it blends with the lentils, whereas in Khichra, the meat is left in cubes. Khichra is a meat dish similar to Haleem. Khichdi, on the other hand, is a vegetarian dish made with rice and pulses or lentils.
Who introduced dal khichdi?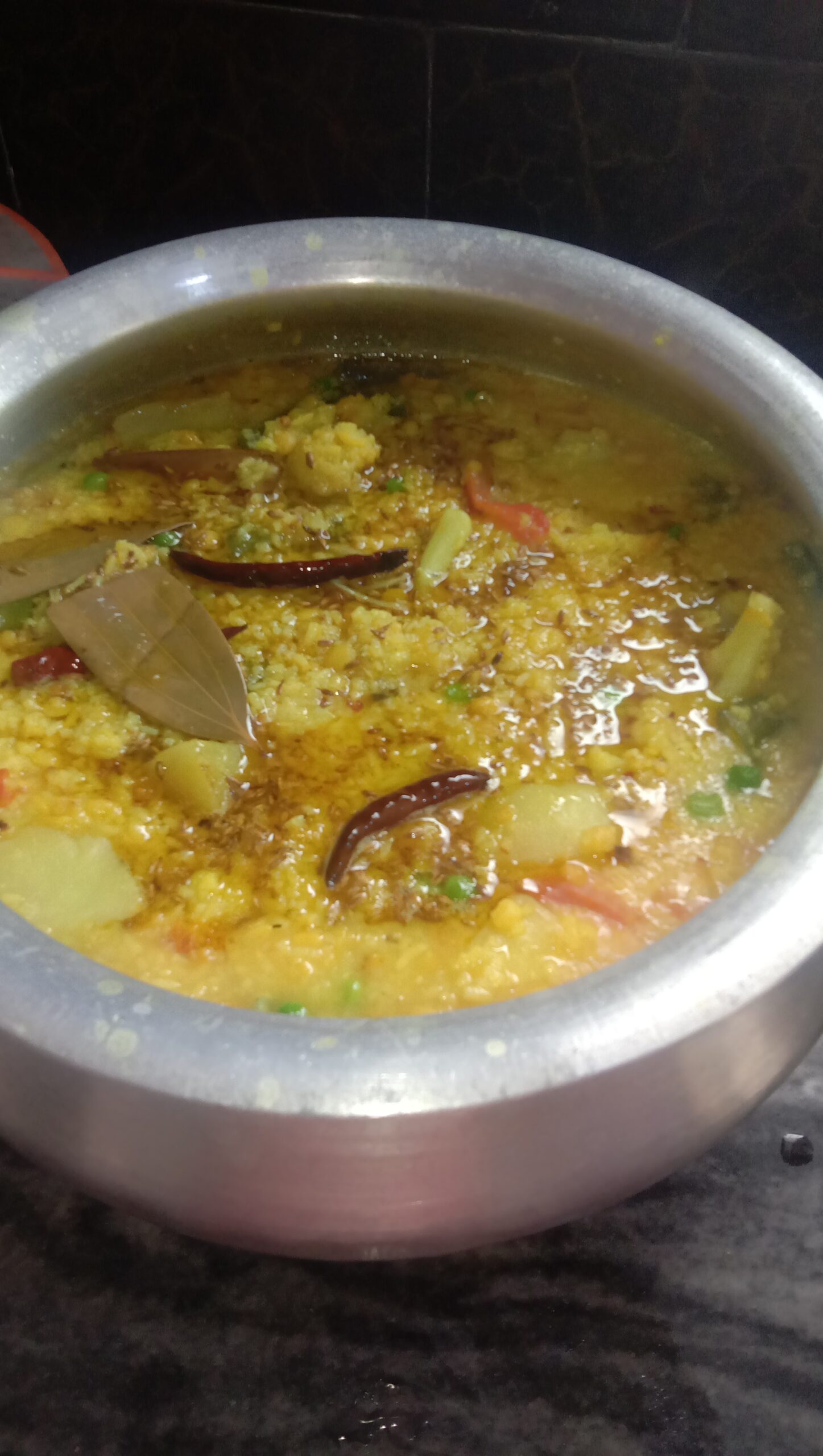 The earliest mention of Khichdi can be found in the Indian epic 'Mahabharata,' with events taking place between the 9th and 8th centuries BCE. Draupadi is believed to have served the Pandavas Khichdi during their exile in the 'Mahabharata.'
Afanasiy Nikitin, a Russian adventurer who travelled to the Indian subcontinent in the 15th century, described khichdi in his writings. It was very popular among the Mughals, particularly Jahangir.
Is khichdi a full meal?
To begin, it is a well-balanced meal in and of itself, with rice and lentils providing carbohydrates and protein, respectively. The combination contains ten essential amino acids, making it a complete protein.
Khichdi is the best food
Apart from calming and detoxifying the digestive system, the ingredients in khichdi boost immunity and energy. Moong dal khichdi has a low glycemic index, which helps lower insulin, blood glucose, and fat levels in the body, lowering blood sugar levels and keeping diabetes under control.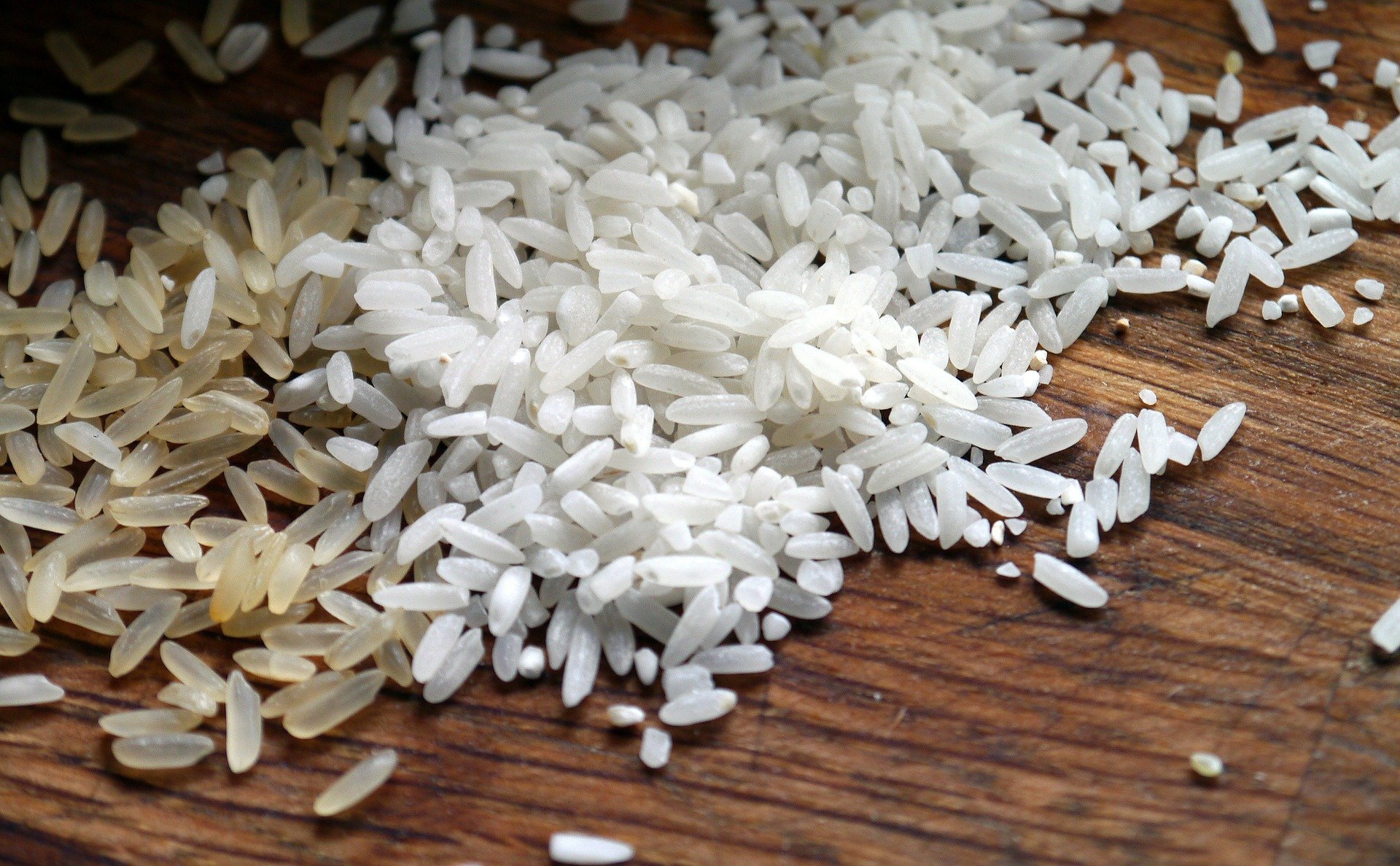 When and how did khichdi become such a well-known and essential component of Indian cuisine?
Here's the fascinating story.
Khichdi is "one of the most ancient foods in India, yet one that has hardly changed," according to historian Mohsina Mukadam. Its name derives from the Sanskrit word khicc, which means "a dish made with rice and pulses." The krusaranna, an early relative of khichdi with ingredients such as curd and sesame seeds, is also mentioned frequently in ancient Indian gastronomic literature.
"Munj is boiled with rice, then buttered and eaten," wrote Ibn Batuta, a famous Moroccan traveller who visited India in the 14th century. This is known as Kishri, and it is what they eat for breakfast every day."
The mighty Mughals fell in love with this rice-dal staple as well, and it earned a prominent place on imperial menus of mediaeval India. There are several historical references to Akbar's fondness for khichdi. In fact, Abu Fazl's Ain-i-Akbari mentions several versions of the imperial kitchen's khichdi, including those with saffron, strong spices, and dry fruits.
Khichdi is a prime example of how food often reflects the history and culture of the land where it was first created. This mellow dish, essentially a fragrant potpourri of rice, lentils, and spices, can be found in kitchens all over India in various forms.
In Gujarat, khichdi is served with a lightly spiced kadhi (yoghurt-based) curry, whereas ven pongal in Tamil Nadu is liberally laced with ghee.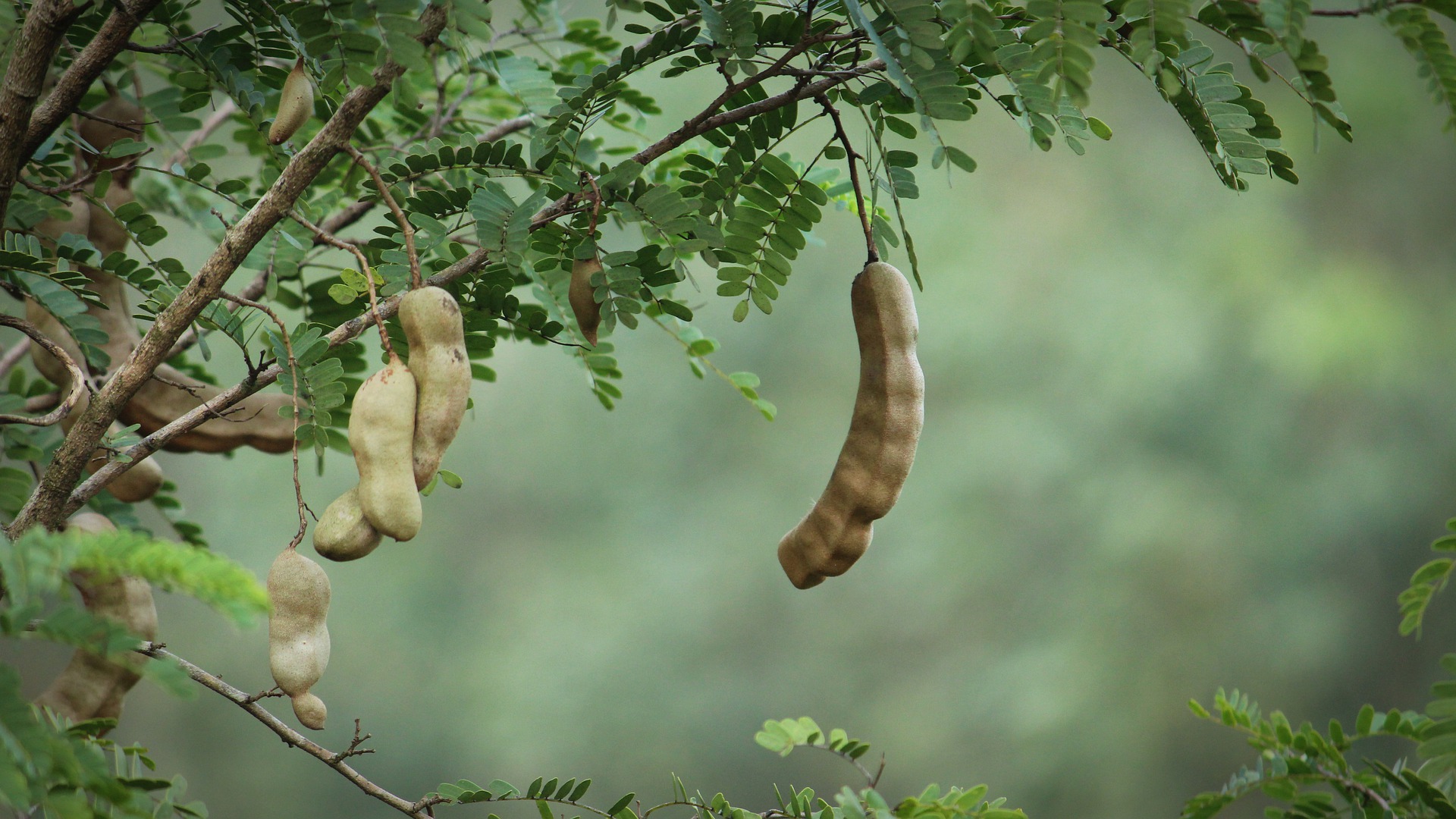 While the Himachali version of this rice-dal medley includes kidney beans and chickpeas,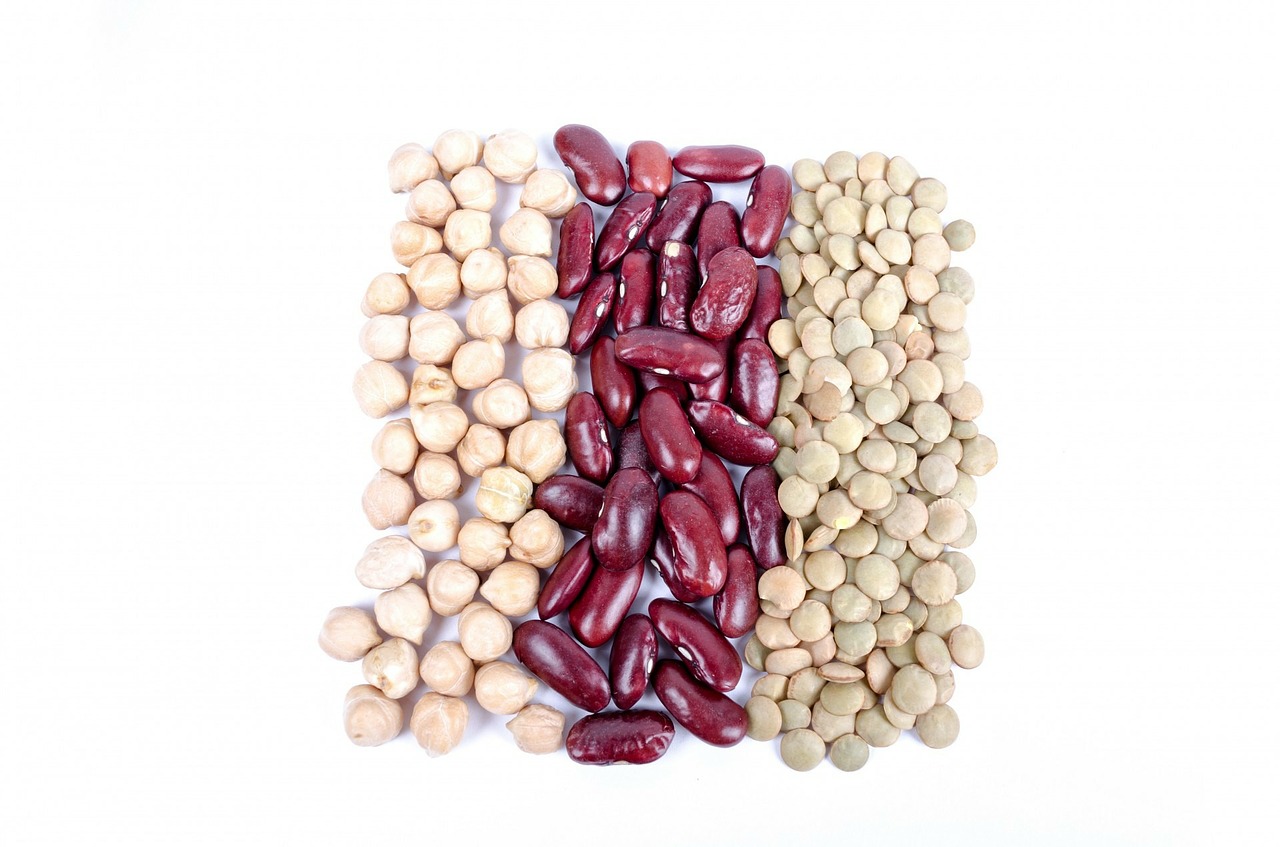 Karnataka's fiery bisi bele hulianna includes tamarind, jaggery, seasonal vegetables, curry leaves, dried coconut, spices and kapok buds.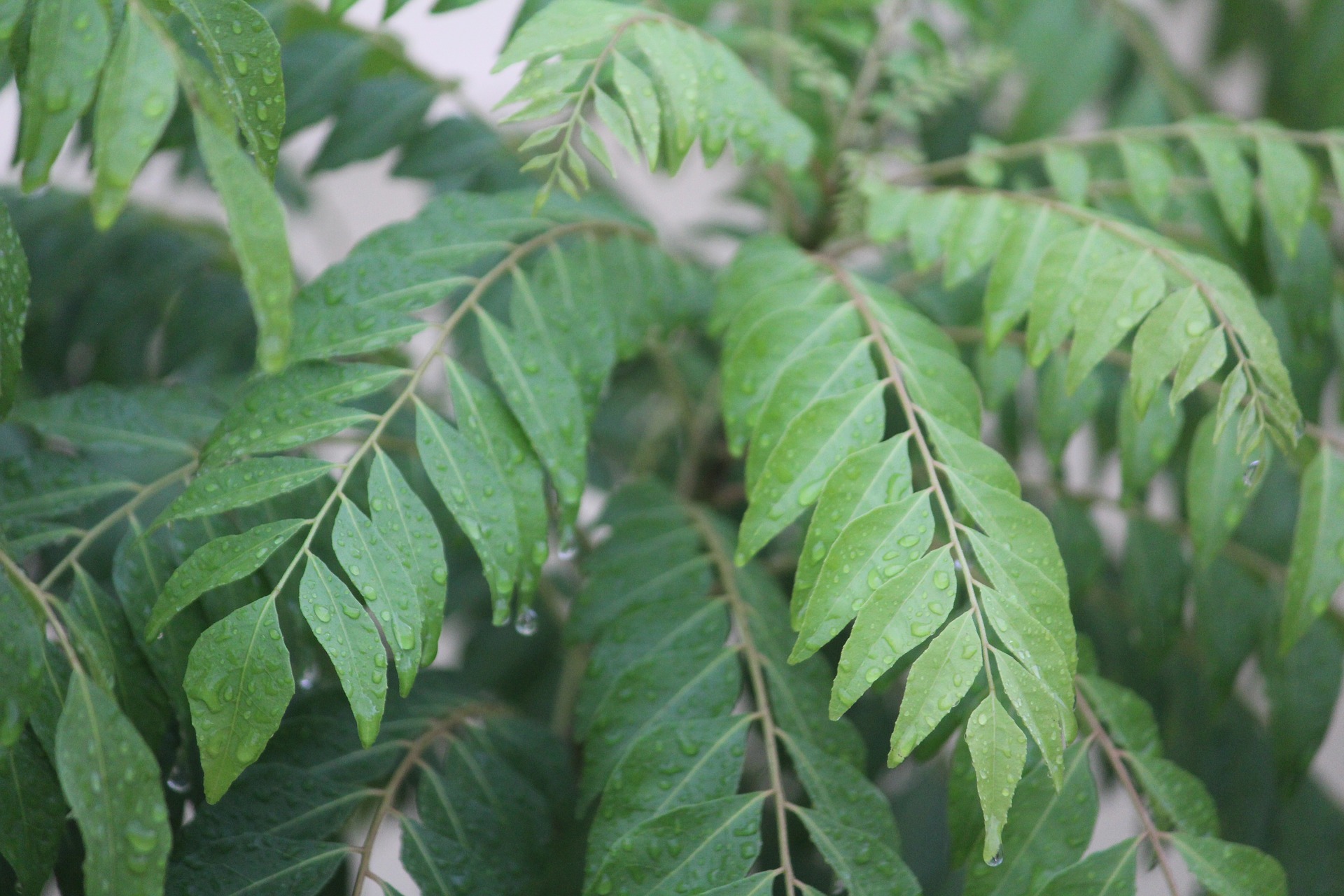 Bhog'er khichuri is a staple at Durga Puja pandals in West Bengal, and it is served with a medley of leafy greens and vegetables (called lyabra). The pulao-like bhuni khichuri (studded with assorted vegetables and served with deep-fried fish) reigns supreme in the home of khaddoroshik (food-loving Bengali).
The tantalising amla khichdi was another khichdi variant that gained popularity in Uttar Pradesh (then Awadh) cuisine. The dish, which is made with rice, kali dal (split black gramme), and amla (Indian gooseberries), has become inextricably linked with the Makar Sankranti festival.
In Kashmir, khichdi was traditionally offered as a sacrifice to local deities on Khetsimavas (a December festival), while locals enjoyed it (and still do) with kadam ka achaar (pickled knol khol). Two distinct-flavored dishes — balaee (made with bengal gramme, roasted coriander, and buttermilk) and Garhwali khichdi (made with urad dal, sesame seeds, and warming spices) — were being prepared in the neighbouring states of Himachal and Uttarakhand, respectively.
The Hyderabadi Nizams' royal chefs had devised the one-of-a-kind keeme ki khichdi, a spice-laden blend of rice, lentils, and minced beef served with sour and soupy khatta down south. Karnataka's celebrated bisi bele bhat, on the other hand, is thought to have originated in the kitchen of Mysore's Wadiyar rulers.
Other spectacular renditions of khichdi took place in the state of Tamil Nadu in the form of ven pongal and its many equally delicious forms, such as The sugary jaggery-infused sakkarai pongal, the spicy milagu pongal, and the traditional khara pongal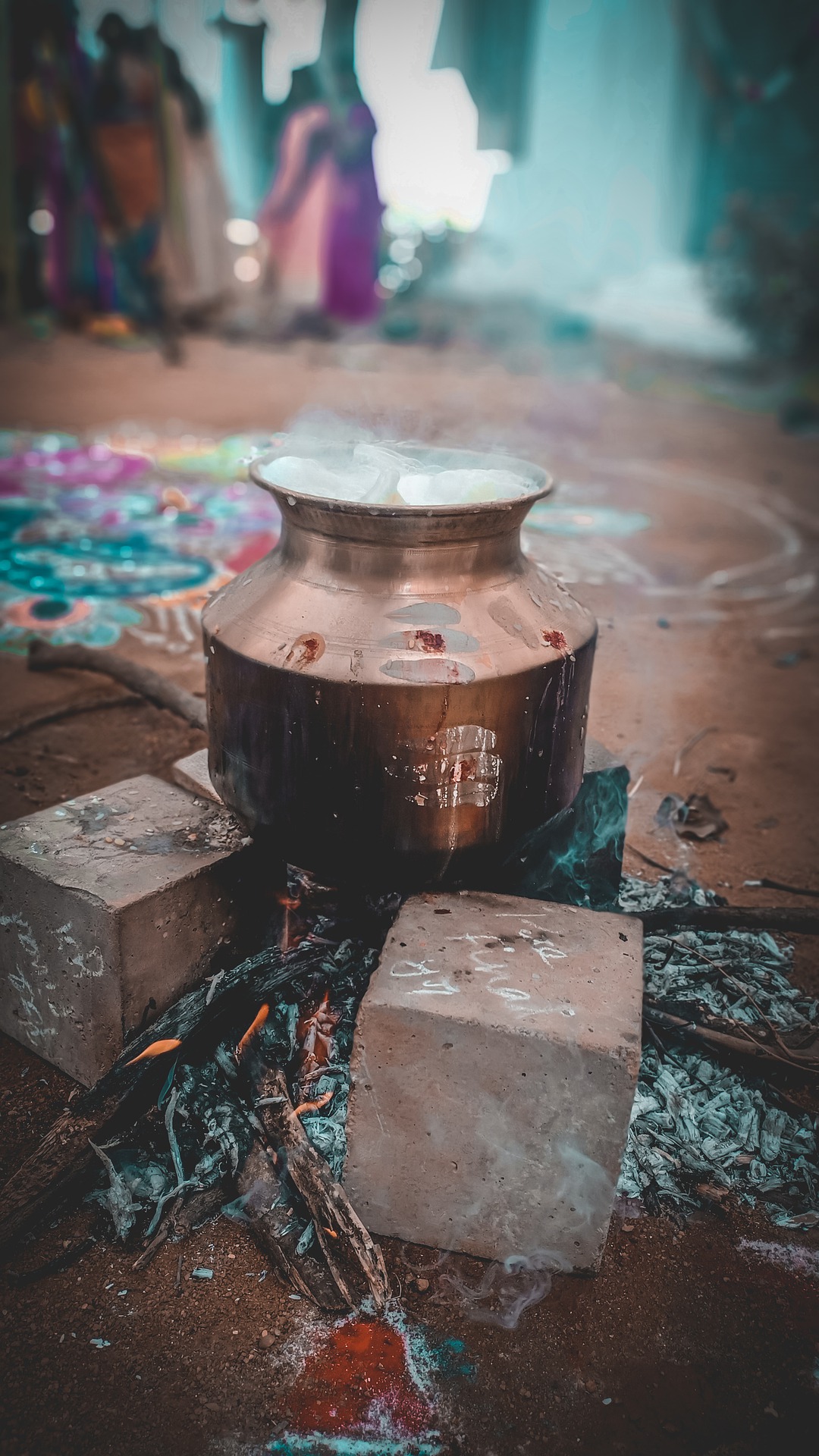 In Bengal, elaborate versions of traditional khichuri, such as til khichuri (made with sesame seed paste and saffron), malai bhuni kichuri (made with coconut milk and bak-tulsi variety of rice), and khejurer khichuri (made with syrup-soaked dates, nuts, and thick cream), were being perfected. However, it was the niramish khichuri — a no-onion, no-garlic recipe made of sona moong dal, gobindobhog rice, and assorted vegetables — that became one of the most prized components of Bengal's festival cuisine, particularly during Durga Puja.
The West was also undergoing its own khichdi evolution. Delicious adaptations, such as Kathiwar's spicy Ram khichdi (with a medley of local veggies) and Surat's milder sola khichdi (with minced meat and fresh cream), were taking shape in Gujarat state.
Subtly spiced khichdis that replaced rice with millets or whole wheat were popular in neighbouring Rajasthan, while the tangy valachi khichdi was popular in Maharashtra (made with field beans, groundnuts and grated coconut).
The food-loving Parsis' kitchens also developed a few unique khichdi variations, such as the Bharuchi vaghareli khichdi (made with marinated and fried Bombay duck, a type of fish) and the kolmi ni khichdi (made with marinated and fried kolmi, a type of fish) (made with prawns and coconut milk).
Today, with each region's take on this classic dish, it wouldn't be an exaggeration to call khichdi India's version of culinary comfort. This versatile dish effortlessly lends itself to diverse occasions, from serving as a baby's first meal and gruel for the sick to a deeply satisfying lunch on a rainy day.
Health Benefits Of Mix Dal Khichdi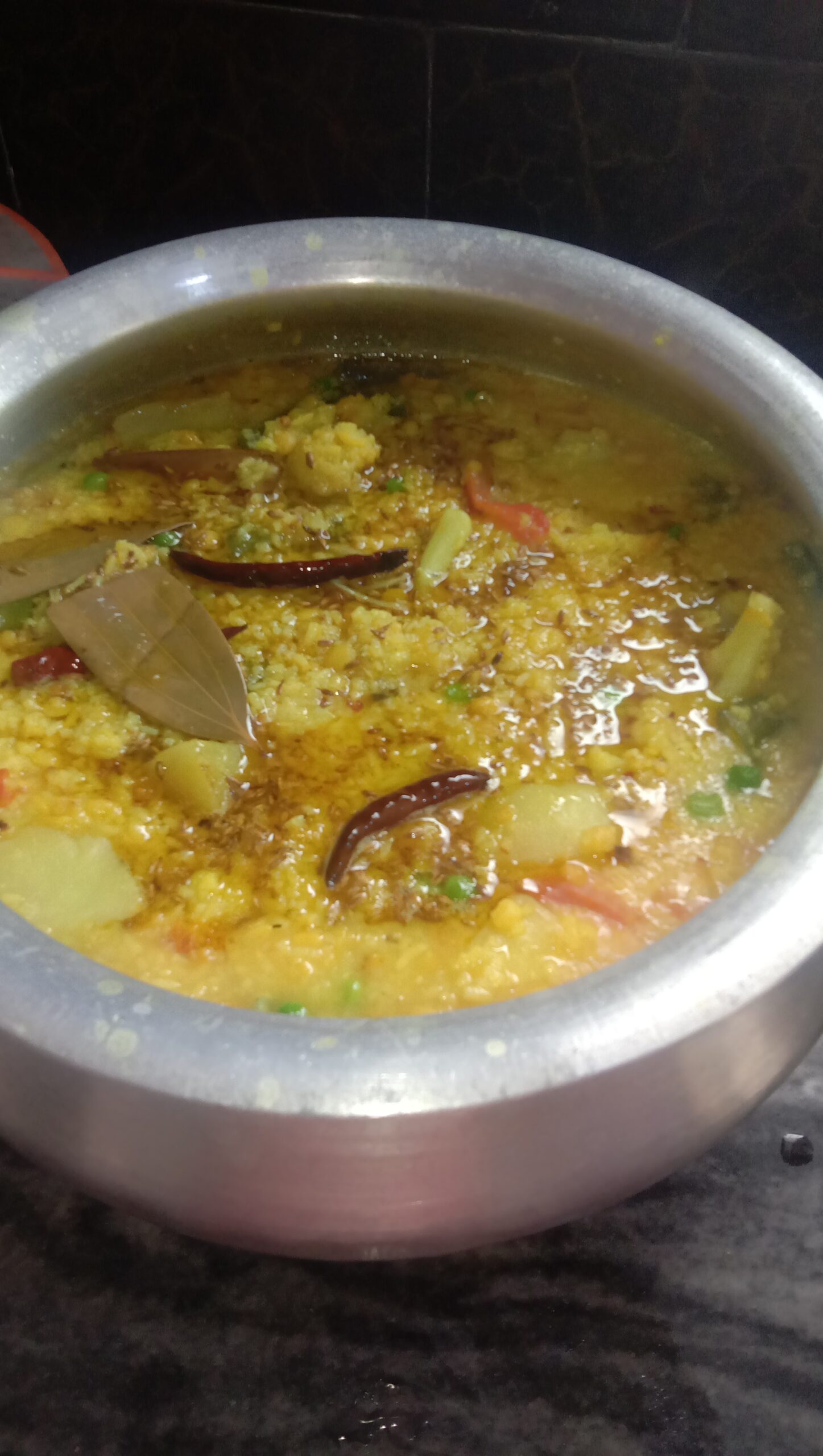 Promotes digestion – Even if the digestive capacity is limited, this dish is easily digested and metabolised, and it improves digestion. This is why it's recommended for sick people's diets, as digestion is often compromised while they're sick.

Nourishing Meal – Khichdi, a nutritious dish made with rice, dal, veggies, and spices, is high in nutrition and provides the body with energy and nutrients. Khichdi offers our bodies with all of the nutrients they require at the same time.

Improves Constipation – When you have constipation, eating khichdi is healthy and relaxing. There is no heaviness in the stomach after eating khichdi, and it is also swiftly digested.

Ghee, curd, lemon, and pickle are all acceptable additions to khichdi. Ghee gives strength and natural lubrication when eaten with khichdi. Curd is advantageous in a variety of ways.

Lemons are high in vitamin C and have a variety of other health benefits.

Cough, Fever – Useful in cough and fever – Eating khichdi in cough, fever, and weakness has much beneficial importance. It gives you enough nutrients to help you heal quickly.

Detoxification – Khichdi aids in the detoxification of the body.

Sloppy Bowel – If someone has a problem with sloppy bowel, they should take peeled moong dal khichdi. The khichdi should not be completely dry, but rather semi-liquid. It relieves stomachaches and abdominal pain quickly. It also does not allow for physical weakness.

Helps with weight loss – If you're constantly gaining weight and accumulating fat around your waist, you should consume khichdi at least once a day. This will help you maintain a healthy weight and reduce fat accumulation.

Khichdi for babies and children – Khichdi is a simple, easy, and great baby food. Dalia khichdi, palak khichdi, and moong dal khichdi recipes are all simple to make. These are well-balanced meals for your baby's development and growth. Khichdi is another a simple dish to offer to your 6-month-old baby.

Khichdi is gluten-free and easily digestible. Khichdi with a small amount of ghee is a natural laxative. This aids in the smoothing of bowel motions. As a result, they remain healthy and active.
Cooking Time
Approximately 30 to 40 minutes from scratch.
Serve
Serves 4 to 5 persons
Serve with roasted/fried papad/ curd/ pickle
 Preparation
Rinse 1 cup basmati rice or Gobind bhog rice several times in cold water. I used basmati rice in this recipe. However, Gobind bhog rice is most commonly used.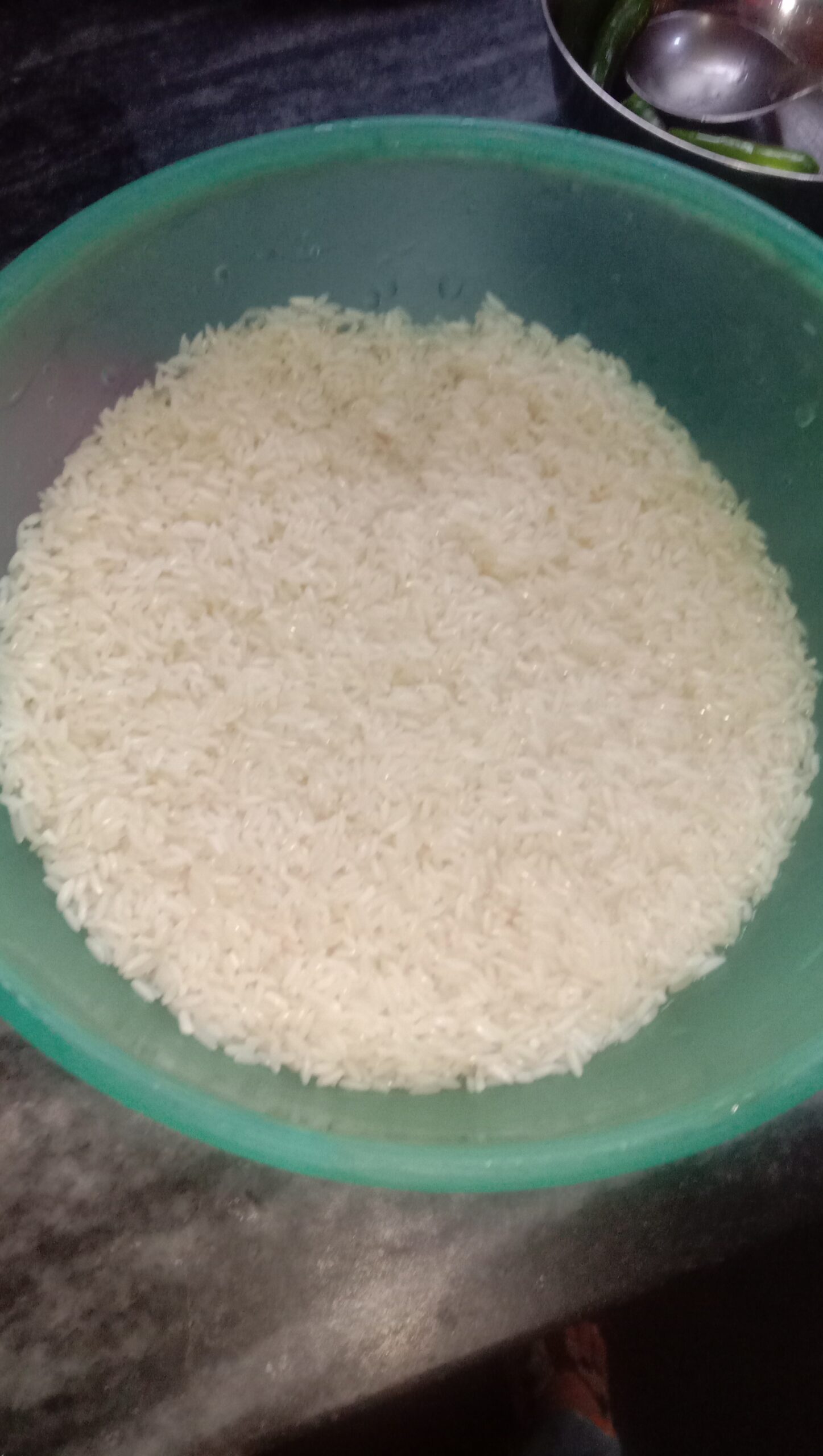 Drench the rice in a bowl of water for 20 to 30 minutes.
Drain the water with a colander after 20 to 30 minutes and set the soaked rice aside.
1 cup moong lentils in a pan (split and husked moong dal). Roast the dal on a low heat, stirring frequently.
While roasting or toasting, keep stirring the moong dal on a low heat. Continuous stirring ensures that the lentils are evenly roasted.
Roast the lentils until they are light golden and fragrant. You'll notice that the lentils are starting to change colour. Remove the lentils from the pan and place them in a bowl once they have finished roasting.
When the lentils have cooled, rinse them several times in cold water. Then drain the water and set aside the moong lentils.
Wash chana dal/ Bengal gram lentils and set aside
Fry all veggies-potato, cauliflower, flat beans, raddish or any veggies of your choice.
Boil water in a pot and add soaked rice into boiling water along with lentils (moong dal and chana dal).
Add salt and turmeric into the boiling water
As the lentils and rice is half boiled add all fried veggies along with sliced tomatoes and green chillies.
Add ginger paste and green peas also.
As it gets cooked properly simmer it to make it into a porridge like consistency.
Heat up mustard oil in another pan
Into the heated oil put 2 bay leaf, 2dry red chilli and 2 tsp cumin seeds/ jeera.
As the cumin seeds crackle, put this oil mixture into Khichdi pot.
Add 1 tbsp of desi ghee/clarified butter into it.
Serve with roasted/fried papad/ curd/ pickle.
Takeaway:
This article will show you how to make Mix Dal Khichdi, a tasty and healthy recipe. Mix Dal Khichdi is a very simple but tasty dish made with few spices and only basic ingredients, but the flavour is quite delicious and delightful. I'm confident it will impress your relatives and friends! Try this at home.
Please follow and like us:
About Post Author