A vegan diet, often known as a plant-based diet, is a way of eating that avoids any animal products, such as dairy, meat, eggs, and fish. Vegans desist from consuming any foods made from animal products, including honey, gelatin, and whey protein. They also refuse to wear clothing or other items made from materials such as leather or silk.
Various foods, including fruits, vegetables, whole grains, legumes, nuts, and seeds, are part of a plant-based diet. To guarantee they are getting all of their nutritional needs, vegans may decide to ingest fortified plant-based milk and supplements like vitamin B12, calcium, and iron.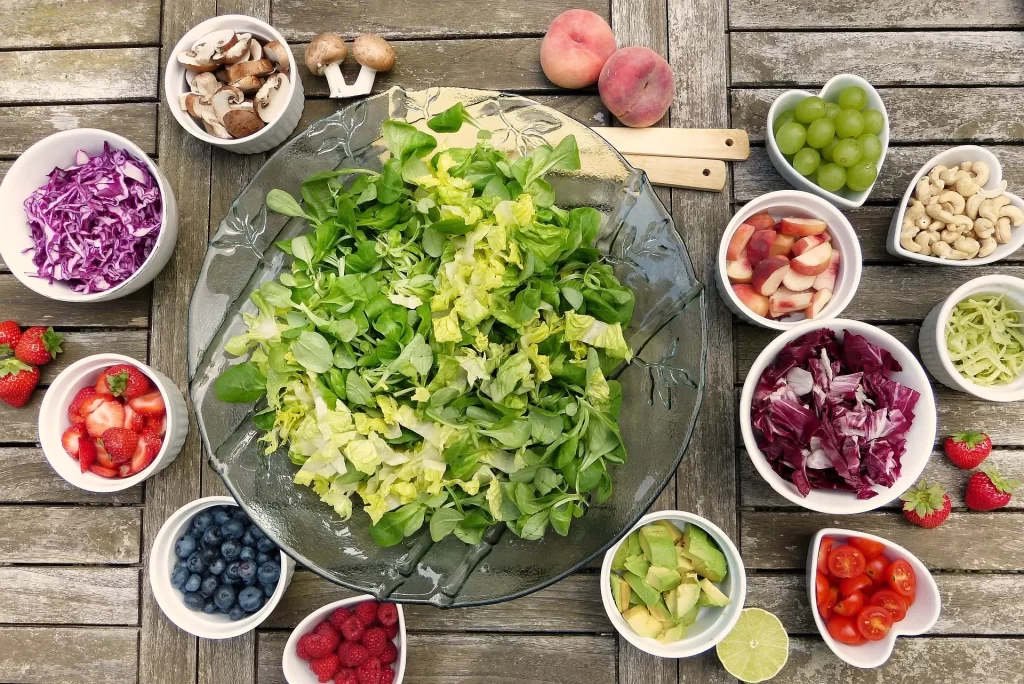 For moral, environmental, or health reasons, many people decide to adopt a vegan or plant-based diet. A plant-based diet has been linked to a number of health advantages, including a lower chance of developing chronic conditions including heart disease, diabetes, and some types of cancer, according to studies. They may be more earth-friendly and lessen the adverse implications of animal husbandry.
Here are some mouthwatering vegan recipes that highlight the variety and delicacy of vegan cuisine:
Mac and Cheese made without dairy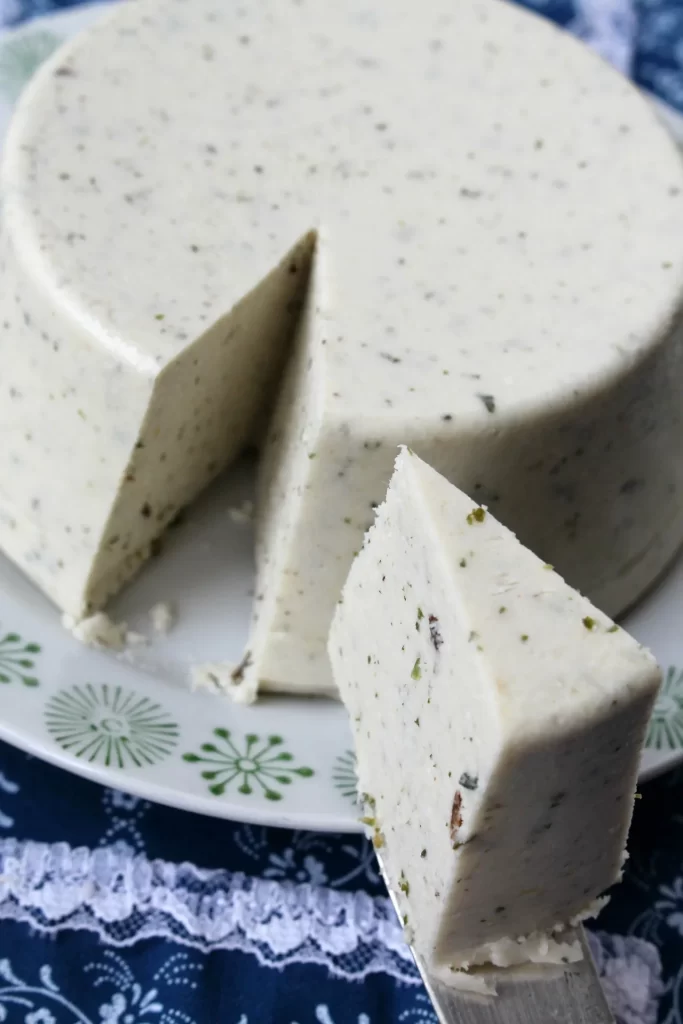 Ingredients:
2 cups elbow macaroni
2 cups of unsweetened plant milk, such as cashew, almond, or soy
Nutritional yeast, 1/4 cup
Cornstarch, one tablespoon
1/fourth cup white miso paste
one-half teaspoon of garlic powder
One-half teaspoon of onion powder
pepper and salt as desired
Instructions:
Follow the directions on the package to prepare the elbow macaroni.
Mix the plant-based milk, nutritional yeast, cornstarch, miso paste, garlic powder, onion powder, salt, and pepper in a different pot.
Stirring continuously, cook the sauce over medium heat until it thickens.
Add the cooked macaroni and sauce to the saucepan after draining. Combine by stirring, then plate.
Lentil Chili Vegan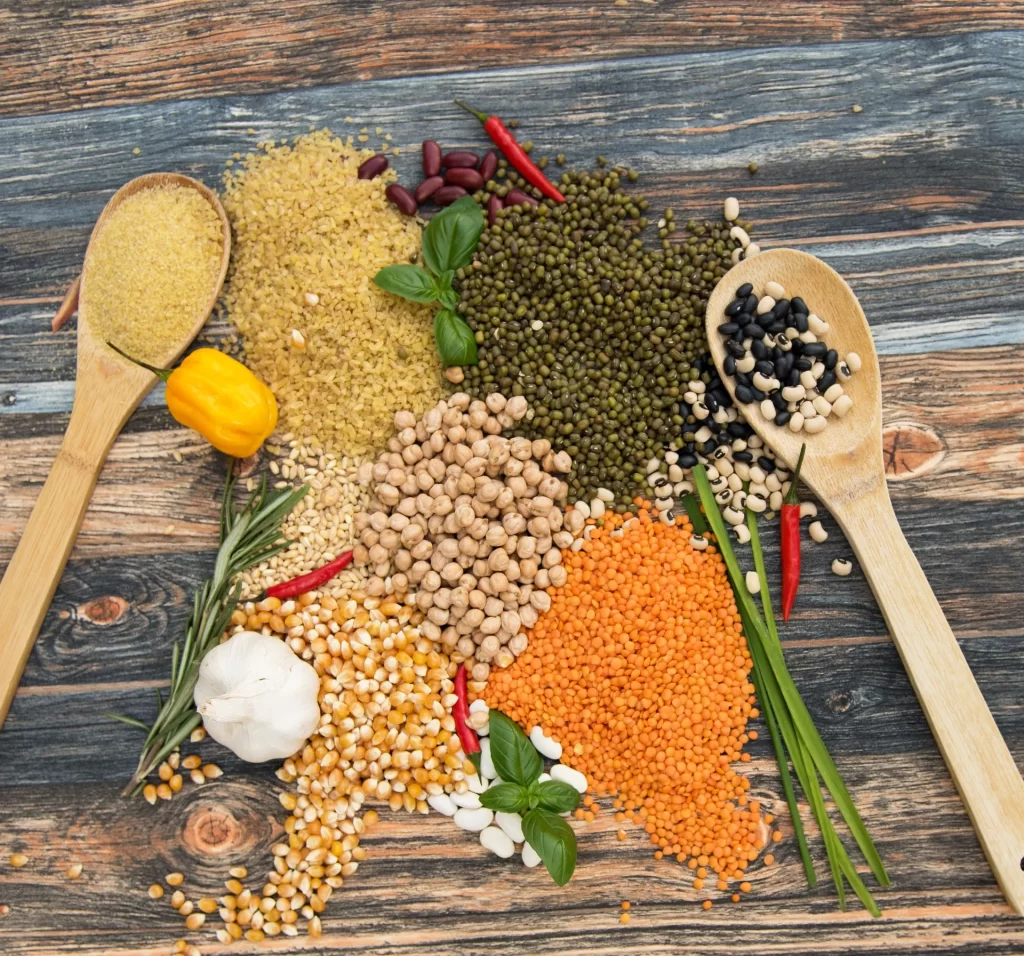 Ingredients:
Olive oil, 1 tbsp
one sliced onion
2 minced garlic cloves
1 chopped red bell pepper
1 chopped green bell pepper
1 tomato diced can
one tomato sauce can
1 can of washed and drained kidney beans
1 can of rinsed and drained black beans
dry lentils, 1 cup
1 tablespoon of chili powder to 2 cups of vegetable broth
1 teaspoon each of cumin and paprika
pepper and salt as desired
Process:
In a big saucepan, heat the olive oil on medium to high heat.
Add the minced garlic and onion to the pan and sauté until the onion is translucent.
Add the red and green peppers and simmer for 5 minutes.
Add vegetable broth, chopped tomatoes, tomato sauce, kidney beans, black beans, lentils, chili powder, cumin, paprika, salt, and pepper all to pan.
Bring the peppers to a boil, then simmer for 30-40 minutes until the lentils are cooked through. Serve hot chili with your favorite toppings such as cilantro, avocado and vegan sour cream.
 Vegan Pad Thai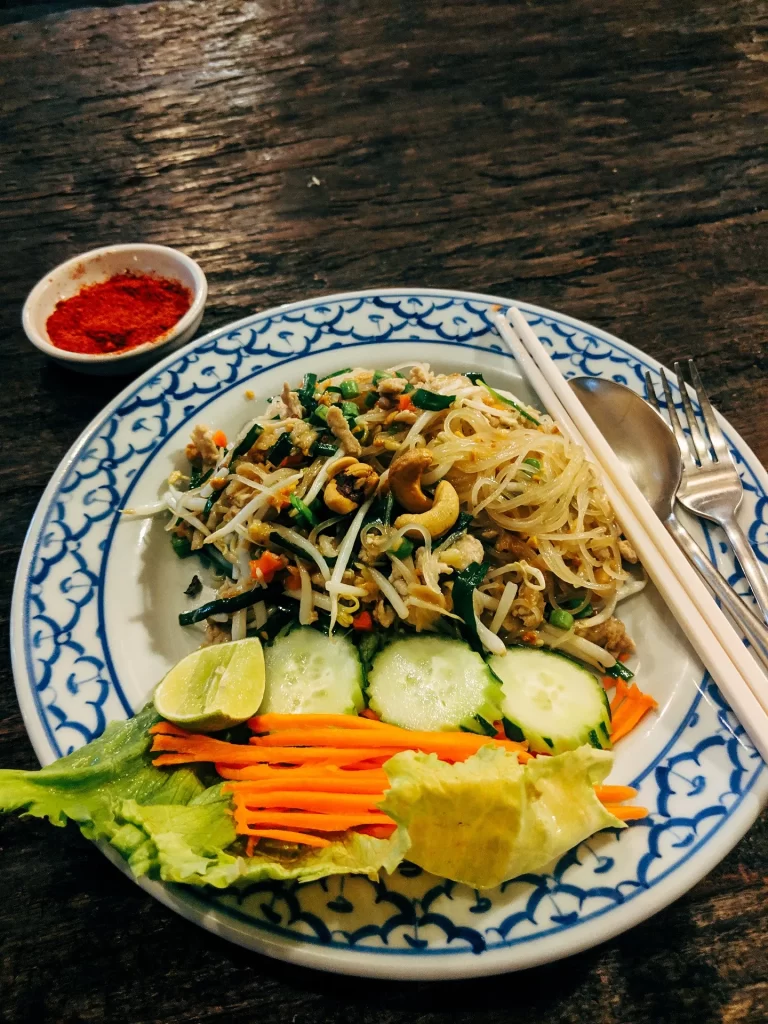 Shrimp, eggs, and fish broth are typical ingredients in the traditional Thai cuisine pad Thai. Instead of fish sauce, this vegan version uses tofu and a sauce made of soy sauce and lime juice. It is as tasty and aromatic.
Ingredients:
rice noodles in 8 oz.
vegetable oil, 1 tablespoon
1 sliced red bell pepper
2 minced garlic cloves
1 sliced onion
1 cup sliced mushrooms
a cup of grated carrots
1/4 cup peanuts, chopped
1/4 cup finely minced fresh cilantro
slices of lime for serving
For sauce
1/4 th cup soy sauce
2 tbsp. brown sugar
a teaspoon of lime juice
1 tbsp rice vinegar
1 teaspoon of chili paste
one teaspoon cornstarch
Instructions:
Follow the directions on the rice noodle package for cooking.
Soy sauce, brown sugar, lime juice, rice vinegar, chili paste, and cornstarch should all be combined in a small basin.
Over medium-high heat, warm the vegetable oil in a large pan or wok.
Stir-fry the onion slices and minced garlic for two to three minutes.
For an additional 3–4 minutes, stir-fry the mushrooms and red bell pepper slices in the pan.
Stir-fry for another minute after adding the chopped carrots to the pan.
Place the tofu in crumbled form on the opposite side of the pan from the vegetables. For two to three minutes, brown the tofu.
Add the sauce and the cooked rice noodles to the pan. Cook for 1-2 minutes, swirling regularly, or until the sauce has thickened and the noodles are covered.
Serve the hot pad Thai dish with chopped coriander leaves /cilantro and peanuts on top, along with sliced lime wedges on the side for squeezing over the food.
Enjoy!
Please follow and like us:
About Post Author