Why Tomatoes are healthy?
Tomatoes contain carotenoids such as lutein and lycopene, which are extremely beneficial to our health. These carotenoids are also linked to anti-prostate-cancer properties. Eating tomatoes on a daily basis will provide you with a variety of nutrients that will aid in the proper functioning of your body. According to research, they may reduce inflammation, boost your immune system, lower your cholesterol, and prevent your blood from clotting.
Tomato Chutney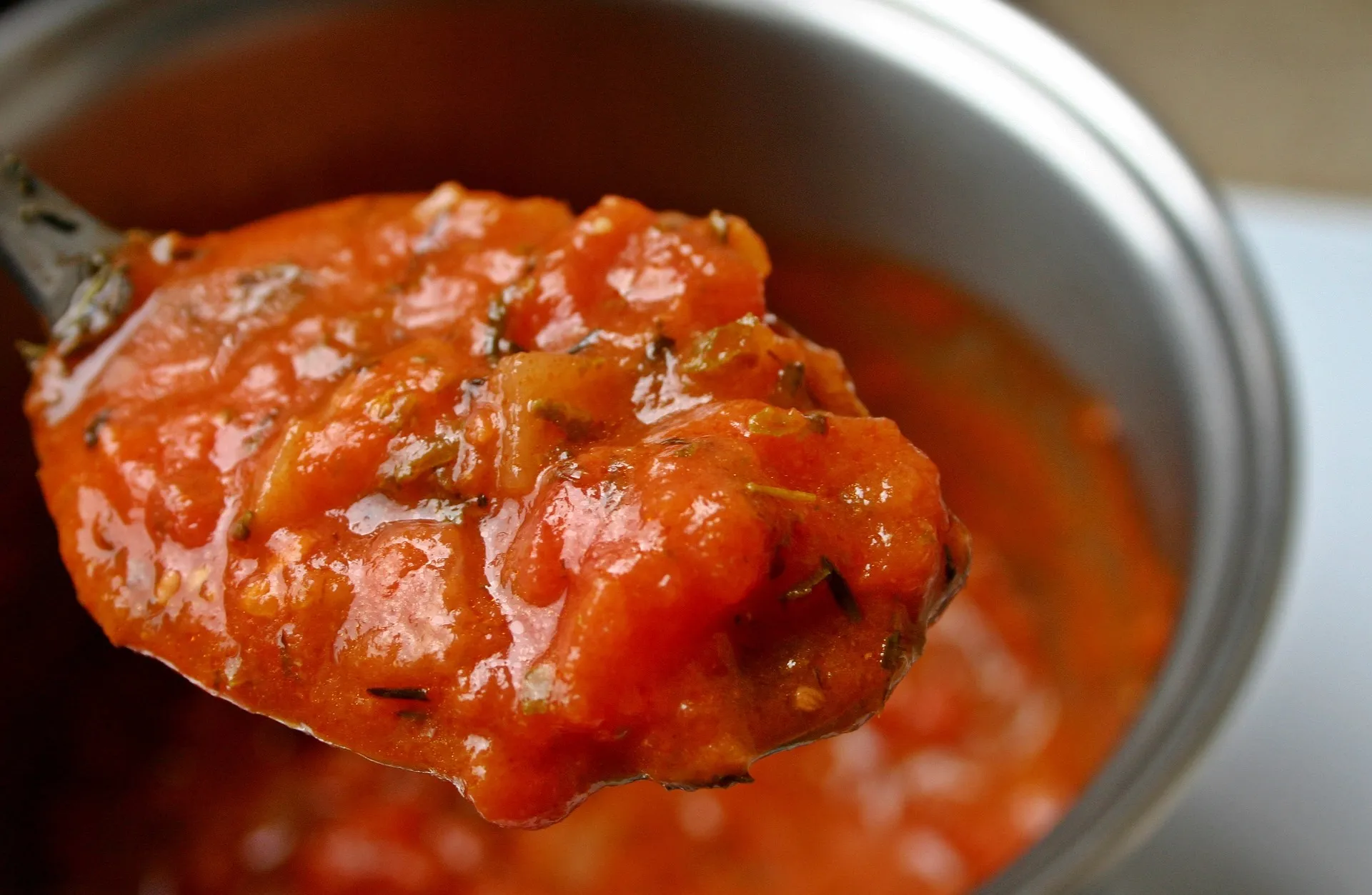 India is often called the land of chutneys and pickles. Whatever you can think of, from lemons to onion to tomatoes to cauliflower to carrots and everything in between – we can make a chutney or pickle out of it.
Indian meals are often incomplete without a side of chutney.
The most common chutney that you get in every Indian restaurant is the mint cilantro chutney. It goes so well with all Indian appetizers, breads etc. however there are some other amazing chutneys as well.
I remember when I was little, I was so fond of a garlic and green chili chutney. It was basically just crushed garlic, chili and oil and it used to taste amazing with plain paratha (flatbread).
One of our house helpers at my grandparents house used to make that chutney and whenever we went there during our summer break, that chutney was the first thing I demanded!
Bengali-style tomato chutney is a sweet and savory chutney full of flavors. No Bengali feast is complete without this simple chutney. It's very easy to make and gets ready in just few minutes.
WHAT GOES IN BENGALI TOMATO CHUTNEY?
To make Bengali style sweet tomato chutney, you will need the ingredients shown below:
INGREDIENT NOTES
Tomatoes: Use a juicy red variety of tomatoes in this recipe.
Indian five-spice blend (panch phoran): Panch phoran is a mix of five whole spices and it gives a very distinct taste to any dish it's added to. You can easily find it in any Indian grocery store or online. However, if you can't find it, mix fennel seeds, fenugreek seeds, nigella seeds, cumin seeds, and black mustard seeds in equal quantities.
Mustard oil: Traditionally Bengali chutney is made with mustard oil and it's a key ingredient of this dish. Mustard oil has a very strong flavor and you won't get it from any other cooking oil.
RECIPE VIDEOS
HOW TO MAKE (STEP BY STEP INSTRUCTIONS)?
Step 1: Heat oil in a cooking pot. Add dried chilies and panch phoran. Saute until the spices turn fragrant.
Step 2: Add turmeric powder and red chili powder.
Step 3: Saute for a few seconds.
Step 4: Add grated ginger and saute for around 30 seconds.
Step 5: Add chopped tomatoes and salt. Mix.
Step 6: Cover the pot and cook on a medium flame for 4-5 minutes or until the tomatoes turn mushy.
Step 7: Add  sugar.
Step 8: Mix and cook for another 3-4 minutes.
Your delicious Bengali sweet tomato chutney is ready to be enjoyed!
HOW TO SERVE?
This chutney can be served cold or warm with any Indian meal as a side dish.
Bengalis also serve tomato chutney with khichdi during Saraswati puja.
You can also spread it on toast or serve it with poori or paratha (Indian flatbread)
RECIPE TIPS AND TRICKS
Use a juicy red variety of tomatoes to make this chutney.
If you don't have panch phoran, mix fennel seeds, fenugreek seeds, nigella seeds, cumin seeds, and black mustard seeds in equal quantity and use that.
To add heat to this chutney, add chili flakes.
Don't overcook ginger otherwise, it will turn bitter.
The amount of sugar you add will also depend upon the sweetness of the tomatoes you are using.
If using mustard oil, heat it till it reaches the smoking point and then switch off the stove. Allow it to reach back the room temperature and then start making the dish.
Please follow and like us:
About Post Author