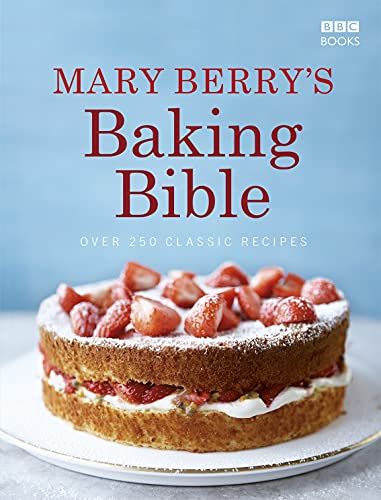 Filled with over 250 foolproof recipes, from the classic Victoria Sponge, Very Best Chocolate Cake and Hazelnut Meringue Cake to tempting muffins, scones and bread and butter pudding, this fully-illustrated comprehensive baking cookbook will prove to be a timeless classic.
Review By SpizeVilla:
About 250 recipes are included in the book, including simple cakes, special cakes, simple cookies, special cookies, bread making, pies, puddings, souffles, and special recipes, as well as baking for children.
The book starts with all of the fundamental and necessary information on conversion charts, baking equipment, and baking tips for optimal results. The recipe is well-organized, with the baking dish and ingredient list on the left side of the page and the recipe on the right. The printing is of excellent quality, with large, dark fonts. There are a lot of photos, and they're all stunning.
The entire book is printed on glossy paper, giving it a very professional appearance.Variations are recommended throughout the recipes based on personal preferences, such as how to make chocolate/orange/coffee souffle, which is addressed in the same recipe. It's a lovely book with plenty of recipes for everyone.
There are 20 chapters in the book. For cakes and bakes, this is the book to have. Exceptionally thorough and dependable. It starts with an introductory portion that covers techniques before moving on to 20 chapters.
I want to say that this book makes every bake a little too simple and that the results should be blah, especially since Mary uses the all-in-one method in nearly every recipe, but the truth is that they all turn out fine, especially if you have a decent mixer. I do tweak a few of the recipes and add extra of the "nice" ingredients, such as more topping to the lemon drizzle tray bake, which has become my best friend's favourite and is so quick and easy.
Most of the recipes appear to be deceptively easy, but you can trust them to work,   This is the only baking book you'll ever need for a well-rounded baking arsenal.
So far, I've made Victoria sponge, muffins, apple and cinnamon cake (my new favourite), cheese scones, and brownies. Everything has been so simple to follow and has (so far!) worked out beautifully. This book includes everything you'll need to get started, including a section that explains the various techniques discussed in the recipes and another that lists the essential equipment you'll need.
I prefer to see what I'm trying to make, and the conversions from grams to oz (or oz to grams!?) are a little tricky. In some circumstances, rounding has a significant impact on the component ratio and causes you to make mistakes.
Please follow and like us: