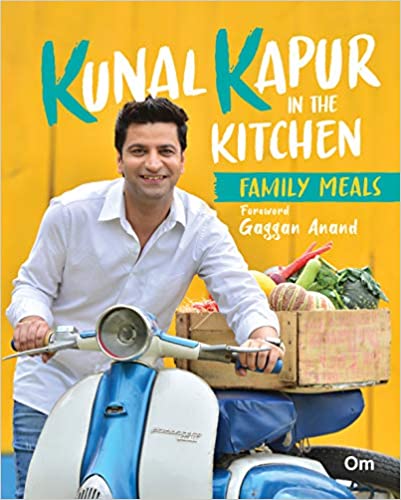 Kunal Kapur in the kitchen offers mouth-watering recipes replete with memories of dining table conversations from his childhood and layered with the aromas from his grandfather kitchen. This book features dishes like Ham & cheese bread pakora, caramelised onion parantha, Blueberry & Mint lassi, br>mishti doi with Sesame Crisps among others, but with a fresh, new spin. To make the experience enjoyable and fuss-free for food lovers, Kunal has handpicked 15 Complete meals comprising salads,…
Review by Spizevilla:
Chef Kunal Kapoor, who is known for his culinary and travel-related television shows, provides menus that can be cooked and enjoyed with family and friends.
The book will include dishes saturated with fragrances from Kapur's grandfather's kitchen and packed with memories of dining-room talks from his childhood.
He has handpicked whole meals, including salads, poultry, fish, seafood, different lentils, beverages, desserts, and more, that are described in simple steps and supported by photographs, to make the experience joyful and fuss-free for food enthusiasts.
Dishes like ham and cheese bread pakora, caramelised onion paratha, blueberry and mint lassi, and mishti doi with sesame crackers, among others, are featured in this book, but all with a fresh, new spin.
Please follow and like us: